Veterans Success Center Services
The VSC is a one-stop shop for CSUSB student veterans, service members, and their families. Our center provides a comfortable area where student veterans can study, access the internet, relax, and connect with the campus community as well as other veterans. The resources include:
Thirteen computer work stations
New Student Veteran's Orientation
Eight laptop workstations on reserve
Complimentary printing for veterans
Free scantrons and bluebooks for veterans
A refrigerator and freezer
A microwave
A multipurpose group room for studying and socializing
Tutoring services during the regular academic year
Events honoring the branches' birthdays and other military related holidays to spread military culture across campus
SALUTE Honor Society for active duty service members, reservists, veterans and National Guard members
Advocacy and referral services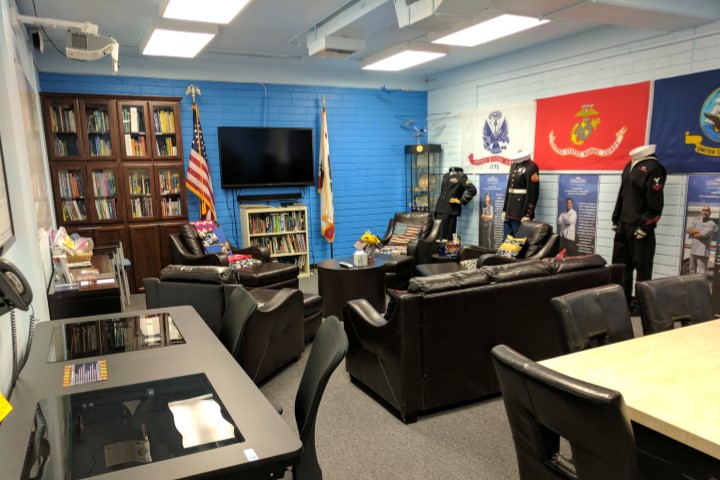 The Interior of the Veterans Success Center Group Room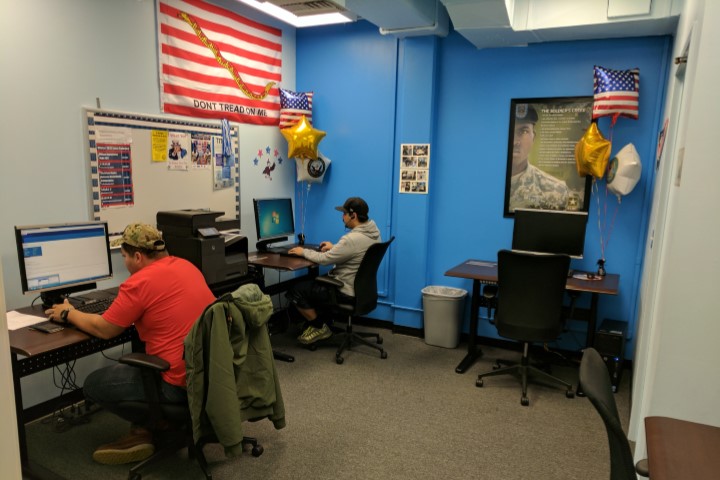 The Veterans Success Center Computer Lab
Staff Training on Military/Veteran Education Benefits:
The Veterans Success Center is the dedicated space for current and former servicemembers of the US Armed Forces, and is responsible for institutional accreditation for certifying VA and DoD benefits, and compliance with state and federal regulations that govern VA and DoD benefits. The Veterans Success Center offers training modules for faculty, staff, and advisors that cover the multiple benefits offered by the VA, DoD and CalVet, and the responsibilities of the student, the institute and the Veterans Success Center with regard to these benefits.
For more information on when these modules are offered through the Staff Development Center, or to arrange individual or small group trainings, please contact Jaime Espinoza, SCO, at jespinoza@csusb.edu.