UPDATE VA CERTIFICATION REQUEST
**MUST HAVE A CURRENT ONLINE CERTIFICATION FOR AN ACADEMIC "TERM" IN ORDER TO BE ABLE TO DO UPDATE.** 
If there are any changes to your current term enrollment you will have to update your certification request. Changes in enrollment include:
Added course
Added course from waitlist
Dropped course
Withdraw from course
Class Swaps 

STEP 1 - Log into your CSUSB MyCoyote Student Portal
Log in to your CSUSB MyCoyote Student Portal
Click on the "Student Center Tile"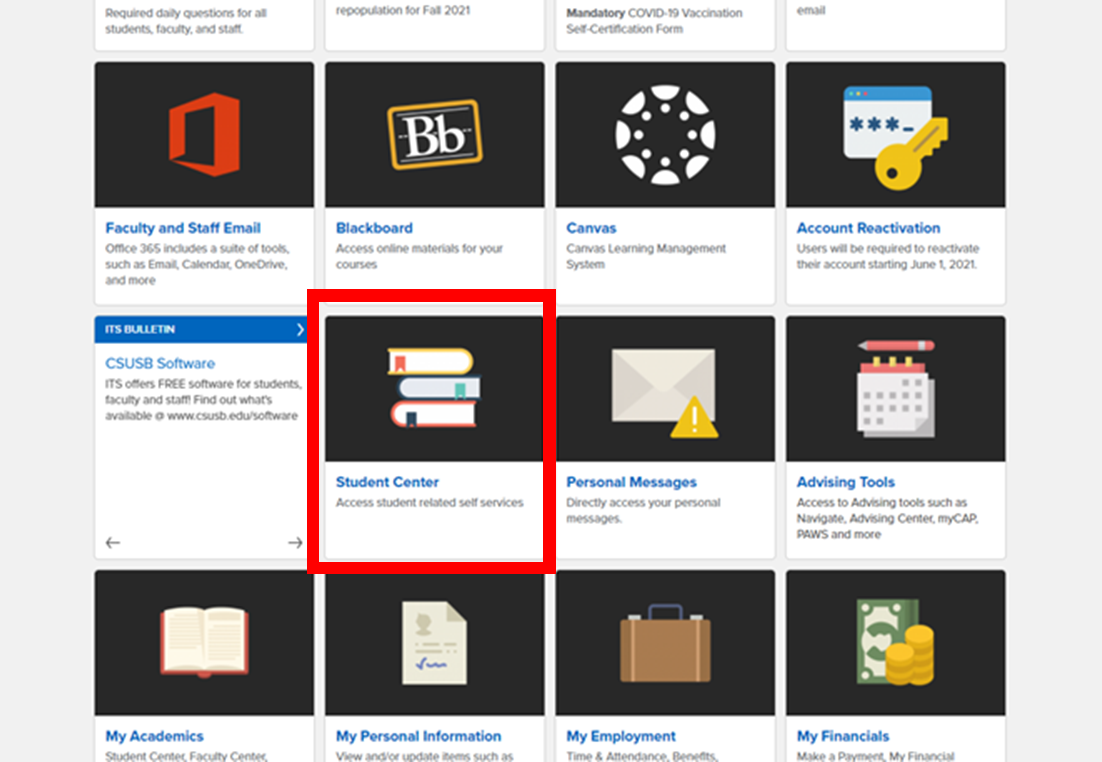 STEP 2-  " Hamburger Button" to select Veterans Benefit 
Look for "Hamburger" button.
Click on the "Hamburger Button" in student center.

STEP 3-  Select Veteran Benefit 
Look for Veteran Benefit
Click on Veteran Benefit tab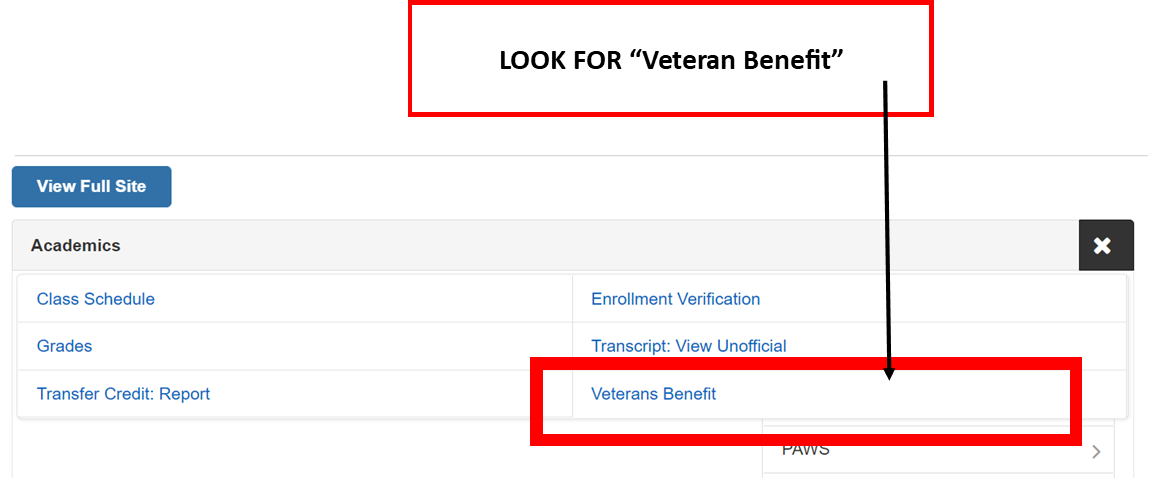 STEP 4 - Click on "Certification Request"
Read Veterans Educational Certification Request
Select/Click on "Certification Request"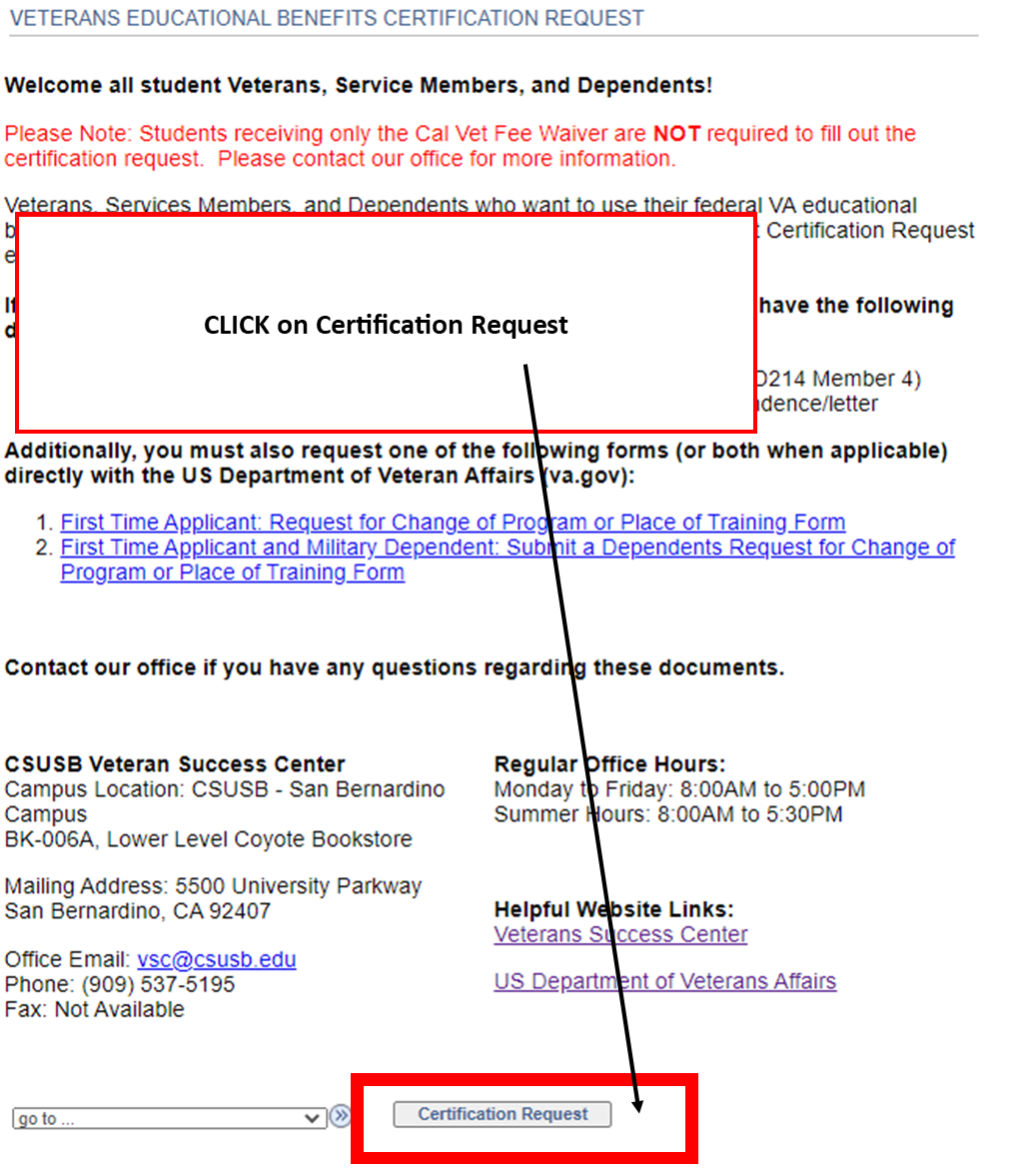 STEP 5 - Select "TERM" to update
Select "TERM" you would like to make the change to.
Once you have selected the term, information below will auto-populate.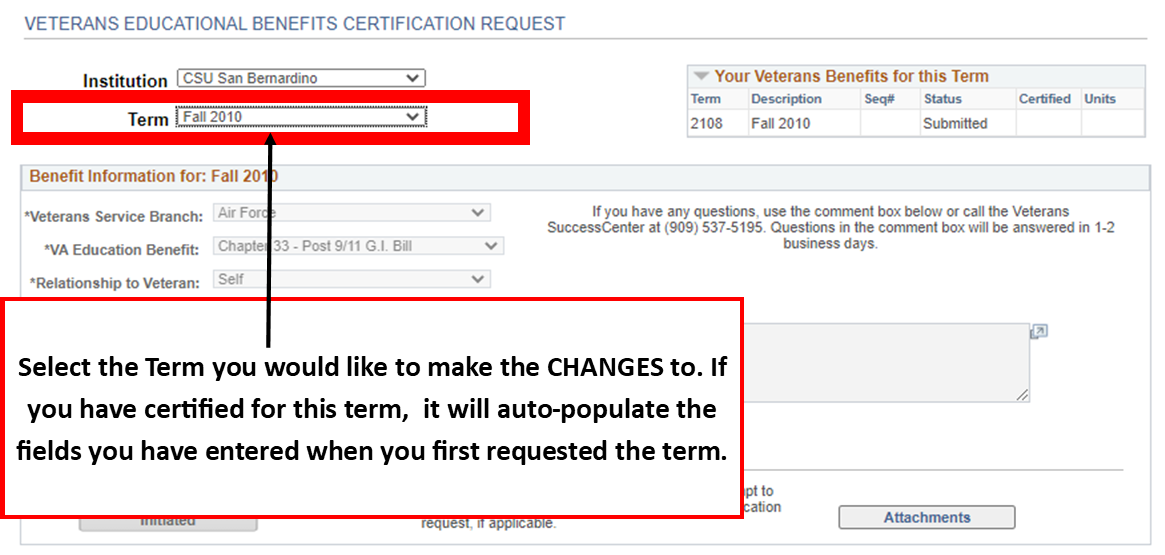 STEP 6 Class Schedule "Update Classes to Certify" tab
Look for the Update Classes to Certify Tab and click on it. It will redirect you for the courses you are currently enrolled.
Make sure you are enrolled in the course before completing this step.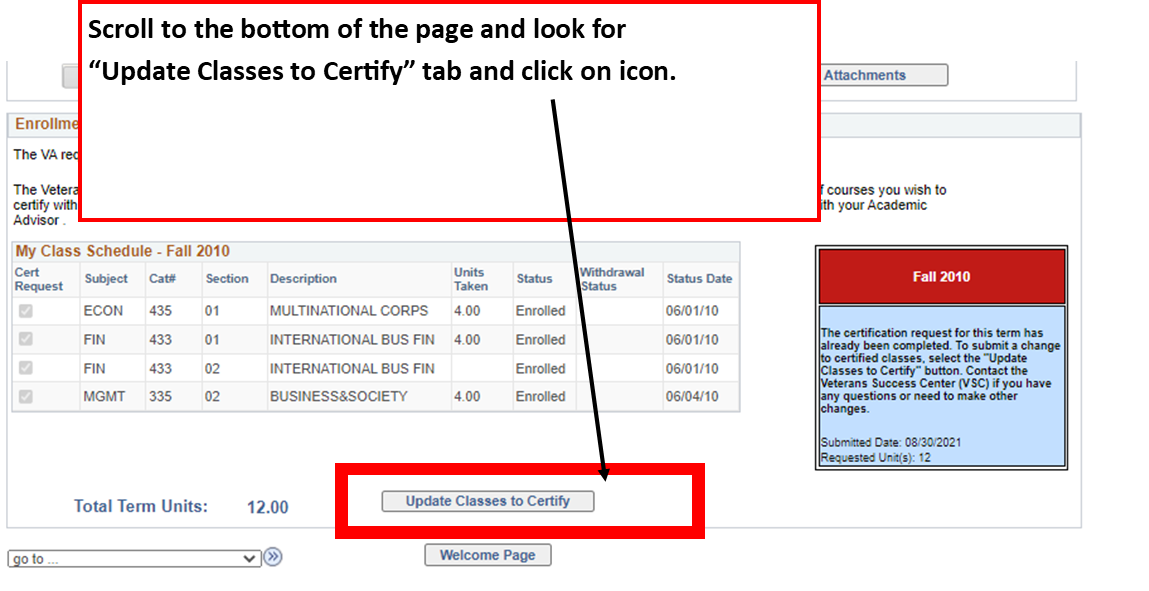 STEP 7  Submit Request and Return to profile 
Select the "New Course" you want to get certified for.
Click on Submit Request when ready to submit.
Click on Return button when done submitting request.
Return button will take you back to the "profile page of certification request"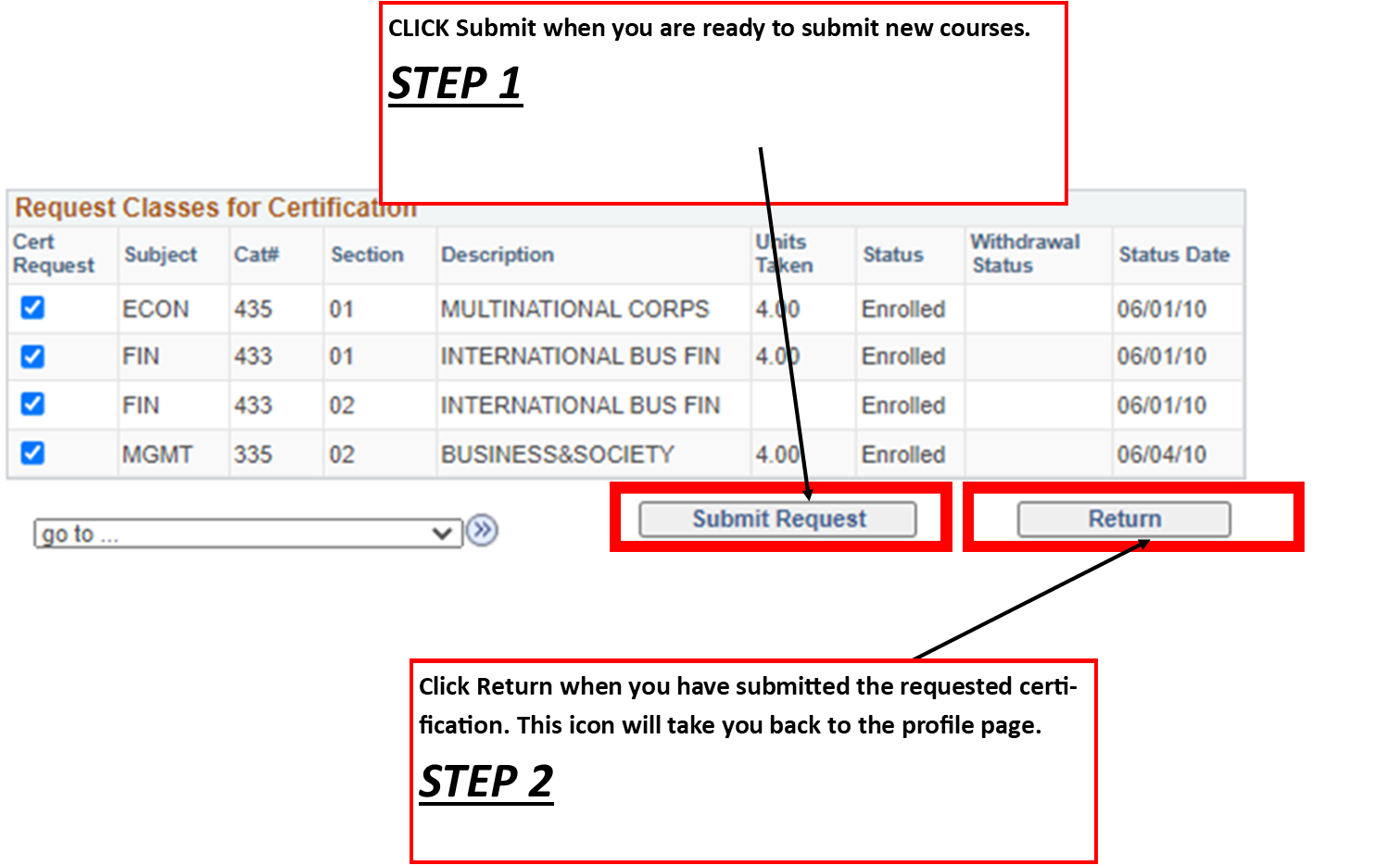 *Disclaimer: CSUSB does not award any of these educational benefits. You must apply to the correct agency to determine eligibility.
"GI Bill® is a registered trademark of the U.S. Department of Veterans Affairs (VA)."