Cajon Hall and Running Springs
Coyote Village opened in Fall 2018 and will be available for first-year, returning (continuing), and transfer students during the 2021-2022 academic year.  Community bathrooms will be assigned by wing.  A meal plan from Yotie Eats is required for all residents of Coyote Village. Coyote Village is located of Coyote Drive, next to Coyote Commons Dining hall.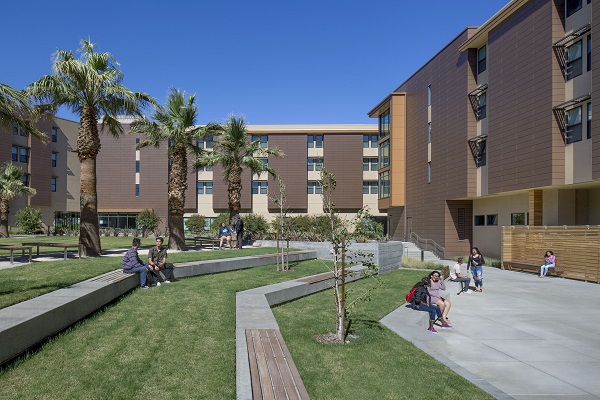 Amenities
Room furnishings include: extra long twin bed, desk and chair, wardrobe with drawers, dresser (room furnishings will remain set as a double room and cannot be removed or stored)
Community Entertainment and Game Room
Community Kitchen
Community Living Rooms
Study Rooms on each wing
Laundry Facility
Wi-Fi
Some amenities may not be available due to COVID-19 health and safety measures
Coyote Village Room Layout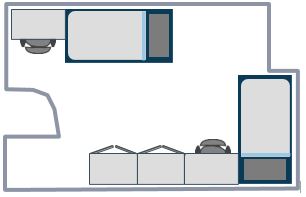 Coyote Village 360 Tour
View room spaces by panning with mouse or using the arrow toggle (video top left).
Coyote Village Shared Living Room
Coyote Village Shared Kitchen
Coyote Village Laundry Room
Coyote Village Study Room
Coyote Village Multipurpose Room - Arrangement 1