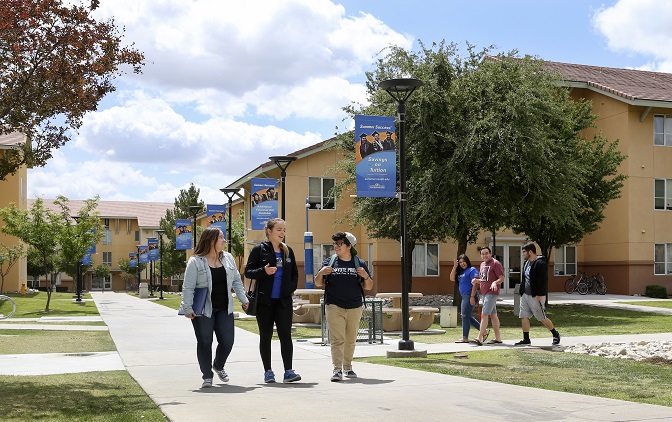 Virtual Housing Tours
View our virtual 360 Degree Village tours any time!
Available on-campus communities for the 2023-2024 academic year: Coyote Village, Arrowhead Village, and University Village!
In-Person Village Tours by Appointment Only
Schedule an in-person Village tour appointment by calling the Department of Housing and Residential Education at 909-537-4155.  In-person tours are available by appointment Monday - Friday.  Tour appointment times are:
Coyote Village (first-year students)
9:00am-9:30am (excluding Wednesdays)
10:30am-11:00am (excluding Wednesdays)
2:00pm-2:30pm
3:30pm-4:00pm
Arrowhead Village and University Village (continuing and transfer students)
9:30am-10:15am (excluding Wednesdays)
2:30pm-3:15pm
Please note, tours are of designated "showrooms" in each Village - you will not be able to tour your specific room or apartment.
Additional Information
Campus Tours
Tours of the CSUSB campus are offered in-person and virtual.  Schedule your in-person or virtual campus visit today!
For more information, please contact the Campus Tours and Visitor Center at 909.537.5192 or email tours@csusb.edu.