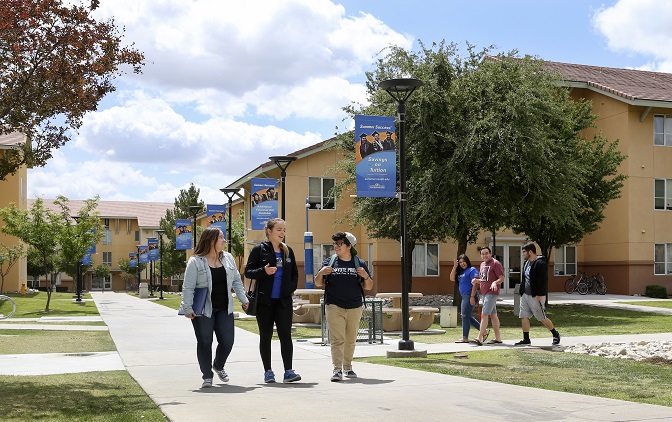 Schedule a Housing Tour
Want to Join the Pack? Schedule a Housing Tour! For more information about on-campus living or to schedule a tour, please call the Department of Housing and Residential Education at 909.537.4155 or email housing@csusb.edu.
Tours are offered Monday - Friday from 9:00 am-3:00 pm.
Additional Information
Campus Tours
Individual tours of the CSUSB campus are offered Monday through Friday by appointment only through our Campus Tours and Visitor Center. Tours are scheduled on an individual basis for prospective students and their families. These tours last approximately 45 minutes.
Campus tours include a walk-through of the Student Union and Recreation Center, an overview of campus life, student services, and a brief history of California State University, San Bernardino. Parking information and check-in location will be provided upon scheduling your tour. Campus tours DO NOT include the residence halls.
For more information, please contact the Campus Tours and Visitor Center at 909.537.5188 or email moreinfo@csusb.edu.