Student Leader and Student Assistant positions
Housing Student Assistant (HSA): All positions currently filled.
Handshake posting: Application closed.
The DHRE Student Assistant (HSA) position is an integral part of the Department of Housing and Residential Education (DHRE) at California State University, San Bernardino. HSAs are the primary contact for residents and guest at the village front desks, Housing Office front desk, and Housing Mail Room. HSAs will work collaboratively with the DHRE professional and student staff to support and assist with requests and administrative operations of the DHRE community, while providing excellent customer service.
The primary responsibilities of this position include answering questions, receiving and initiating phone calls, completing necessary paperwork, assisting with resident lockouts, checking out equipment and keys, receiving and processing mail, and acting as a resource to the residents and guests at Arrowhead Village (AV), Coyote Village (CV), University Village Center (UV), the Housing Mail Room, and Housing Office. This position is customer service centered and focused on administration support tasks.
For 2023-2024 position,  Federal Work-Study (FWS) awarded through financial aid is preferred.  If you are unable to find this position, please contact the Office of Financial Aid to review your work study eligibility. 
2023-2024 Student Leader Positions: Additional Positions!
We are seeking additional student leaders for the 2023 - 2024 academic year, the application for additional positions (RA, and Alternate AM) will open May 26, 2023. To learn more about our positions and process, please see the information packets below (packets include position descriptions, application/selection timeline, application questions, etc.).
Zoom Information Session: May 30, 11:00am - 12:00pm, https://csusb.zoom.us/j/83488284340 
Resident Assistant and Academic Mentor Information Packet
New RA and AM Information Packet
Resident Assistant and Academic Mentor (Alternate) Application
Student Leader Testimonials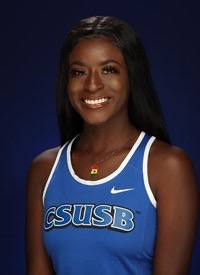 Maame Banahene, Resident Assistant
"Since becoming an Resident Assistant It provided opportunities to meet and interact with tons of people. I have been a student leader for three years and it's been the best experience. Each year, the interviews taught me a lot about myself, and the interactions required of me got easier and more natural. Becoming an RA is a perfect conclusion, while being here."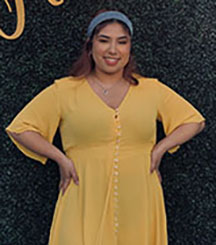 Joellene Calderon, Academic Mentor
"Working as an Academic Mentor in housing has given me the opportunity to grow and develop my leadership and social skills. It is an experience that I am thankful I get to be a part of."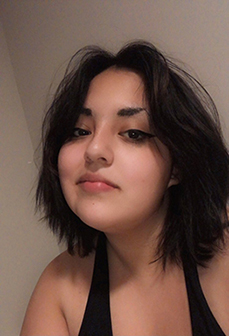 Resident Assistant Savannah Hull
Savannah Hull, Resident Assistant
"Through being an RA, I have gotten so many amazing experiences and opportunities! I've been able to connect with new people, help other students with the transition to college, become more confident within myself and my abilities, and so much more! Being a student leader has truly had an amazing positive impact on my life!"