Room Selection and Roomates
The Department of Housing and Residential Education (DHRE) works with students to coordinate room assignments based on the information each student provides in their housing application. Every effort is made to accommodate student preferences.
Living successfully with roommates requires flexibility, compromise, open communication, and a willingness to listen and learn. Sharing a living space involves schedules, personalities, personal habits, stressors, and lifestyles; so it is important that roommates work together with an open mind and willingness to make the relationship with one another a positive and meaningful one.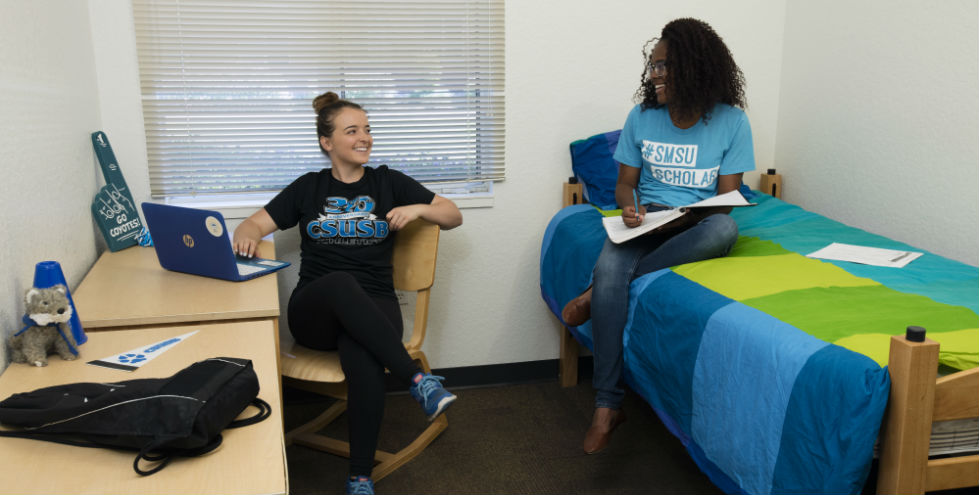 Filling a Vacancy in a Room or Apartment
One goal of the Department of Housing and Residential Education is to fill vacancies immediately with students requesting campus housing. Residents do not have the authority or right to refuse potential roommates. The Department of Housing and Residential Education will make every effort to notify you in advance (usually 48 hours) of a new assignment to your room. Once notified, residents will be expected to clean the shared spaces (bathrooms, kitchens, living rooms, balconies) and make room in the refrigerator, kitchen, and bathroom to ensure adequate space is available for a new roommate. Residents may be charged for unclean and unprepared common spaces, as well as, the use of a vacant room that they have occupied.