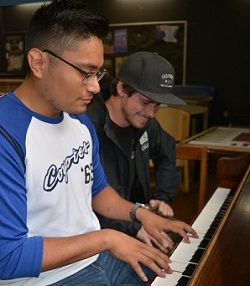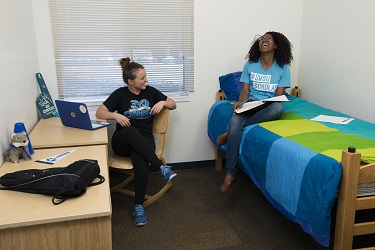 Successful Roommate Relationships
Roommates are expected to discuss expectations of living together and complete a Roommate Agreement. By establishing ground rules early, roommates increase chances of having a positive experience and reduce roommate conflicts. By filling out the electronic agreement, all roommates agree to abide by the standards in the Roommate Agreement. Roommates are encouraged to revisit the Roommate Agreement when established standards could be changed to create a better living environment for everyone (the agreement can be edited when needed). If assistance is needed to handle a conflict, RAs and ACOREs are available to help.
Tips for Roommate Success:
Be open about your feelings and expectations of one another as roommates
Take time to understand and get to know your roommate
If conflicts arise, reflect on the standards that were set in the roommate agreement
Discuss issues or concerns early, honestly, and respectfully to keep problems from growing
Be willing to compromise when needed
Be friendly, without expecting to be best friends
Things you and your roommates should talk about include:
Communication
Cleaning and trash removal
Sharing personal items/space/food
Lifestyle, sleeping and studying hours
Guests
Filling a Vacancy in a Room or Apartment
One goal of the Department of Housing and Residential Education is to fill vacancies immediately with students requesting campus housing. Residents do not have the authority or right to refuse potential roommates. We will make every effort to notify you in advance (usually 48 hours) of a new assignment to your room. Once notified, residents will be expected to clean the shared spaces (bathrooms, kitchens, living rooms, balconies) and make room in the refrigerator, kitchen, and bathroom to ensure adequate space is available for a new roommate. Residents may be charged for unclean and unprepared common spaces, as well as, the use of a vacant room that they have occupied.