Residence Halls Association
About Us
Welcome from the Residence Halls Association! RHA is a student-run executive board that represents the four Villages here at CSUSB.  RHA represents CSUSB students that live on campus. The mission of RHA is to enhance the residential experience through programming, advocacy, and leadership development. Any student living in campus housing can become a member.
A Guide to the Residence Halls Association
The Residence Halls Association (RHA) exists to:
Provide residential students leadership opportunities to participate within the Department of Housing and Residential Education.
Provide residential students a venue for voicing their needs and concerns on a departmental, institutional, as well as national level.
Provide residential students opportunities for students to actualize the mission and purpose of this department and institution.
Get Involved in RHA!
If you are interested in promoting community development, developing hall pride, and being a voice for the residents, this organization is for you! Becoming involved in RHA includes developing and creating exciting activities, meeting new residents living on campus, leadership opportunities, and making a difference in your community.
Get involved in RHA by:
Attending bi-weekly RHA General Board meetings on Mondays at 8:15 pm in the Coyote Village Multi-Purpose Room
Join your community's Village Council as an Executive or General Board Member
Attend RHA and Village Council programs
Support RHA fundraising efforts and services
Follow us and stay updated on Social Media
RHA is here for YOU; helping you to get involved and have a great on-campus experience!
Contact RHA
If you have any questions or concerns for the Residence Halls Association Executive Board please email RHA@csusb.edu.
Stop by Morongo Hall in Serrano Village to visit the RHA office.
Meet the 2019-2020 RHA Executive Board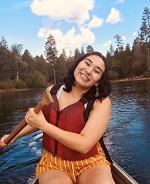 Director

Hello everyone and welcome home! My name is Alondra Gomez and I am so excited to be your Residence Halls Association Director for this upcoming year. I am a second year majoring in communications with a minor in gender and sexuality studies. If you see me around feel free to say hi !I can't wait to get to know all of you. My goal is to serve you and advocate for any of your needs, I am here to help you in any way that I can. Remember that WE represent YOU so take the time to get to know us and voice your opinion.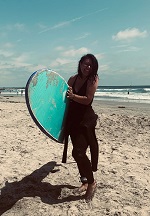 National Communications Coordinator

Hello and welcome to the 2019-20 school year!  I am Jessie Solis a fourth year Liberal Studies student and I currently hold the National Communications Coordinator position for Resident Halls Association (RHA).  Essentially I am the Vice President to the Director of RHA. I also serve as the liaison for RHA at CSUSB to the national association who oversee housing nationwide. I am excited to advocate for residents from all 4 villages.  Please contact me with any concerns you may have. I hope this year is full of great experiences and amazing opportunities. Go Yotes!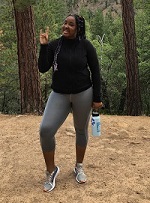 Business Administration Coordinator

Hello everyone! My name is Quinay Ross and I am a 2nd year Political science major. After I graduate, my ultimate goal is to go on to Law school. I'm currently RHA's Business Administration Coordinator this academic year, my responsibility is to keep a record of and manage finances and minutes for meetings and programs that RHA may host. I am involved in several other extracurriculars such as: advocacy work with California Youth Connections, Black Student Union, and volunteering at local homeless shelters. Chances are between my extracurriculars and school , I don't have much time to spare but if you see me around feel free to stop and say hi. If you have any other questions feel free to mention them to me or any other member for RHA. We are always here to assist you in anyway we can!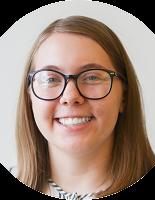 Programming Coordinator


Hi! My name is Ava Nolan and I am a first-year Computer Science Major. I am originally from Chicago, and I am really excited to be at CSUSB and be the RHA Programming Coordinator!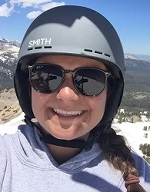 Marketing Coordinator
Hello, and in case we haven't already met I'm Madison Hausmann. I am your Marketing Coordinator for the Resident Halls Association. My job is to get our information out there to you and oversee all Village Council Marketing Chairs. Check out our instagram and snapchat to learn more about us. If you ever need a friend or just someone to talk to about your housing experience stop by during my RHA office hours in Morongo. For a fun fact, I enjoy the outdoors and currently do research on microbial dark matter.
Follow Us on Social Media!

CSUSB_RHA
CSUSB_RHA