Faculty in Residence (FIR) are California State University San Bernardino (CSUSB) faculty members who are invested in directly impacting students' residential experiences. FIRs work in close partnership with the Department of Housing and Residential Education (DHRE) staff to enhance the academic environment and support academic excellence within residential communities.  FIRs live on campus, forming strong connections with residents, while serving as important academic and community leaders. FIRs bridge the classroom experience by organizing and implementing community events, serving as a model and mentor to residents, and facilitating the connection of campus faculty colleagues to residential students.
2023-2024 Faculty in Residence Selection: Application Open!
We are currently accepting FIR applications for the 2023-2024 academic year. We are looking for faculty members who are energetic, outgoing, and excited to impact the CSUSB residential student experience outside of the classroom. The application and position description are available below. 
The application deadline is noon (12:00pm) PST on April 3, 2023, late applications will not be considered or reviewed.
If you have any questions regarding the FIR position, please contact Timothy Bethune at 909-537-3291 or Timothy.Bethune@csusb.edu 
Faculty in Residence Position Description
Faculty in Residence Application
FIR Selection Timeline
April
April 3: FIR Application due by 12:00 p.m. PST

April 4 - 10: Application Screening

April 11: Candidates Notified of Interview Status

April 11 - 14: Virtual Interview Scheduling

April 17- 28: Virtual Interviews with FIR committee
May
May 1 - 5: DHRE Leadership conversations with finalists

May 8: Notification of Status (offered position, not offered position) 

May 15: Candidate Acceptance due by 8 a.m.
Meet the Faculty in Residence Team
Manijeh Badiee
College: Social and Behavioral Sciences     
Department: Psychology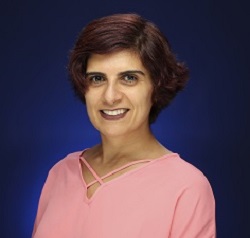 I am an Associate Professor in Psychology and teach in the Masters of Science in Clinical Counseling program. I feel honored and privileged to train the next generation of mental health therapists. I am happy to serve as a Faculty in Residence for Coyote Village! I live with my partner, Sina, and my giant dog, Bear. We enjoy living on campus and getting to know the residents. I am a first generation immigrant from Iran and grew up in Texas. I come from a close knit family and I remember how difficult it was to leave them to live on campus when I was an undergraduate student. I know firsthand the importance of finding support networks in college. That is one of the reasons I love being a Faculty In Residence; I hope to help first year students adjust to living on campus. I appreciate hearing residents' stories and am happy to share my own experiences and struggles. My goals as a FIR are to build connections with residents, help make CSUSB home, support them in succeeding academically, professionally, and personally, and make their campus life memorable, enjoyable, and enriching. My hobbies include hiking, coloring, dancing, spending time with loved ones, and art activities (e.g., drawing, painting, etc.).
Jordan Perez Fullam
College: Education     
Department: Teacher Education and Foundations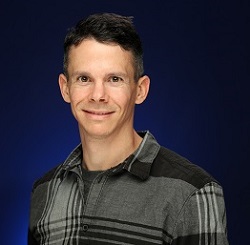 I am an Assistant Professor of Teacher Education and Foundations in the College of Education. Before joining the Cal State San Bernardino community, I taught English and Philosophy at a public high school in Brooklyn. I also worked for several years at New York University on projects to transform schools and address issues of equity and social justice in public education. My research interests include school culture, youth activism, instructional video, mindfulness for teachers, educational equity, and educational philosophy. I believe that building a strong sense of community and solidarity among our students in the residence halls is among the most important work we do here at CSUSB. This is what I think of as the real work of teaching -- building relationships, making connections across differences, and learning together. The FIR program allows me to undertake this work in a way that would not be possible if teaching was limited to the four walls of the classroom. 
I live in University Village with my wife and partner-in-all-things, Tiana Perez Fullam, who is a CSUSB student. We enjoy running, hiking, and exercising outdoors. We are also passionate about music and spend a lot of our free time creating and listening to music. We care very much for our small collection of Fender guitars and take every opportunity to participate in a good jam session. To share our love of music with the residential community, we host weekly jam sessions in our home. Students come by with their instruments to jam with us, and sometimes students come just to listen to the music and hang out. We also enjoy discussing current events, politics, art, relationships, education, wellness, and other topics over good tea and coffee; and we host a monthly "Socrates Cafe" when we welcome students into our home for informal dialogue and community-building. Living on campus, I have found that residential students here at CSUSB are friendly, caring, and supportive, and are great to have as friends and neighbors. Tiana and I appreciate the opportunity the FIR program provides us to work closely with students and staff in the residential community.
Jamie O'Quinn
College: Social and Behavioral Sciences
Department: Sociology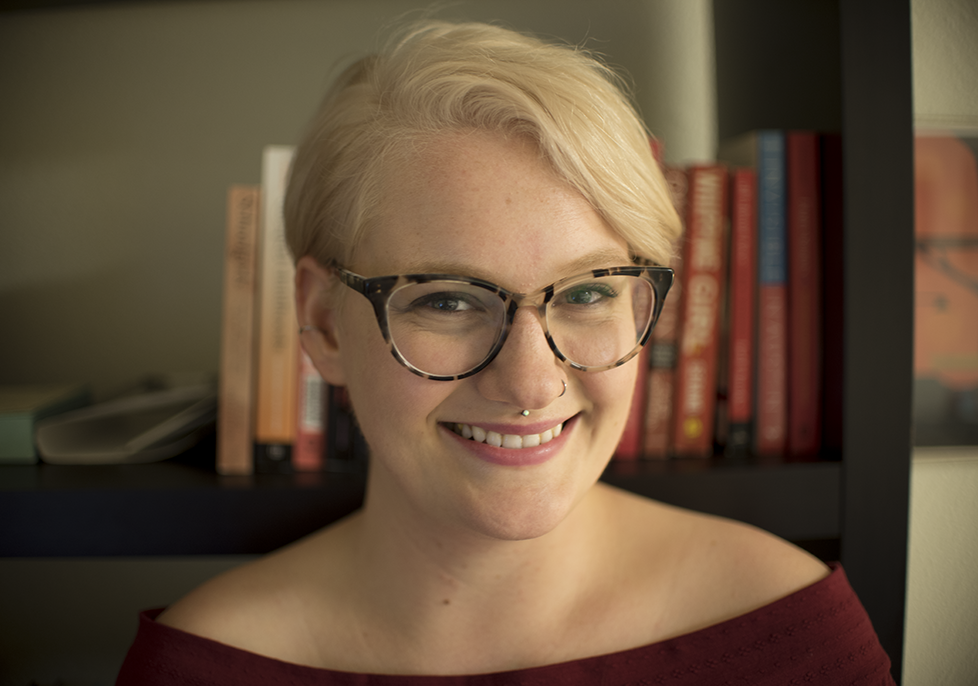 I am a first year Assistant Professor in Sociology and am so excited to begin my journey at CSUSB as a Faculty in Residence! I live with my dog, Abby, in Coyote Village and can usually be found working in local coffee shops, playing board games, and going on walks while listening to podcasts. While an undergraduate student at UC Santa Cruz, I discovered my love of sociology. From there, I worked in nonprofit before returning to school to earn my MA in sexuality studies at San Francisco State University and then PhD in sociology at the University of Texas at Austin. As Californian at heart, first generation college student, and CSU alumn, I'm so excited to get to know the students at CSUSB and help make campus feel like home. As someone brand new to CSUSB myself, my goal as Faculty in Residence is to help first year and transfer students acclimate to campus life. I also hope to help students identify their personal, intellectual, and professional goals and locate resources at CSUSB to help students achieve those goals.