Faculty in Residence (FIR) are California State University San Bernardino (CSUSB) faculty members who are invested in directly impacting students' residential experiences. FIRs work in close partnership with the Department of Housing and Residential Education (DHRE) staff to enhance the academic environment and support academic excellence within residential communities.  FIRs live on campus, forming strong connections with residents, while serving as important academic and community leaders. FIRs bridge the classroom experience by organizing and implementing community events, serving as a model and mentor to residents, and facilitating the connection of campus faculty colleagues to residential students.
2023-2024 Faculty in Residence Selection
We have concluded the 2023-2024 Faculty in Residence selection process. If you have any questions regarding the selection process or the FIR position in general, please contact Timothy Bethune at 909-537-3291 or Timothy.Bethune@csusb.edu.
Meet the Faculty in Residence Team
Jordan Perez Fullam
College: Education     
Department: Teacher Education and Foundations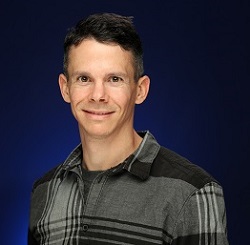 I am an Assistant Professor of Teacher Education and Foundations in the College of Education. Before joining the Cal State San Bernardino community, I taught English and Philosophy at a public high school in Brooklyn. I also worked for several years at New York University on projects to transform schools and address issues of equity and social justice in public education. My research interests include school culture, youth activism, instructional video, mindfulness for teachers, educational equity, and educational philosophy. I believe that building a strong sense of community and solidarity among our students in the residence halls is among the most important work we do here at CSUSB. This is what I think of as the real work of teaching -- building relationships, making connections across differences, and learning together. The FIR program allows me to undertake this work in a way that would not be possible if teaching was limited to the four walls of the classroom. 
I live in University Village with my wife and partner-in-all-things, Tiana Perez Fullam, who is a CSUSB student. We enjoy running, hiking, and exercising outdoors. We are also passionate about music and spend a lot of our free time creating and listening to music. We care very much for our small collection of Fender guitars and take every opportunity to participate in a good jam session. To share our love of music with the residential community, we host weekly jam sessions in our home. Students come by with their instruments to jam with us, and sometimes students come just to listen to the music and hang out. We also enjoy discussing current events, politics, art, relationships, education, wellness, and other topics over good tea and coffee; and we host a monthly "Socrates Cafe" when we welcome students into our home for informal dialogue and community-building. Living on campus, I have found that residential students here at CSUSB are friendly, caring, and supportive, and are great to have as friends and neighbors. Tiana and I appreciate the opportunity the FIR program provides us to work closely with students and staff in the residential community.
Jamie O'Quinn
College: Social and Behavioral Sciences
Department: Sociology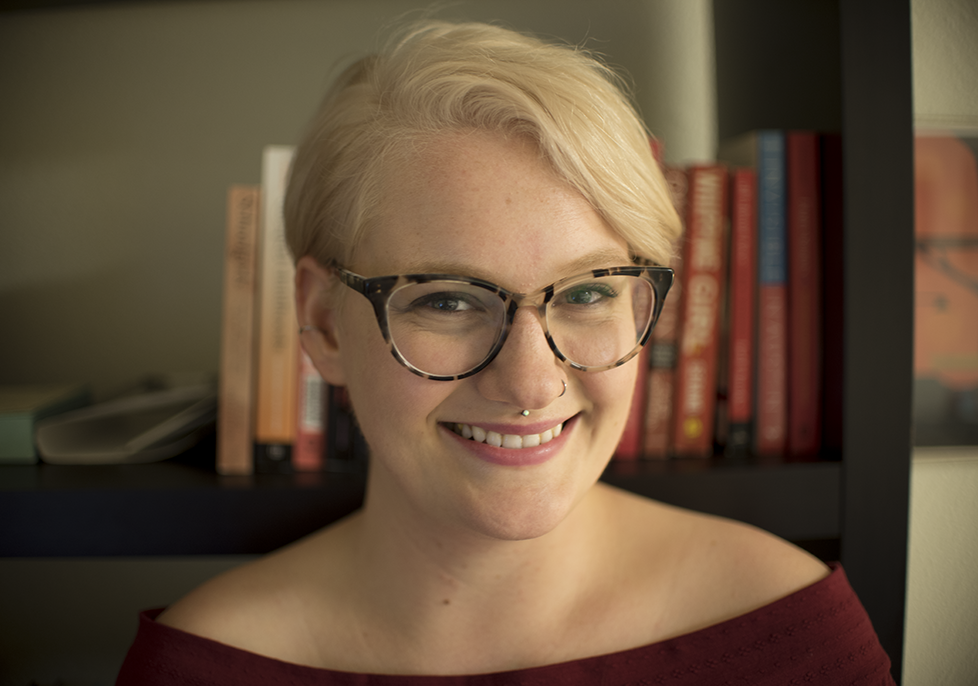 I am an Assistant Professor of Sociology and feel so lucky to have begun my journey at CSUSB as a Faculty in Residence!  I live with my dog, Abby, in Coyote Village and can usually be found working in local coffee shops, playing board games, and going on walks while listening to podcasts. While an undergraduate student at UC Santa Cruz, I discovered my love of Sociology and its power to help me understand the social world around me. From there, I worked in the nonprofit sector before returning to school to earn my MA in Sexuality Studies at San Francisco State University and then PhD in Sociology at the University of Texas at Austin.
As a Californian at heart, first generation college student, and CSU alumn, I'm so excited to get to know the students at CSUSB and help make campus feel like home. As someone fairly new to CSUSB myself, my goal as Faculty in Residence is to help first year and transfer students acclimate to campus life. I also hope to help students identify their personal, intellectual, and professional goals and locate resources at CSUSB to help students achieve those goals. I view connecting with students in and outside of the classroom as the most rewarding and intellectually energizing aspect of being a university professor, and as such, am delighted to live with and learn from student residents in Coyote Village.
Nicole Scalissi
College: Arts & Letters    
Department: Art & Design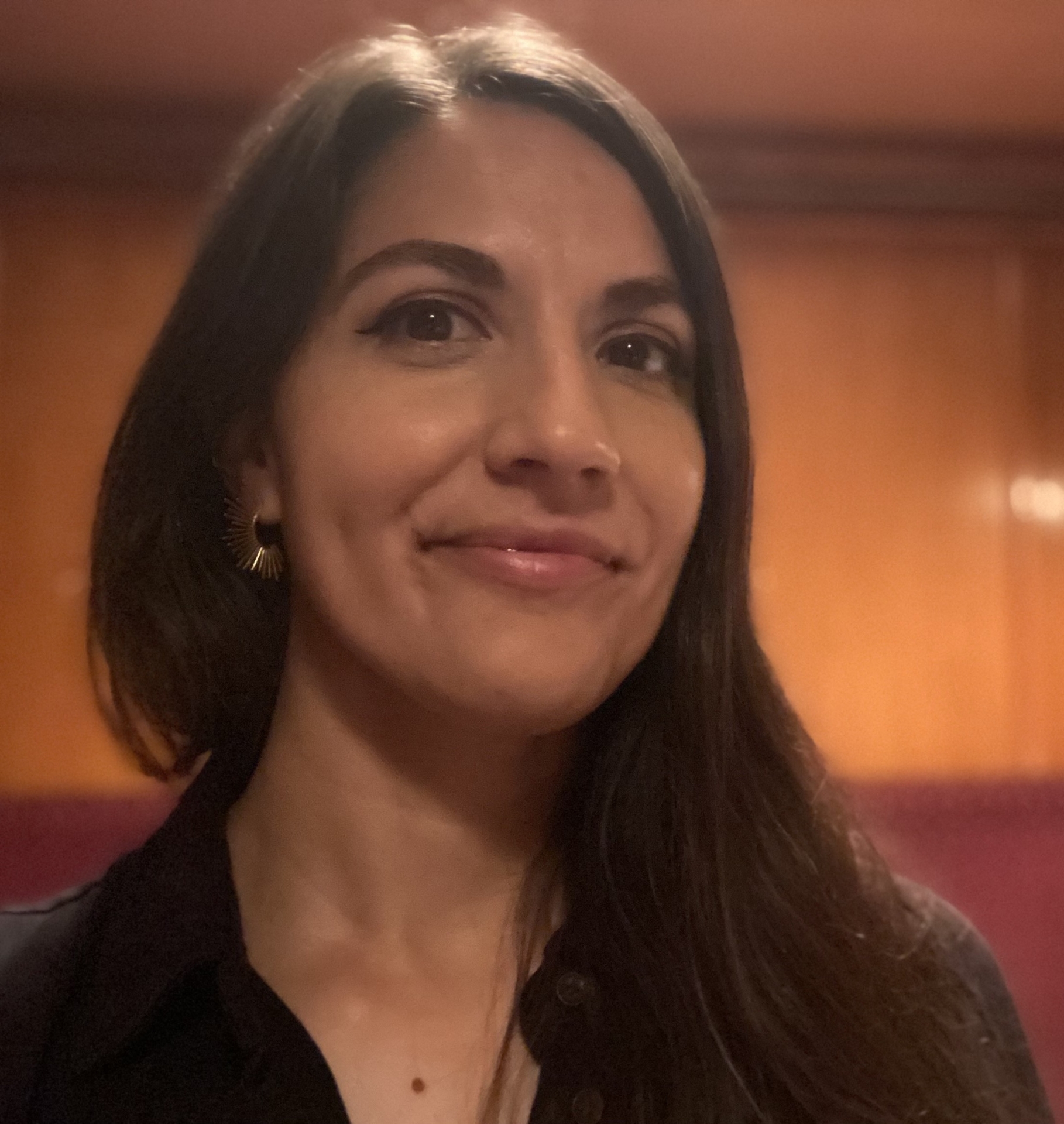 I am an Assistant Professor of Art History and Global Cultures in the Department of Art & Design and very excited to join CSUSB as Faculty in Residence. I live in Coyote Village with my husband John (who also teaches at CSUSB) and our dog Maggle, a beautiful Chi-Beagle who loves walks and food. I love dogs, art, hockey, running, lifting, baking, and reality competition art shows. I am thrilled to return to Southern California—my home—to learn with CSUSB students. I teach and research contemporary art, focusing on art that traces the relationships between Latinx/Afro-Latinx identities, violence, and representation in the United States, in Aztlán, and at the border shared with Mexico. As I teacher, I operate from a mode of power-sharing and community-building, and support students in developing their own critical voices (often bilingually) through thinking and writing about art and culture.
I am a proud product of California public schools and a community college graduate (Orange Coast College, Costa Mesa). After earning my AA, I completed my BA at the University of Pittsburgh; MA in Art History from The Pennsylvania State University; and my PhD in the History of Art and Architecture, also from Pitt. Before arriving at CSUSB, I served as Assistant Professor of Contemporary Art History at the University of North Carolina-Greensboro (2019-2023) where I was faculty affiliate in African American/African Diaspora Studies, and taught histories of Latinx/Afro-Latinx art, social practice and interdisciplinary art, art and social justice movements, and global contemporary art. Some of the most important work I do is supporting students in connecting with the world outside of campus in ways that are meaningful to them. I am excited to continue my work at CSUSB to directly benefit students and local communities both on campus and throughout the IE. As FIR, my goal is to help students in getting comfortable on campus and with college life, and to connect each student to the support and resources they need to succeed on their chosen path.