Building 2, Building 3, Building 4, Building 5 and Building 6
Arrowhead Village is a unique living and learning community offering students all the comforts of home. Located next to Serrano Village, Arrowhead Village provides an apartment-style living experience. Each apartment in Arrowhead Village includes a full kitchen, living room, bedrooms and bathrooms.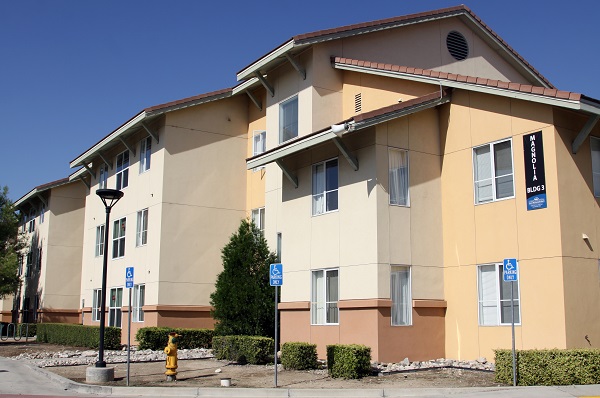 Amenities
Fully furnished, including kitchen appliances (fridge, oven range and garbage disposal)
Centralized laundry facility with folding area and lounge
Common study rooms and lounges
Access to Swimming Pool
Individual unit climate control
Wi-Fi
Some amenities may not be available due to COVID-19 health and safety measures
Arrowhead Village Apartment Layouts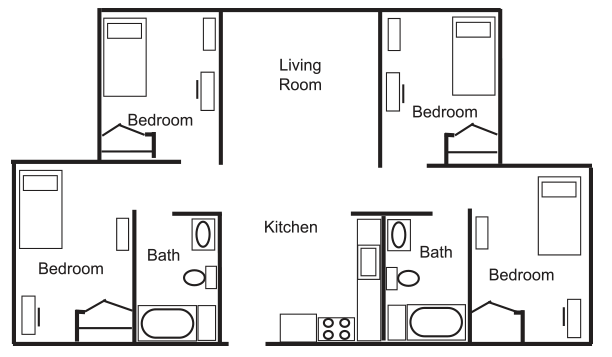 4 Bedroom, 2 Bath Apartment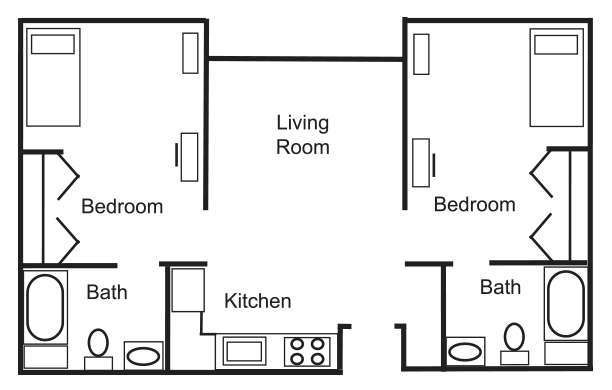 2 Bedroom, 2 Bath Apartment
Limited inventory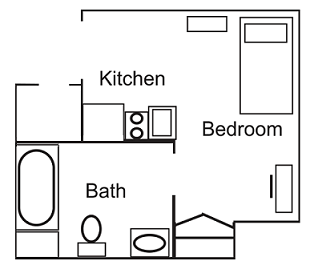 Studio (1 Bedroom, 1 Bath) 
Limited inventory
Arrowhead Village 360 Tour
View room spaces by panning with mouse or using the arrow toggle (video top left).
Arrowhead Village Living Room
Arrowhead Village Bedroom 1
Arrowhead Village Bedroom 2
Arrowhead Village Restroom
Arrowhead Village Laundry Room