The OSR Advisory Board consists of faculty and staff members from each college on campus. The OSR Advisory Board assists with recommendations on new programs and also serves as a liaison between their college and the department.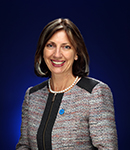 Dr. Dorota Huizinga
Provost of Academic Research and Dean of Graduate Studies
Dr. Dorota Huizinga holds a Ph.D. in Computer Science from Wayne State University, a master's in Computer Science from Western Michigan University, and a bachelor's and master's degree in Applied Mathematics from Wroclaw University of Technology in Poland.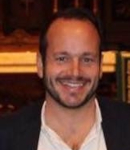 Dr. Ryan Keating
Director, OSR
Dr. Keating is a historian of the Civil War Era. He completed his BA from the College of the Holy Cross (Worcester, MA), his MPhil from Trinity College, Dublin, and Ph.D. from Fordham University.  He has a recent book entitled Shades of Green: Irish Regiments, American Soldiers, and Local Communities in the Civil War Era published by Fordham University Press.  In addition, he has an annotated collection of the correspondence of an Irish-American woman entitled The Greatest Trials I Ever Had": The Civil War Letters of Thomas Cahill, Colonel 9th Connecticut (Irish) Volunteer Infantry and his Wife, Margaret published by the University of Georgia Press.  He currently serves as the Book Review Editor for the pre-eminent journal Civil War History, which is currently housed in Kent State University and is going on its seventh decade of existence.            
Keating's courses range from general large lecture courses in U.S. history to smaller seminar classes on areas of his specialization such as the Civil War and Modern Ireland.
Current Board Members
The Advisory Board, consisting of faculty from each college, was created to assist the OSR mission.
---
Past Board Members
Dr. Jennifer Andersen from the College of Arts and Letters, 2011-2018
Dr. Kristie Ogilvie from the College of Business and Public Administration, 2011-2012
Dr. Jason Ryan from the College of Business and Public Administration, 2012-2013
Dr. Paul Orwin from the College of Natural Sciences, 2013-2014