12th Annual Meeting of the Minds will be held on April 13th, 2023.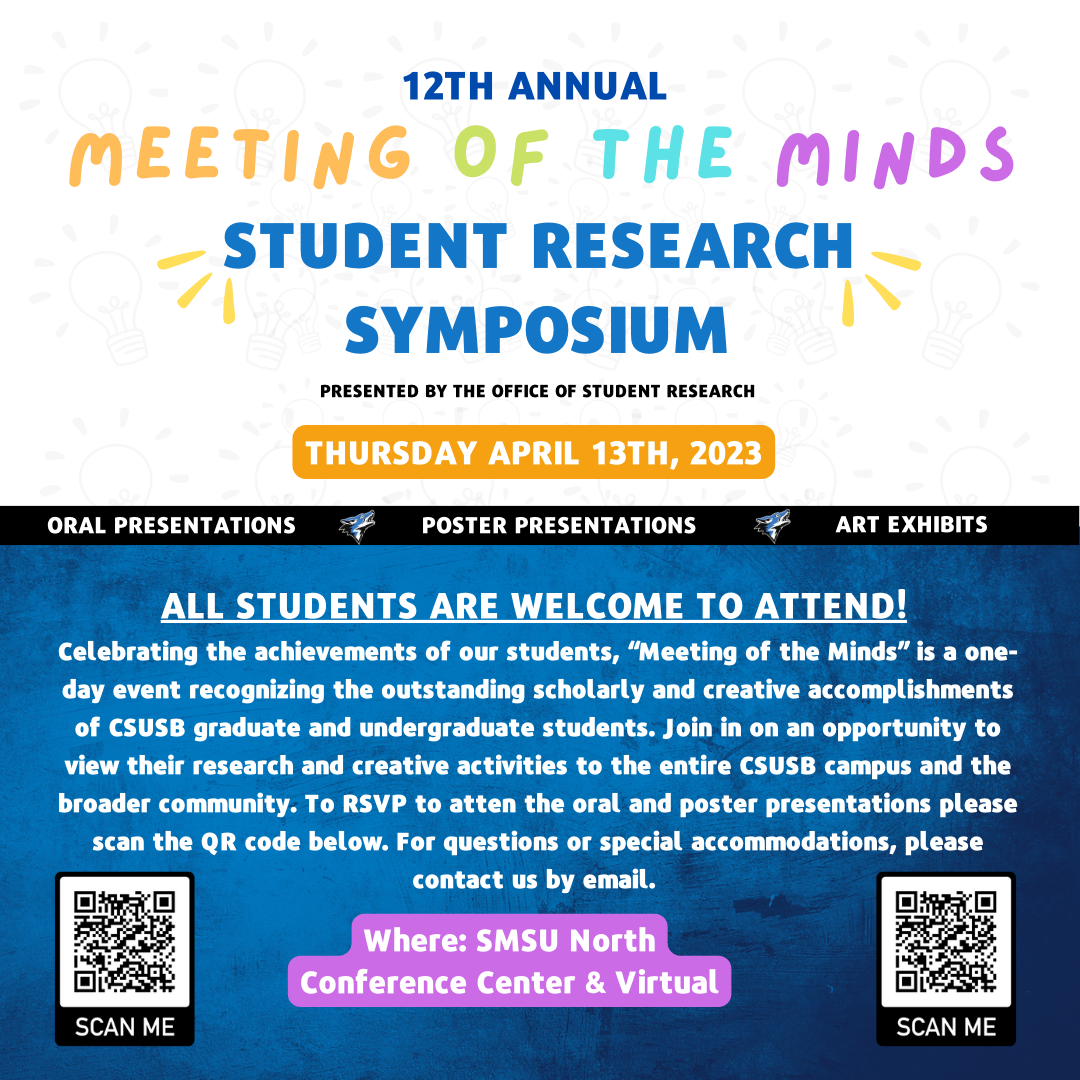 Meeting of the Minds Schedule of Events: 
11:00 am - 11:30 am      Opening Ceremony
11: 30 am - 12:30 pm    Poster Presentations
12:30 pm - 2:00 pm     Intermission/Open Poster Viewing
2:30 pm - 4:00 pm     Virtual Oral Presentations
---
What is the "Meeting of the Minds"
The "Meeting of the Minds" Student Research Symposium is a campus-wide annual event where CSUSB graduate and undergraduate students have the opportunity to showcase their research and creative activities (RSCA) through oral and poster presentations. This event is an excellent opportunity for students to refine their presentation skills while sharing their talents and knowledge with others. Participants with the best oral and poster presentations will receive an award and be recognized during the reception and award ceremony.
Meeting of the Minds in CSUSB News
---
 Award & Recognition
Based on the recommendations of symposium jurors, the most outstanding oral and poster presenters from each session will be recognized during the Recognition of Student Researchers Luncheon on April 14th, 2023.
For more information, please contact osr@csusb.edu.