At the "Meeting of the Minds" Student Research Symposium, CSUSB graduate and undergraduate students have the opportunity to showcase their research and creative activities (RSCA) through oral and poster presentations. This event is an excellent opportunity for students to refine their presentation skills while sharing their talents and knowledge with others. Participants with the best oral and poster presentations will receive an award and be recognized during the reception and award ceremony.
The 11th Annual Student Research Symposium
This year's event will be held in a hybrid format. Students will have the opportunity to present their poster presentations or art exhibits in-person, while oral presentations will be conducted virtually on ForagerOne's Symposium. The event is free and open to all!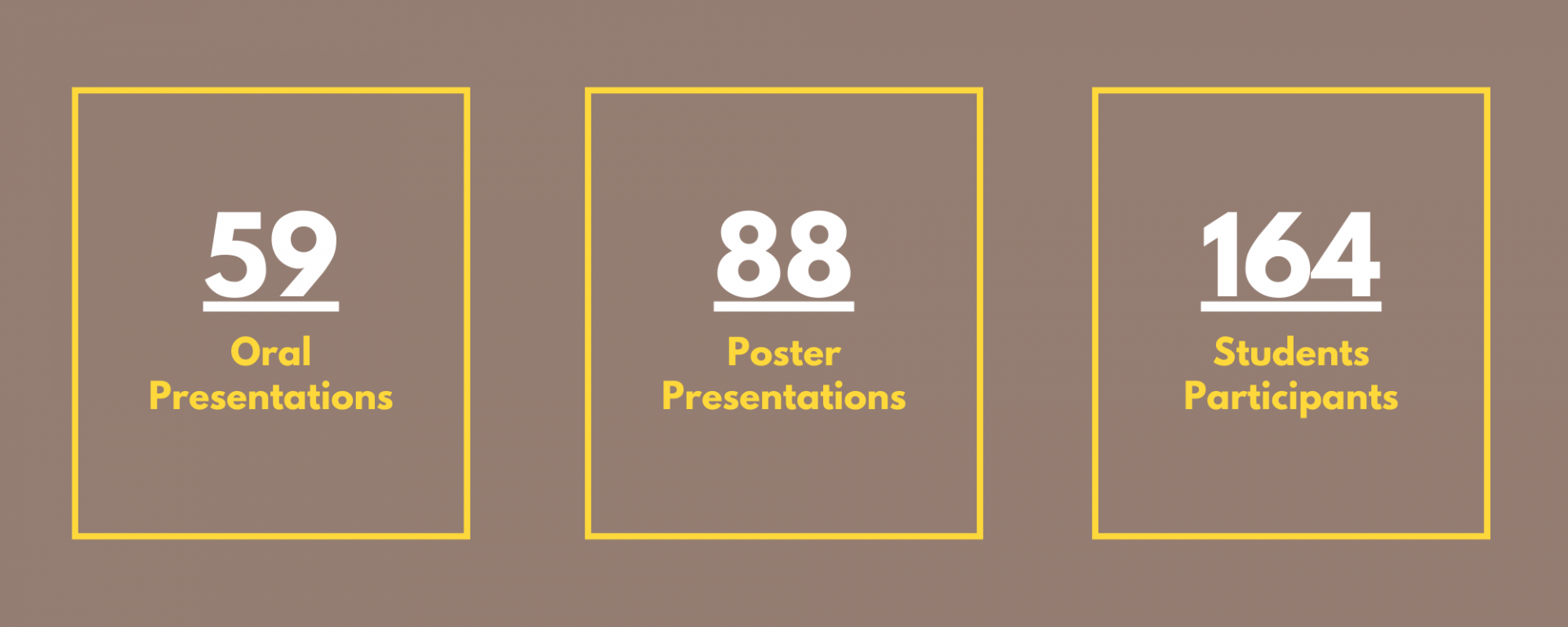 Join Us to Celebrate Student Research!
When: April 14th, 2022
Time: 11:00 am - 5:30 pm
Where: Pfau Library Lawn & Symposium
View LIVE Schedule of Oral Presentations
CLICK HERE TO ENTER INTO THE VIRTUAL "MEETING OF THE MINDS"