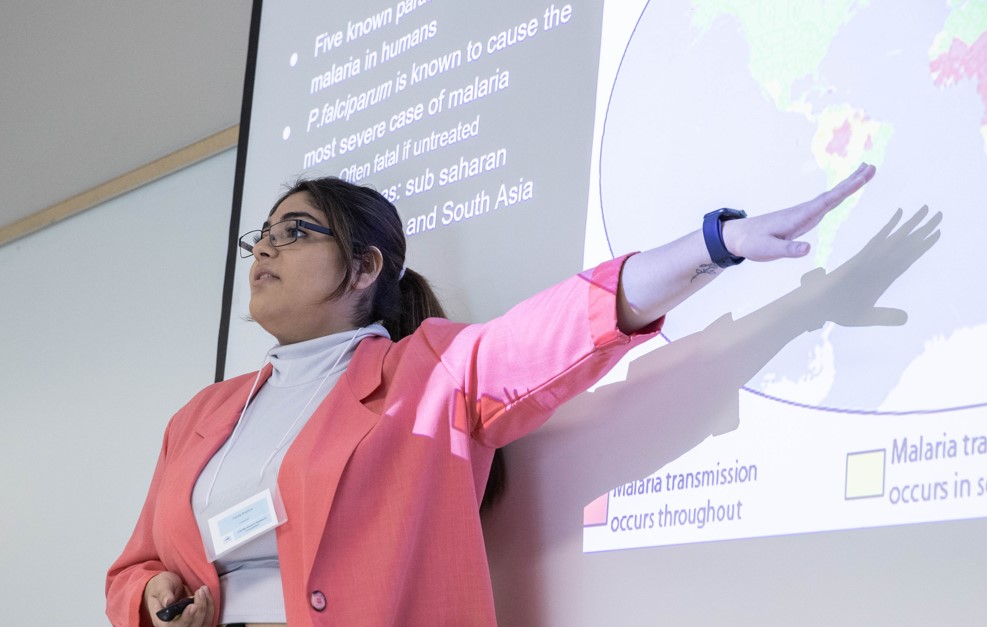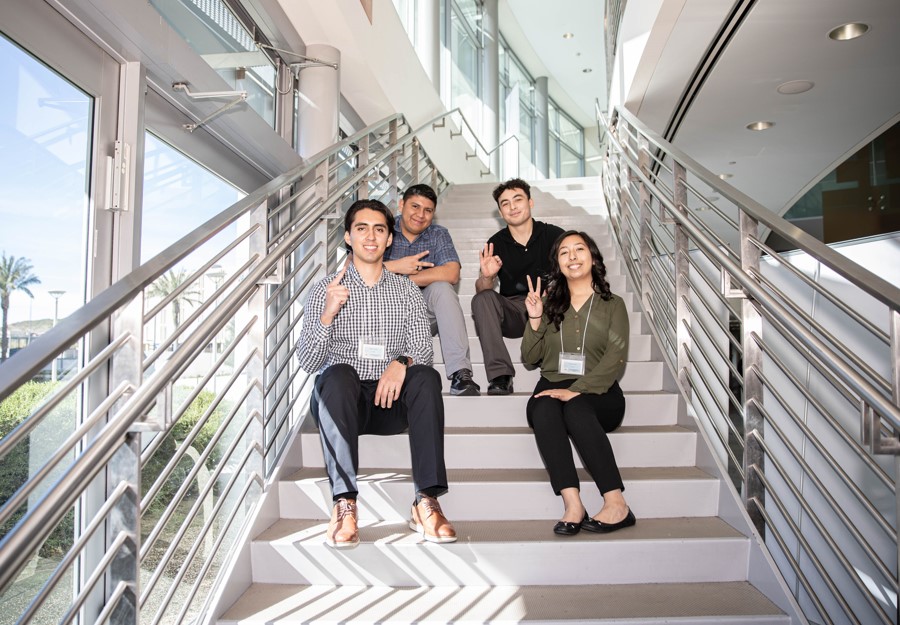 The 37th Annual CSUSB Student Research Competition will be held on Friday, February 10th, 2023, in the College of Education (Atrium) from 9:30 am - 2:00 pm.
The CSUSB Student Research Competition allows students to develop their presentation and communication skills while showcasing their scholarly and creative achievements. Students present their research before a panel of judges, and winners advance to the statewide CSU Research Competition, where they will compete against other outstanding scholars in the California State University system. 
---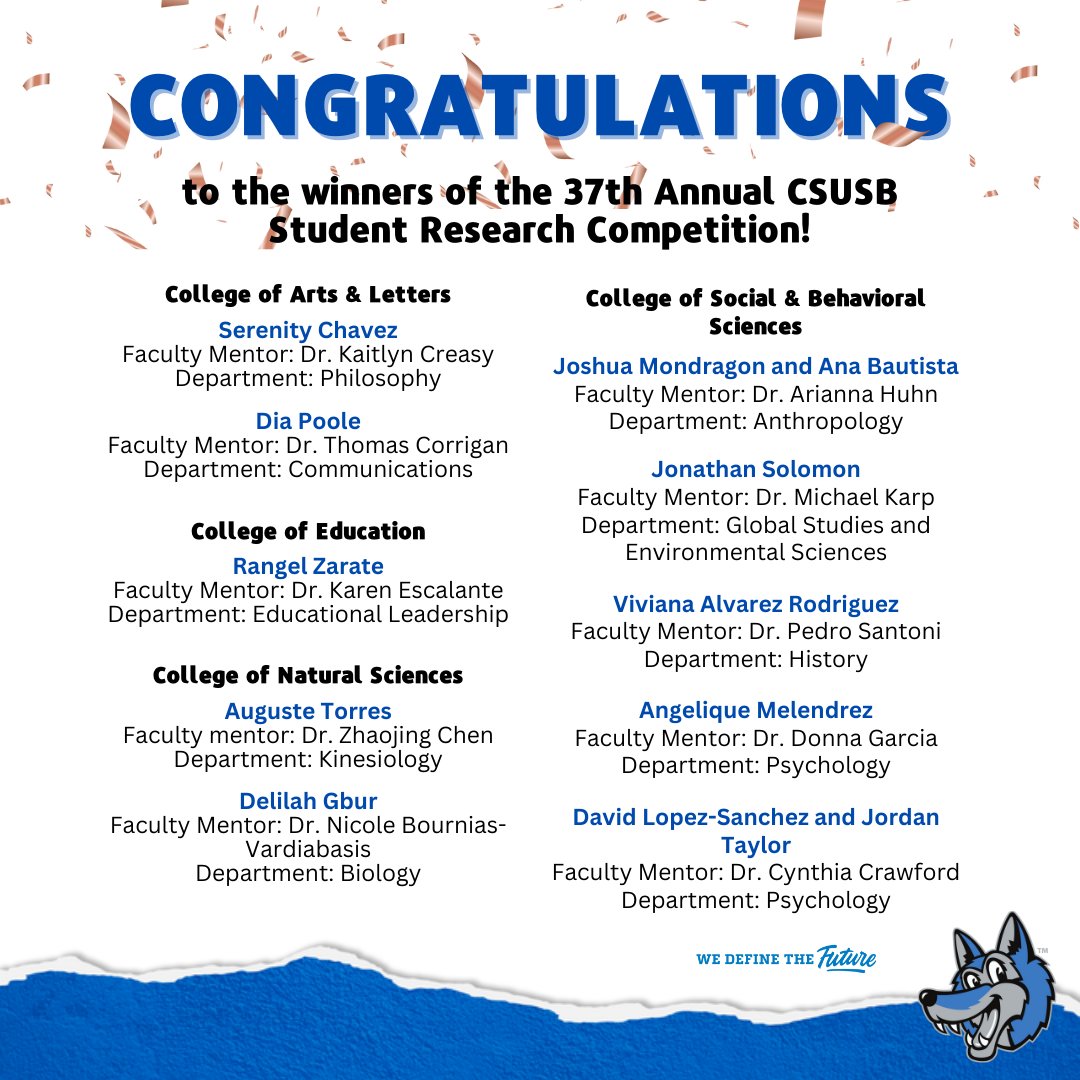 ---
Awards 2023 CSUSB Delegates
Congratulations to the winners of the 37th Annual CSUSB Student Research Competition! These students represent CSUSB at San Diego State University in April!
---
College of Arts & Letters
Serenity Chavez
Faculty Mentor: Dr. Kaitlyn Creasy
Department: Philosophy
Title: That Which Calls Out to You
Dia Poole
Faculty Mentor: Dr. Thomas Corrigan
Department: Communications
Title: Connecting Students with Community-Based Organizations for Informal, Short-Term Experiential Learning Opportunities: A Portal Proposal For CSUSB
---
James R. Watson & Judy Rodriguez Watson College of Education
Rangel Zarate
Faculty Mentor: Dr. Karen Escalante
Department: Educational Leadership
Title: From the Lens of (In)visibility: A Photovoice Inquiry into How Community Colleges can Advance Filipino/a/x American Student Resilience
---
College of Natural Sciences
Auguste Torres
Faculty mentor: Dr. Zhaojing Chen
Department: Kinesiology
Title: Bone Turnover Markers Responses to Acute Resistance Exercise in Postmenopausal Women
Delilah Gbur
Faculty Mentor: Dr. Nicole Bournias-Vardiabasis
Department: Biology
Title: Effect of Heat Shock Treatment on the Lifespan and Healthspan of Transgenic Aβ42 Drosophila melanogaster
---
College of Social & Behavioral Sciences
Joshua Mondragon and Ana Bautista
Faculty Mentor: Dr. Arianna Huhn
Department: Anthropology
Title: Afrolatine California
Jonathan Solomon
Faculty Mentor: Dr. Michael Karp
Department: Global Studies and Environmental Sciences
Title: Policy Impact Analysis of Water Legislation in the Salton Sea
Viviana Alvarez Rodriguez
Faculty Mentor: Dr. Pedro Santoni
Department: History
Title: Back to Photo Albums: Afro-descendant Student Activist's Employment of Local and Familial Histories as Alternate Afro-descendant Historical Narration
Angelique Melendrez
Faculty Mentor: Dr. Donna Garcia
Department: Psychology
Title: Virtue Signaling: Do You Really Care?
David Lopez-Sanchez and Jordan Taylor
Faculty Mentor: Dr. Cynthia Crawford
Department: Psychology
Title: Single-trial fentanyl sensitization and conditioned activity in juvenile rats