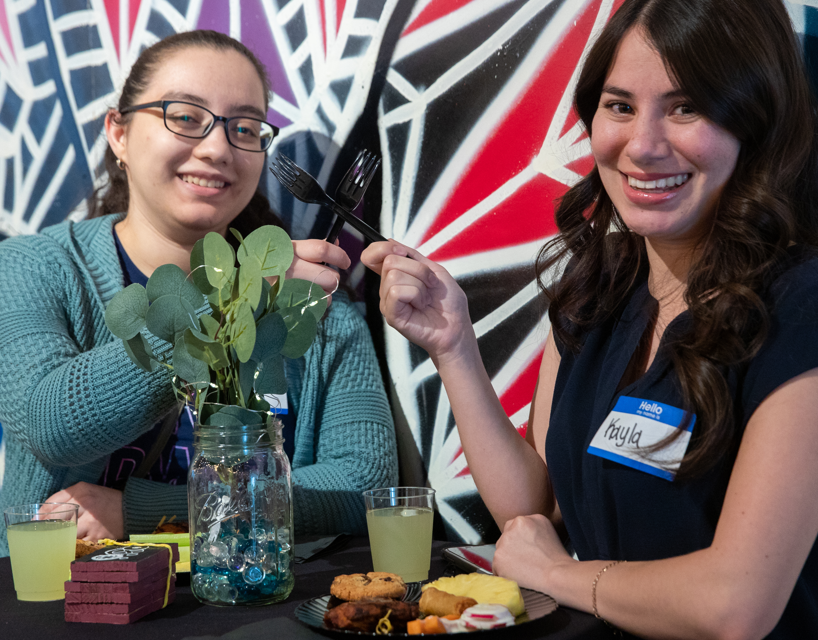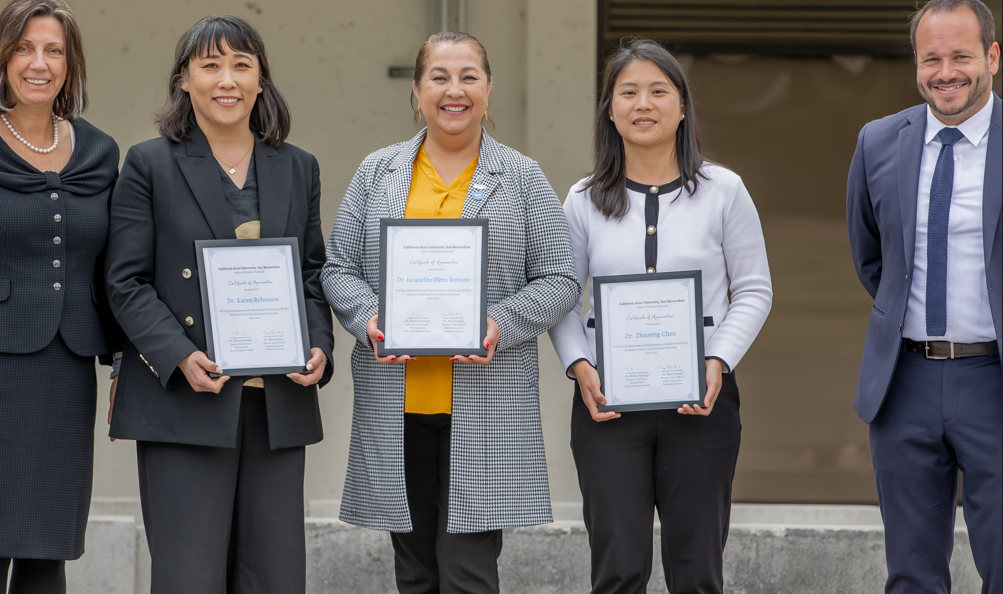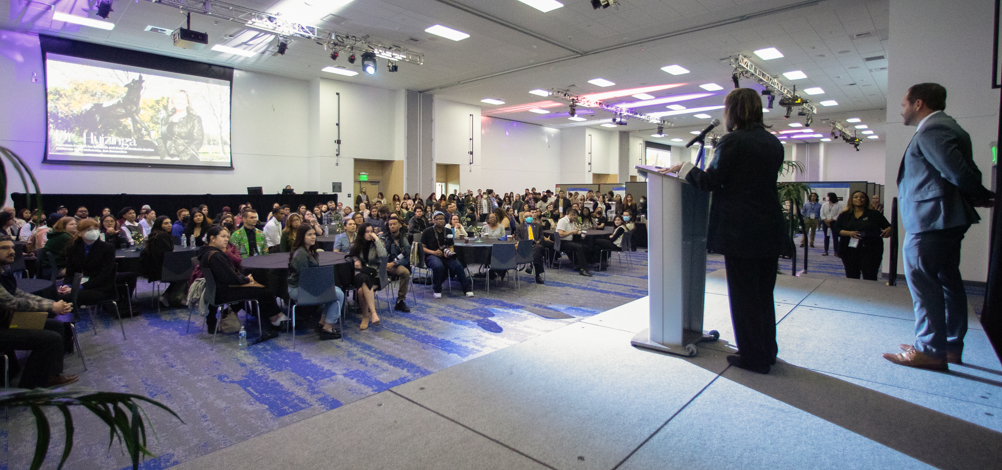 Presented by the Office of Student Research in Collaboration with Academic Research & Graduate Studies
CSUSB's Research Week was held on April 8th - April 11th, 2024, encompassing a four-day celebration of the research and scholarly achievements of faculty and students across various disciplines. We invite everyone to attend and see all the amazing things happening on campus. For individual event day information and times please see below. 
---
Schedule of Events
Monday, April 8th, 2024
Principal Investigator's Reception
Time: 4:00 pm - 6:00 pm
Location: SMSU - East - Obershaw
Description: The Principal Investigator's Reception is held to honor faculty and Project Directors engaged in extramural grant activities.
---
Tuesday, April 9th, 2024
Grad Slam
Time: 5:00 pm - 7:00 pm
Location: SMSU South Theatre
Description: Join the Office of Graduate Studies for our university-wide Grad Slam! Watch as our students present their timely, and provoking graduate work. The catch? They have to do it in three minutes or less to a non-expert audience and a panel of community judges. The winners will be awarded prize money and move on to the CSU-side competition! 
---
Wednesday, April 10th, 2024
Mellon Mays Keynote Speaker, Dr. Sylvia Zamora
Time: 12:00 am - 1:30 pm
Location: Virtual
Description: Coming Soon!
---
Wednesday, April 11th, 2024
13th Annual "Meeting of the Minds" Student Research Symposium
Time: 10:00 am - 5:00 pm
Location: SMSU North
Description: Celebrating the achievements of our students, "Meeting of the Minds" is a one-day event recognizing the outstanding scholarly and creative accomplishments of CSUSB graduate and undergraduate students. Join in on an opportunity to view poster and oral presentations from student research and creative activities across various disciplines at CSUSB.
Event Schedule Coming Soon!
---
Wednesday, April 18th, 2024
OSR Recognition Gala
Time: 4:00 pm - 6:00 pm
Location: SMSU South
Description: This OSR Recognition gala is held to honor the faculty who mentor students and acknowledge the students for their achievements in research and creative activities.