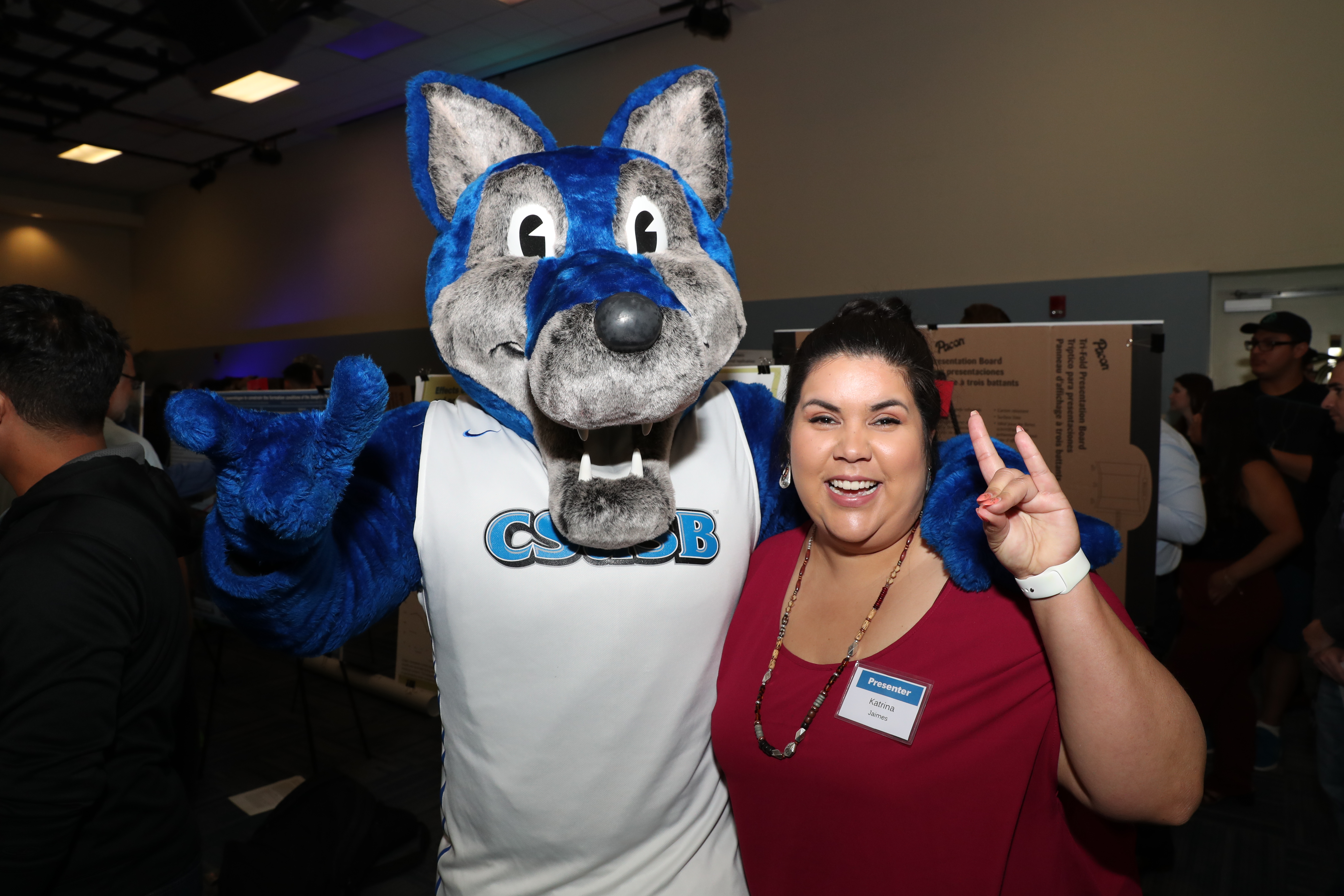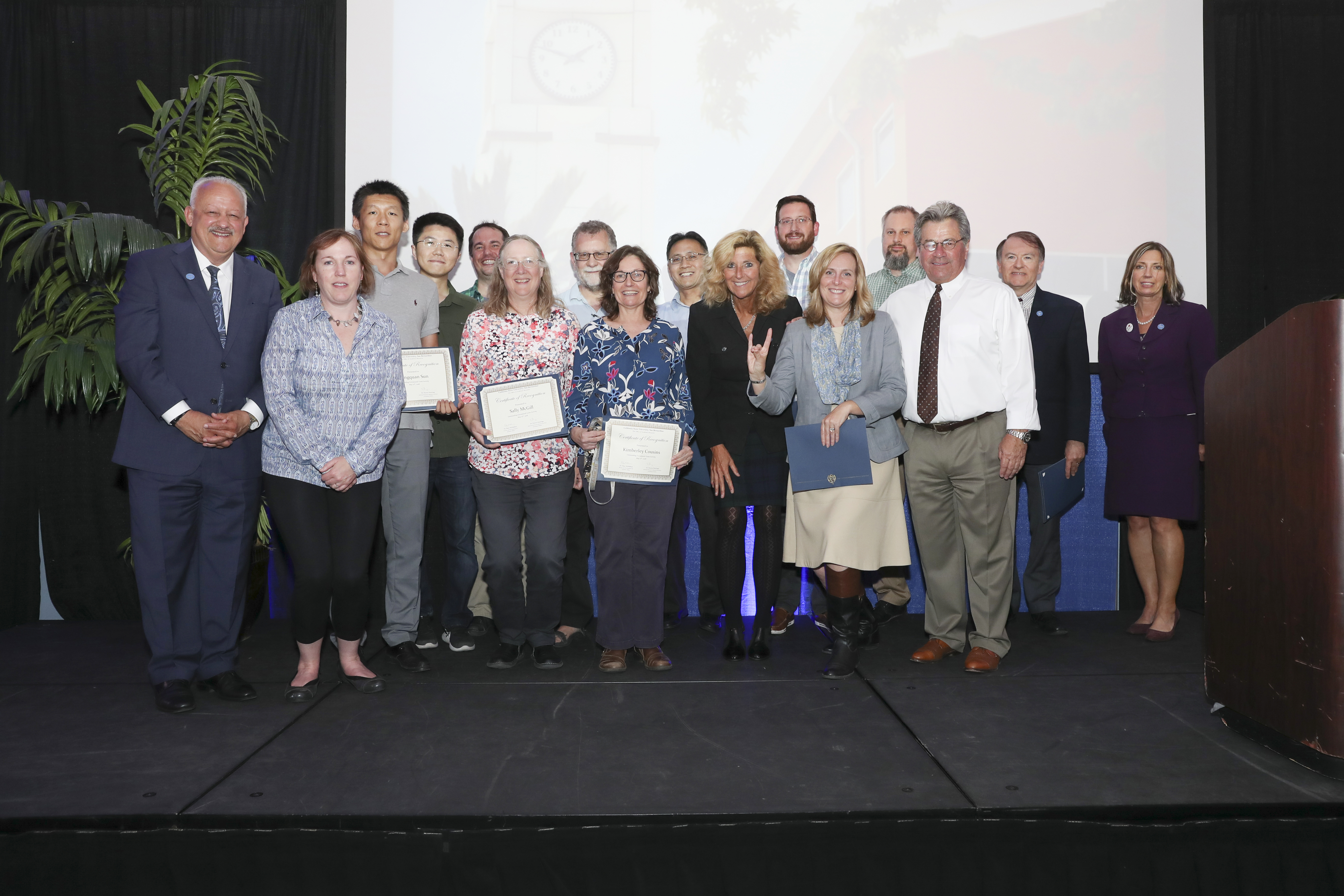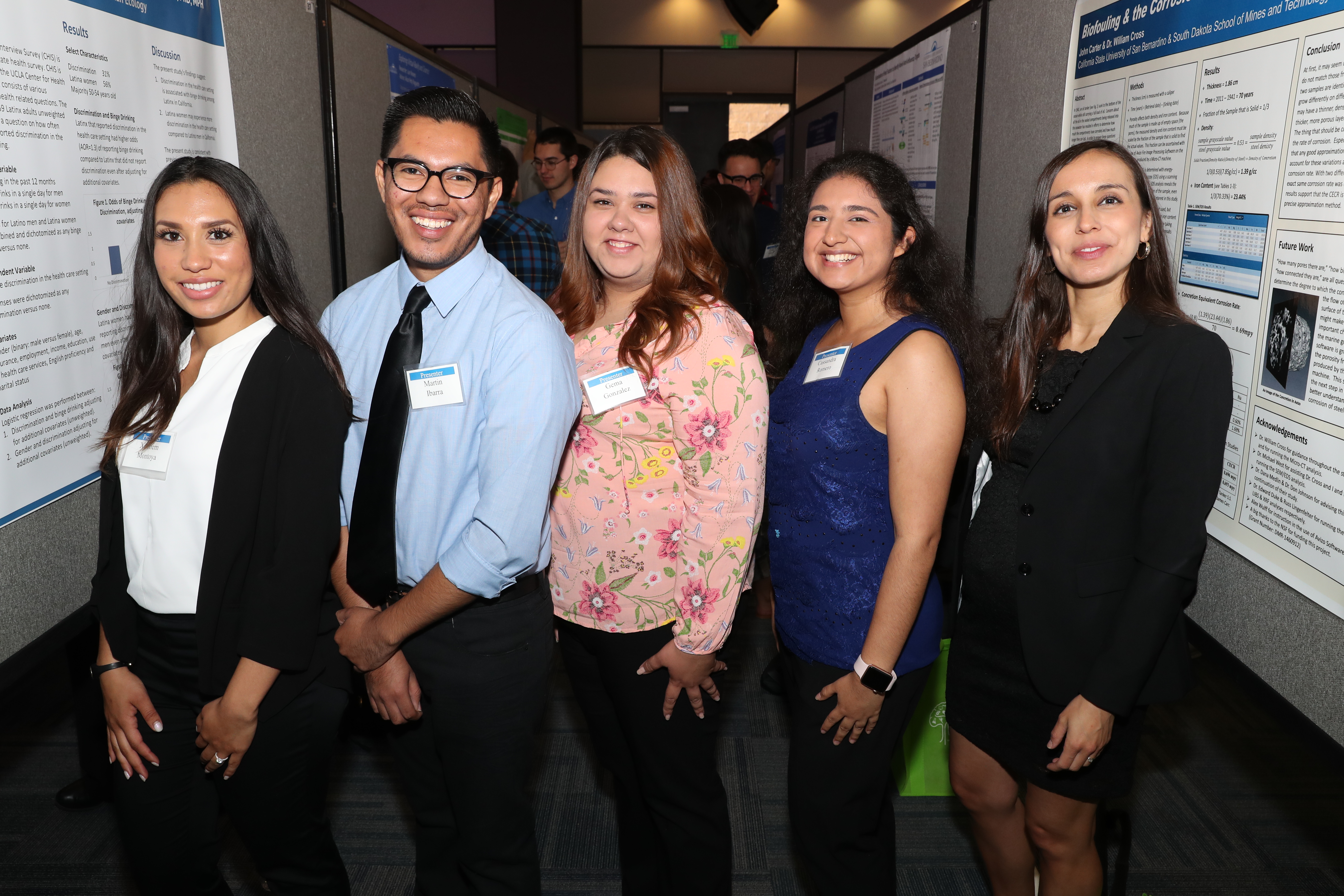 Research Week April 10th - April 14th, 2023
Presented by the Office of Student Research in Collaboration with Academic Research & Graduate Studies
 CSUSB's Research Week encompasses a five-day celebration of the research and scholarly achievements of faculty and students across various disciplines. We invite everyone to attend and see all the amazing things happening on campus. For individual event day information and times please see below. Digital program coming soon!
---
Schedule of Events
Monday, April 10th 
Grad Slam
Time: 5:00 pm - 7:00 pm
Location: SMSU North Conference Center
Description: Join the Office of Graduate Studies for our university-wide Grad Slam! Watch as our students present their timely, and provoking graduate work. The catch? They have to do it in three minutes or less to a non-expert audience and a panel of community judges. The winners will be awarded prize money and move on to the CSU-side competition! 
---
Tuesday, April 11th
Principal Investigator's Reception
Time: 4:00 pm - 6:00 pm
Location: SMSU - South (106 A&B)
Description: Reaching New Heights; Principal Investigator's Reception - The Principal Investigator's Reception is held to honor faculty and Project Directors engaged in extramural grant activities.
---
Wednesday, April 12th 
Faculty Book Launch 
Time: 10:00 am - 11:30 am
Location: PL-4005
Description: The Faculty/Staff Book Launch is a biennial event honoring our faculty and staff authors who have published an academic text in the last two years. Join the Office of Graduate Studies as we highlight the literary publications of our talented and hardworking faculty!
Mellon Mays Keynote Speaker, Dr. Raul Perez "The Souls of White Jokes: How Racist Humor Fuels White Supremacy"
Time: 12:00 pm - 1:30 pm
Location: Virtual Zoom
Description: Having a "good" sense of humor generally means being able to take a joke without getting offended. Laughter is often seen as a way to ease tension in an overly politicized social world. But do the stakes change when the jokes are racist? In The Souls of White Jokes, Raúl Pérez confronts this unsettling question, arguing that doing so is crucial to understanding the persistence of racism and white supremacy in American society. Drawing from W.E.B. Du Bois's prescient essay "The Souls of White Folk" (1920), Pérez synthesizes scholarship on race, humor, and emotions to uncover how humor can function as a tool for producing racial alienation, dehumanization, and even violence. Pérez tracks this use of humor from blackface minstrelsy to contemporary contexts, including police culture, politics, and far-right extremists. Rather than being harmless fun, a thing of the past, or "just a joke," Pérez illustrates how the current widespread use of racist humor plays a central role in reinforcing and mobilizing racist ideology, solidarity, and inequality today.
Faculty / Student Research Mixer
Time: 4:00 pm - 6:00 pm
Location: RAFFMA Museum
Description: CSUSB Faculty, students, and alumni are invited for a night of food, games, and music as we come together to celebrate the annual Research Week.
---
Thursday, April 13th
12th annual "Meeting of the Minds" Student Research Symposium
Time: 11:00 am - 6:00 pm
Location: Virtual & SMSU North Conference Center
Description: Celebrating the achievements of our students, "Meeting of the Minds" is a one-day event recognizing the outstanding scholarly and creative accomplishments of CSUSB graduate and undergraduate students. Join in on an opportunity to view student research and creative activities across various disciplines at CSUSB.
Agenda: 
11:00 am - 11:30 am      Opening Ceremony
11: 30 am - 12:30 pm    Poster Presentations
12:30 pm - 2:00 pm     Keynote Speaker/Open Poster Viewing
2:30 pm - 4:30 pm     Virtual Oral Presentations    
ATTEND MEETING OF THE MINDS VIRTUALLY
Guest Speaker, Dr. Louis Gonzalez "From Idea To Clinical Trial: How An ARC Came To Be"
Time: 1:00 pm - 2:00 pm
Location: Virtual 
Description: An overview of some of the work I did at Shattuck Labs as a Translational Research Scientist, taking data garnered from pre-clinical experiments in murine tumor models and applying them to exploratory endpoints in phase I clinical trials.
ATTEND LIVE TALK WITH GUEST SPEAKER
---
Friday, April 14th
Recognition of Faculty Mentors and Student Researchers Luncheon (Private - Invite Only)
Time: 12:00 pm - 2:00 pm
Location: SMSU North Amphitheater
Description: This luncheon is held to honor the faculty who mentor students and acknowledge the students for their achievements in research and creative activities.