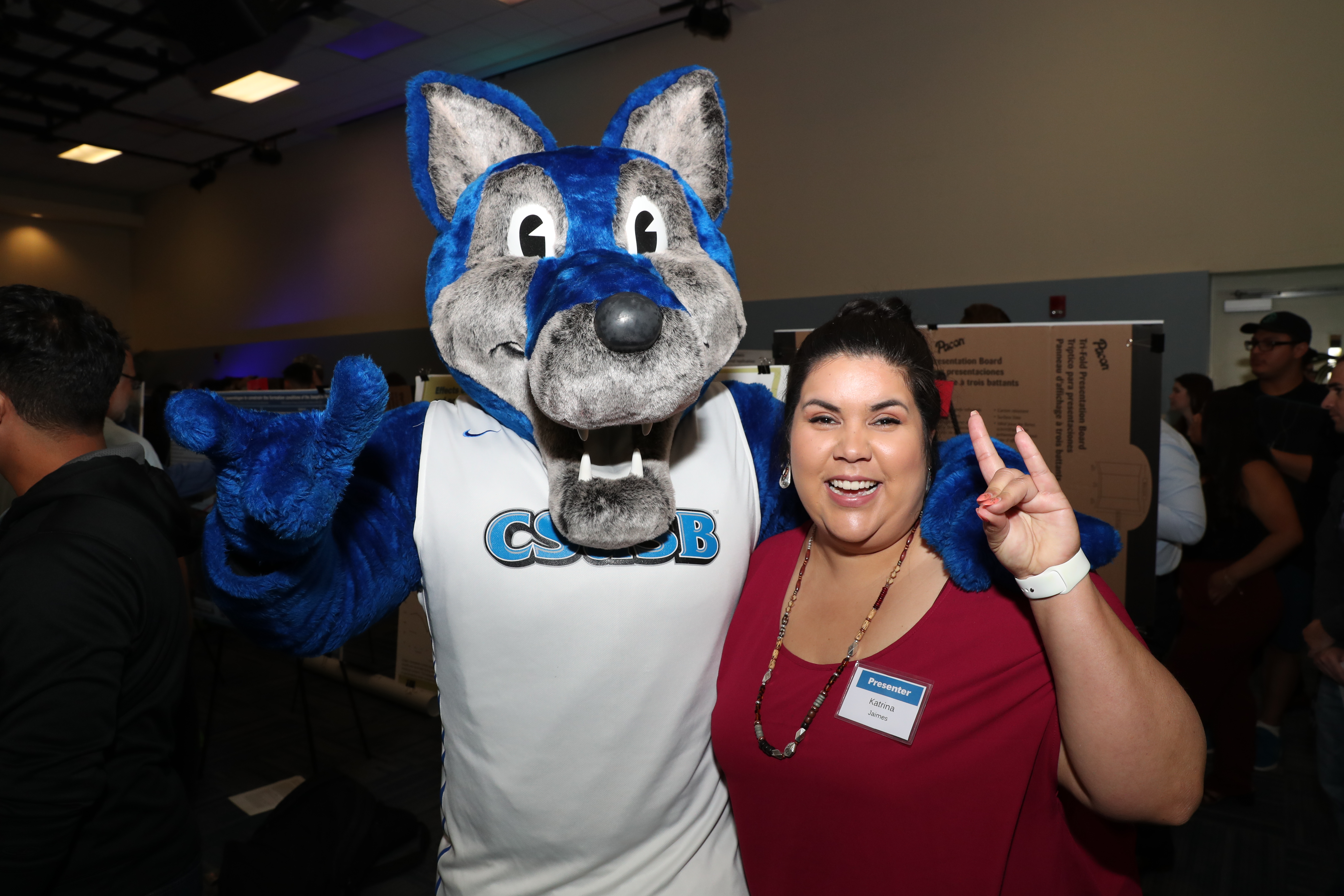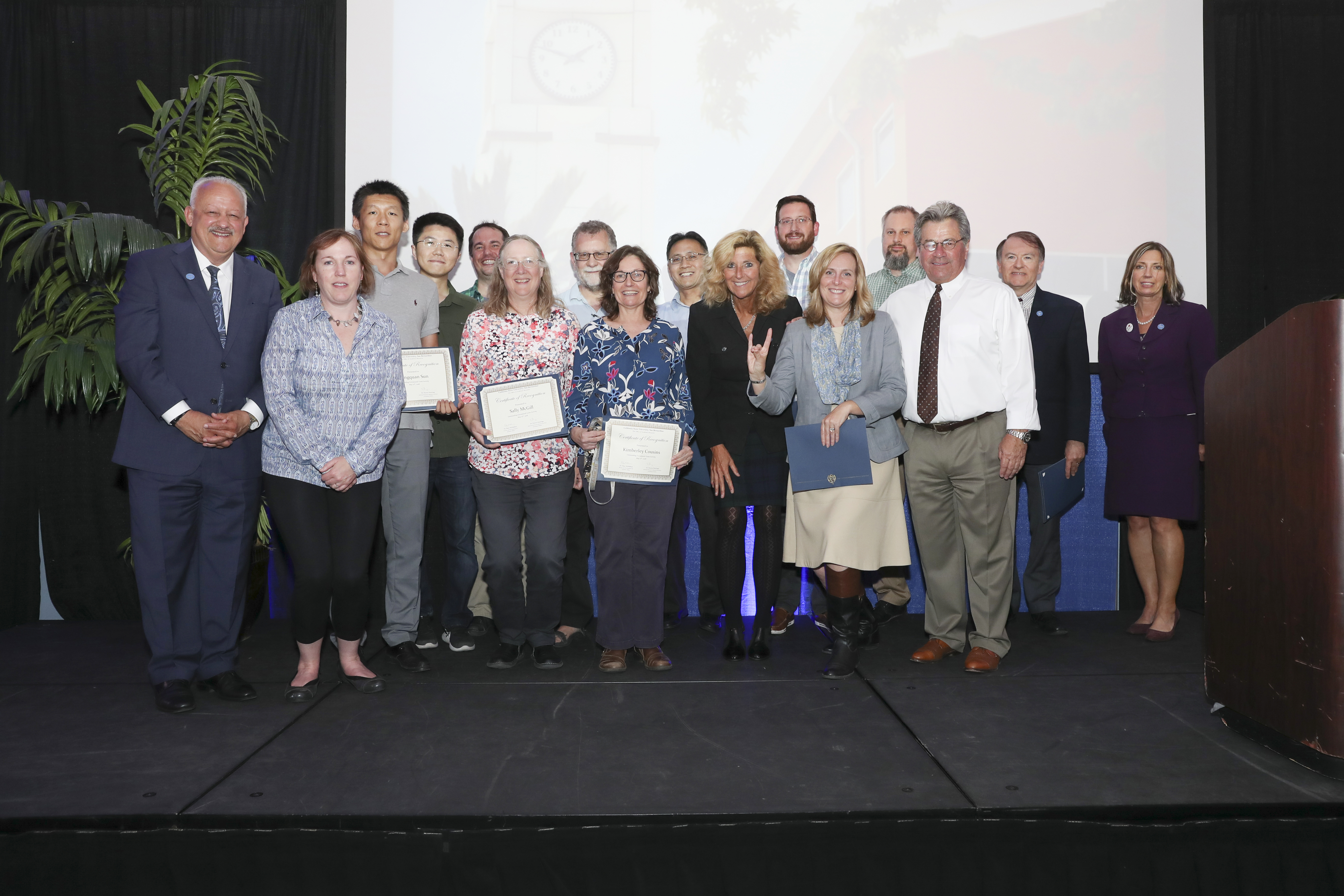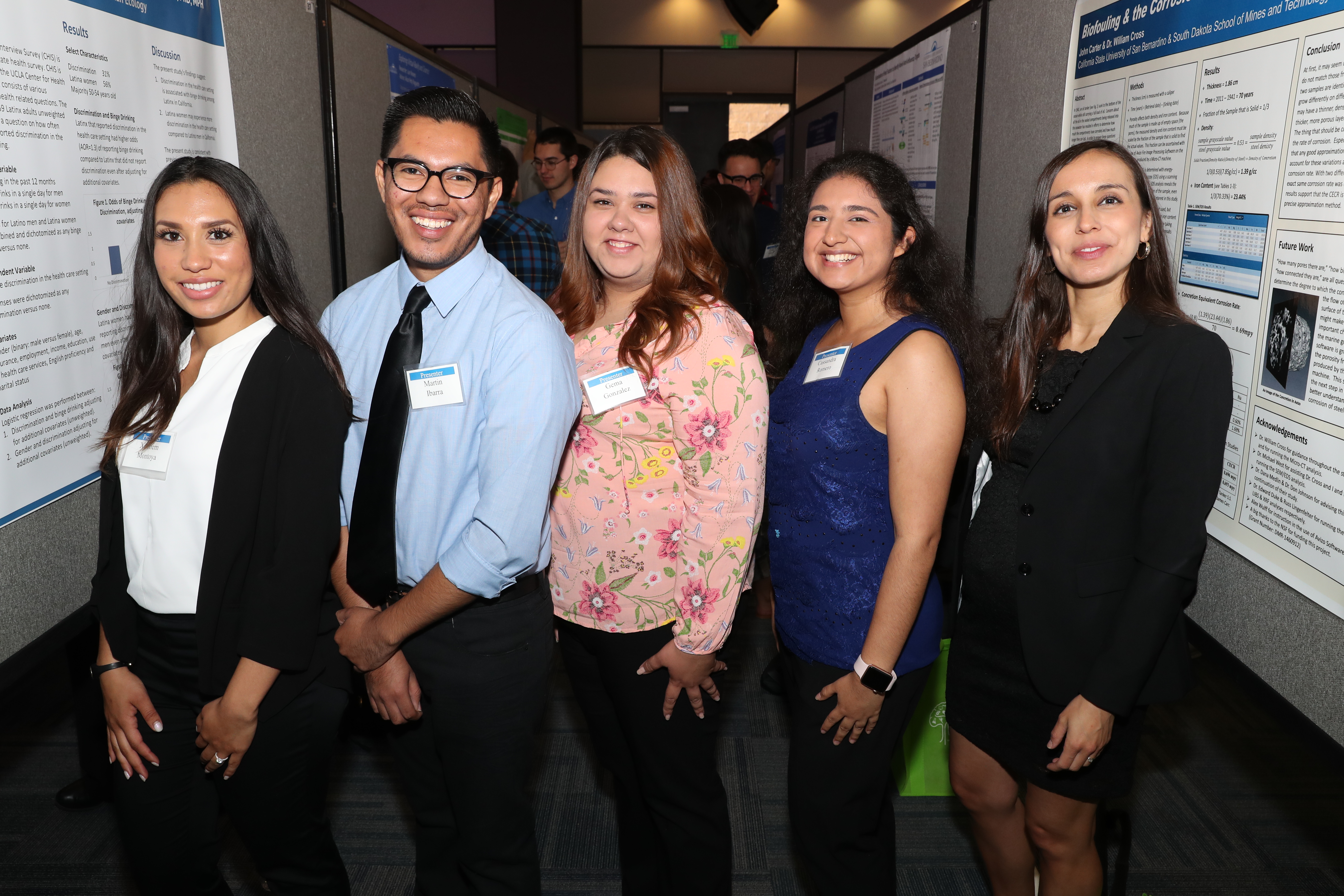 CSUSB Research Week is held to celebrate the research and scholarly achievements of faculty and students across campus in all disciplines.  All faculty, staff, and students are invited to learn about what research and creative activities are currently taking place on our beautiful campus.
---
Need Assistance? Email the virtual helpdesk at: MOTM.CSUSB@gmail.com
---
Monday, May 11th
Poster presentations will be available beginning May 11th - 14th. 
Get the Scoop: Getting Involved in Research
Time: 2 p.m. – 4:30 p.m.
Location: Online Zoom
The Coyote Scholars Club and the OSR presents "Get the Scoop", an introduction to research workshop and panel with the Coyote Research Ambassadors.
Tuesday, May 12th
Principal Investigator's Recognition
Time: 3 p.m. – 5 p.m.
Location: Register in advance for this event:
https://csusb.zoom.us/meeting/register/tJcvdu6grjkiGtM9znFyAcojhP9g9K3dLp-9
The Principal Investigators Recognition is held to honor faculty who have been engaged in extramural grant activities.
Keynote Speaker: Dr. Laura Newcomb, Department of Biology, CSUSB. 
Presentation Title: Pandemics: Past, Present, and Future
Wednesday, May 13th
Keynote Speaker: Dr. Jasmin Young, "She stood there by him with a gun": Mabel Williams and the Philosophy of Armed Resistance  
Time: 2 p.m. - 4 p.m. 
Location: Online Webinar
In this talk, Dr. Young uses the writings and activism of Mabel Williams, a southern activist from North Carolina, to discuss the philosophy of armed resistance. As an activist during the Civil Rights movement, Mabel Williams criticized the dominant ideology of the movement: nonviolence. She also practiced armed resistance when white vigilante violence and police repression threatened the lives of activists. This talk interrogates the gendering of armed resistance and reveals the complex set of struggles between Black men and women about Black self-defense. 
Download Flyer for Keynote Speaker: Dr. Jasming Young
Thursday, May 14th
Guest Speaker, Justin Birkhoff, "Cheetah and Humans Sharing a Landscape"
Time: 9 a.m. – 10 a.m.
Location: Online Webinar
As a Development Manager for the Cheetah Conservation Fund (CCF), Justin will speak about his efforts to combat the problems that afflict the human communities that live alongside cheetahs and threaten the cheetah as a species with extinction.
"Meeting of the Minds" Student Research Symposium
Time: 11 a.m. – 5:30 p.m.
Location(s): Attend Opening Ceremony
At the "Meeting of the Minds". CSUSB graduate and undergraduate students have the opportunity to showcase their research and creative activities to the campus and broader community.
 "Meeting of the Minds" is taking place virtually via a platform called Symposium, created by ForagerOne, a research management company sponsored by the Council of Undergraduate Research. Symposium is a virtual forum that will allow us to curate and share research and creative projects within the CSUSB community, as well as facilitate discussion among students and faculty. Presentations are shared privately with only registered individuals from CSUSB. 
You may access our virtual symposium by clicking the link below and select California State University, San Bernardino in the dropdown menu to easily view the content, as well as offer your feedback and insights. You will need to sign up using your institutional email.
Attend the Meeting of the Minds
Friday, May 15th
Recognition of Faculty Mentors and Student Researchers
Time: Noon – 2 p.m.
Location: Register for the Recognition of Faculty Mentors and Student Researchers
The luncheon is held to honor the faculty who mentors students and acknowledge the students for their achievements in research and creative activities.