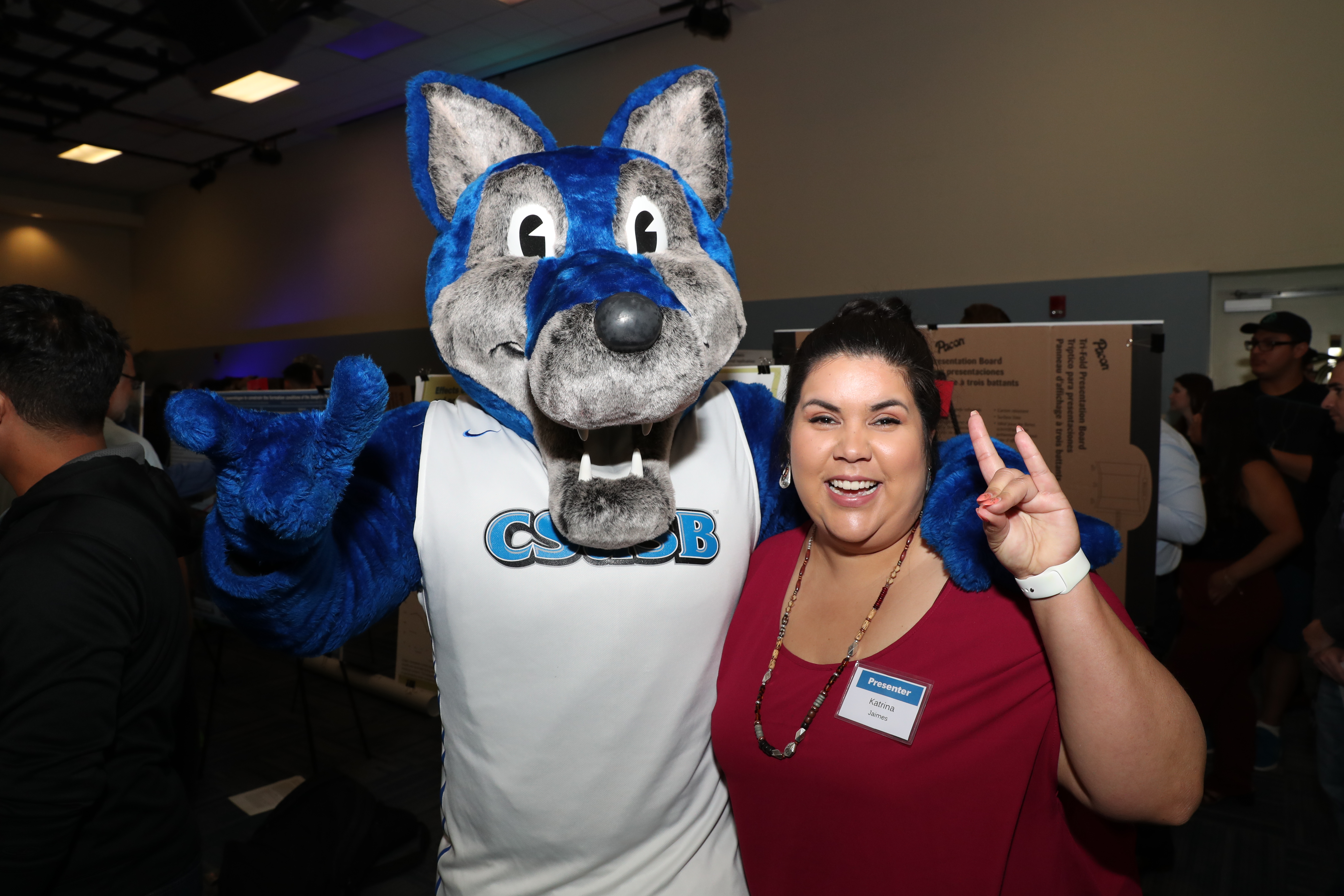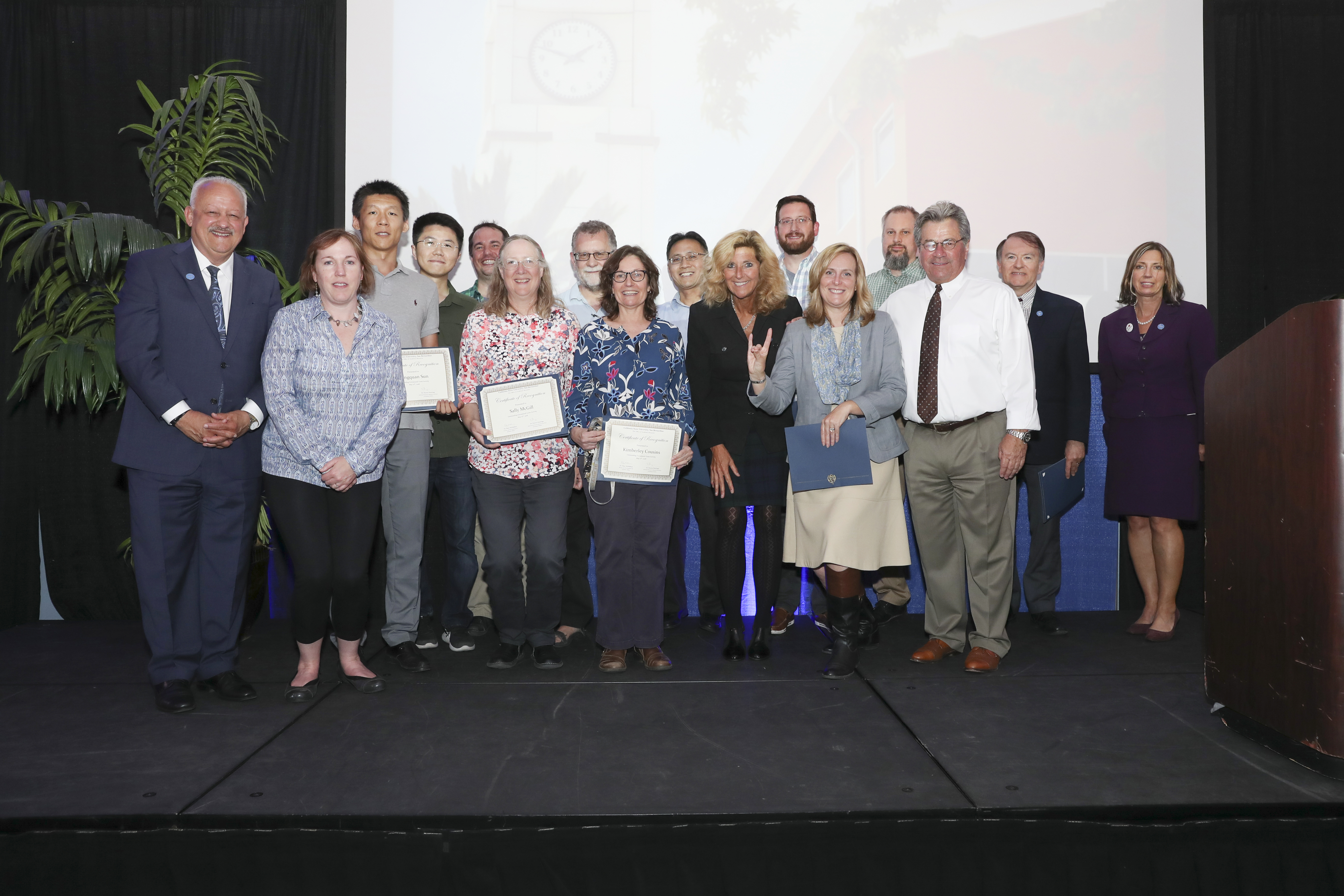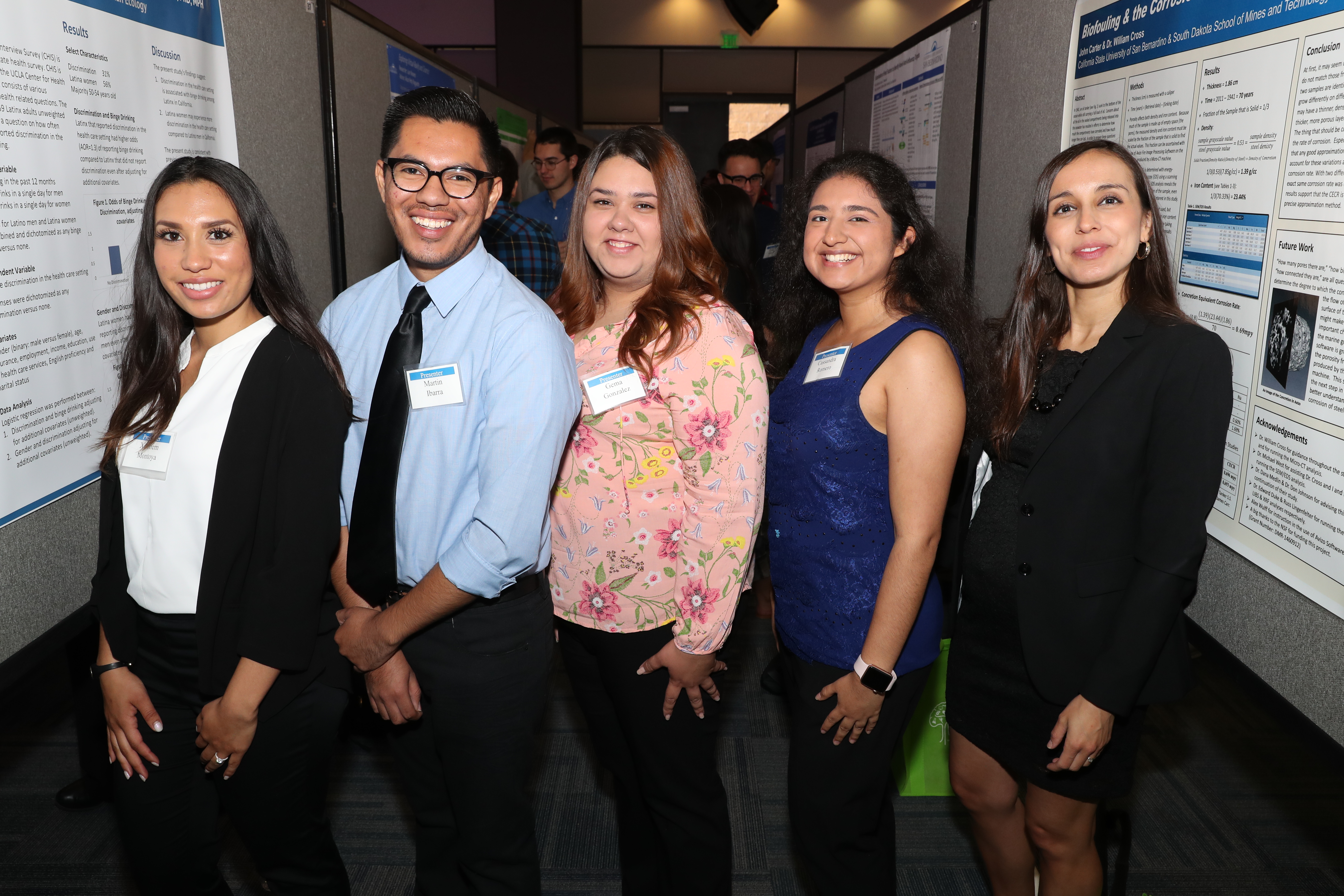 CSUSB Research Week is held to celebrate the research and scholarly achievements of faculty and students across campus in all disciplines.  All faculty, staff, and students are invited to learn about what research and creative activities are currently taking place on our beautiful campus.
Save the Dates: April 12-16th
Poster presentations will be available beginning April 12-16
---
Monday, April 12th
Get the Scoop: Getting Involved in Research Panel
Time: 10:00 a.m. - 11:00 a.m.
Location: Online Zoom
The Coyote Scholars Club is proud to host a panel of graduate and undergraduate students that are involved in research on campus to share their experiences and discuss how they got involved with research at CSUSB.
Faculty/Staff Book Launch
Time: 12:00 p.m. - 2:00 p.m.
Location: Online Zoom
The Office of Graduate Studies cordially invites you to the bi-annual Faculty & Staff Book Launch, to be held on April 12th, 2021. This event seeks to honor the texts put forth by the faculty and staff of our academic colleges.
For more information, please contact Megan Kinnally at megan.kinnally@csusb.edu
Tuesday, April 13th
Recognition of Principal Investigators 
Time: 4:00 p.m. – 5:00 p.m.
Location: Online Zoom
The Principal Investigator's Reception is held to honor faculty who have been engaged in extramural grant activities.
Keynote Speaker: Dr. Cynthia Crawford on "Age matters: Developmental Differences in Drug Responsivity"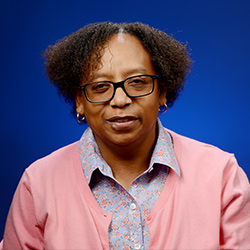 Dr. Cynthia Crawford's contributions as a professor of psychology and director of the Office of Research Development have enriched the CSU San Bernardino learning community and provided impactful opportunities for countless students. In her role as director, Crawford has helped advance the university's research and grant capacities with grant awards growing from $5.5 million in 1996-97 to $42 million in 2019-20. Dr. Crawford was recently awarded the 2021 Wang Family Excellence Award recipient: "Outstanding Faculty Innovator in Student Success", and has many other noteworthy accomplishments. She will serve as this year's Keynote Speaker during the annual Academic Research Week for the Recognition of Principal Investigators on April 13th.
Wednesday, April 14th
Keynote Speaker, Troy M. Williams "The Significance of Your Perspective"
Time: 2 p.m. - 3 p.m. 
Location: Online Webinar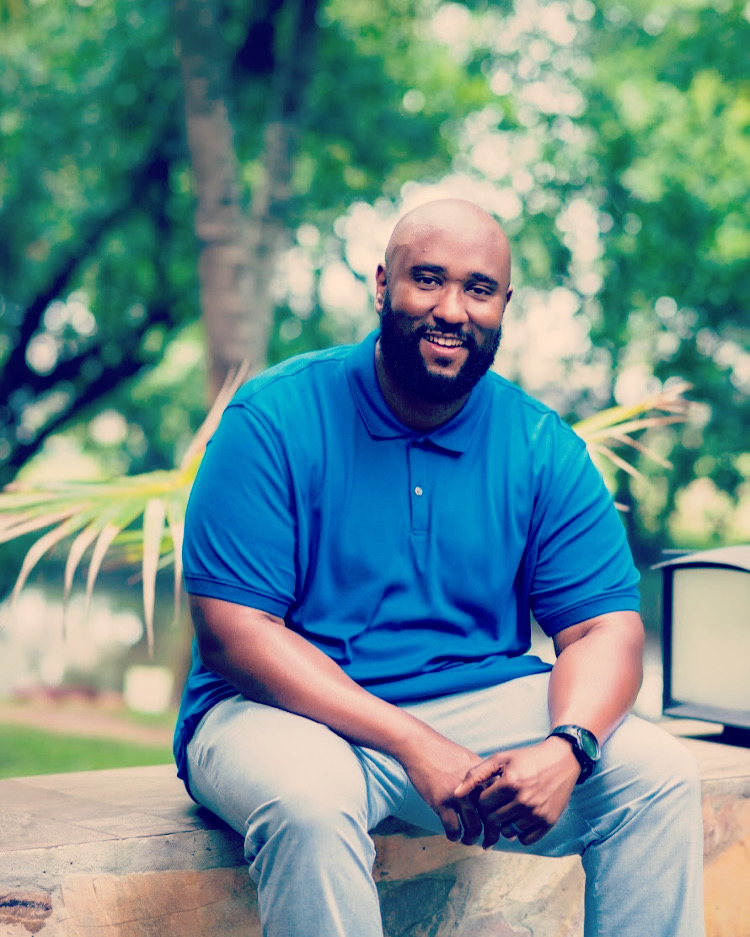 Troy M. Williams is a native of College Park, Georgia he brings a wealth of experience in entrepreneurship, community engagement, and higher education. His current research explores the human ecological conditions that influence the ways Black residents in Dane County experience the opioid crisis. More specifically, his work considers how increased access to Black public spaces, Black organizations, and Black information networks can be used to combat social barriers that have led to opioid misuse, treatment inequity, and Black criminalization.
For over ten years, Troy has collaborated with community organizations where he has had the opportunity to entertain, educate, and empower local community members on how they can address systemic issues that impact their daily lives. Since arriving at the University of Wisconsin-Madison where he has worked as a community-based program evaluator for the Population Health Institute, he has worked with multiple agencies which has included Wisconsin's Department of Health to address Black health disparities.
Thursday, April 15th
"Meeting of the Minds" Student Research Symposium: Opening Ceremony 
 Guest Speaker: Dr. Azizi Seixas, "Re-imagining Healthcare for All- Technology, Inequity, and the Healthcare Gap"
Time: 11:30 a.m. – 12:50 p.m.
Location(s): Online Webinar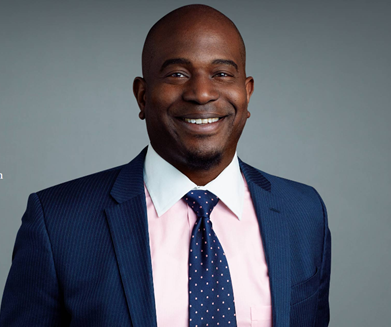 Dr. Azizi Seixas is an Assistant Professor at NYU Langone Health, in the Department of Population Health and Department of Psychiatry. Dr. Seixas' research broadly focuses on three areas: 1) multilevel determinants of sleep, brain and mental health, aging, and cardiovascular disease disparities, 2) long-term health consequences of cardiovascular disease (CVD) and mental health disparities, and 3) developing adaptive, group-tailored, and personalized behavior modification interventions, with the use of machine learning analytical tools and translational artificial intelligence, to improve health and well-being.
Dr. Seixas is recognized as one of the top 100 Inspiring Black Scientists in America by Cell Press. Dr. Seixas has over 100 high impact peer-reviewed publications, book chapters and conference presentations and his work appears in several media-outlets such as CBS, CNN, NBC, Associated Press, The Guardian, Huffington Post, and is the sleep expert for NBC Health News. He is currently the Chair for the American Academy of Sleep Medicine Young Investigator Research Forum, member of the Artificial Intelligence and Machine Learning sub-committee for the American Academy of Sleep Medicine, serves on the NCAA and Department of Defense Task Force on mental health, and the Director of Early Career Faculty Development for the Department of Population Health at NYU Langone Health.
Dr. Seixas is a prolific and well-sought-after speaker on a wide range of topics that include: the role of sleep on health and performance, how to improve sleep quality, personalizing one's lifestyle and health behaviors to achieve successful, fulfilling, and healthy lives, the use of technology (such as artificial intelligence, precision medicine, and machine learning) to improve health outcomes and health systems, social commentaries and solutions on how to improve healthcare, personalized and strategic career planning and development, and role of wrap-around mentorship in organizations and corporations for staff and executive development.
"Meeting of the Minds" Student Research Symposium: Student Presentations
Time: 1:00 p.m. – 5:30 p.m.
Location(s): Online 
At the "Meeting of the Minds". CSUSB graduate and undergraduate students have the opportunity to showcase their research and creative activities to the campus and broader community.
 "Meeting of the Minds" is taking place virtually via a platform called Symposium, created by ForagerOne, a research management company sponsored by the Council of Undergraduate Research. The symposium is a virtual forum that will allow us to curate and share research and creative projects within the CSUSB community, as well as facilitate discussion among students and faculty. Presentations are shared privately with only registered individuals from CSUSB. 
You may access our virtual symposium by clicking the link below and select California State University, San Bernardino in the dropdown menu to easily view the content, as well as offer your feedback and insights. You will need to sign up using your institutional email.
View Meeting of the Minds Program
Friday, April 16th
Recognition of Faculty Mentors and Student Researchers
Time: Noon – 2 p.m.
Location: Online webinar
The luncheon is held to honor the faculty who mentors students and acknowledge the students for their achievements in research and creative activities.
Need Assistance? Email the virtual helpdesk at: OSR@CSSUB.EDU with the subject "Support"