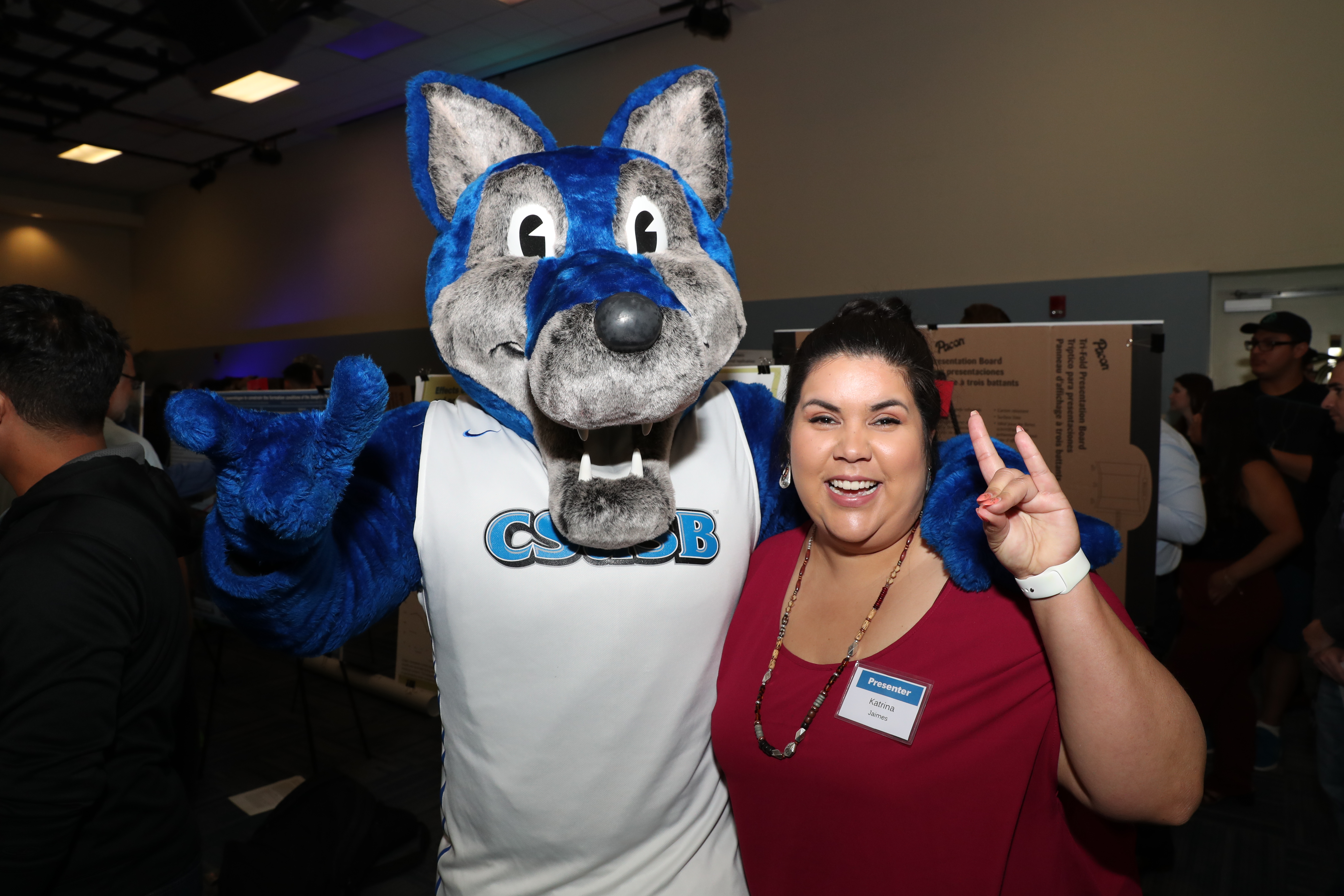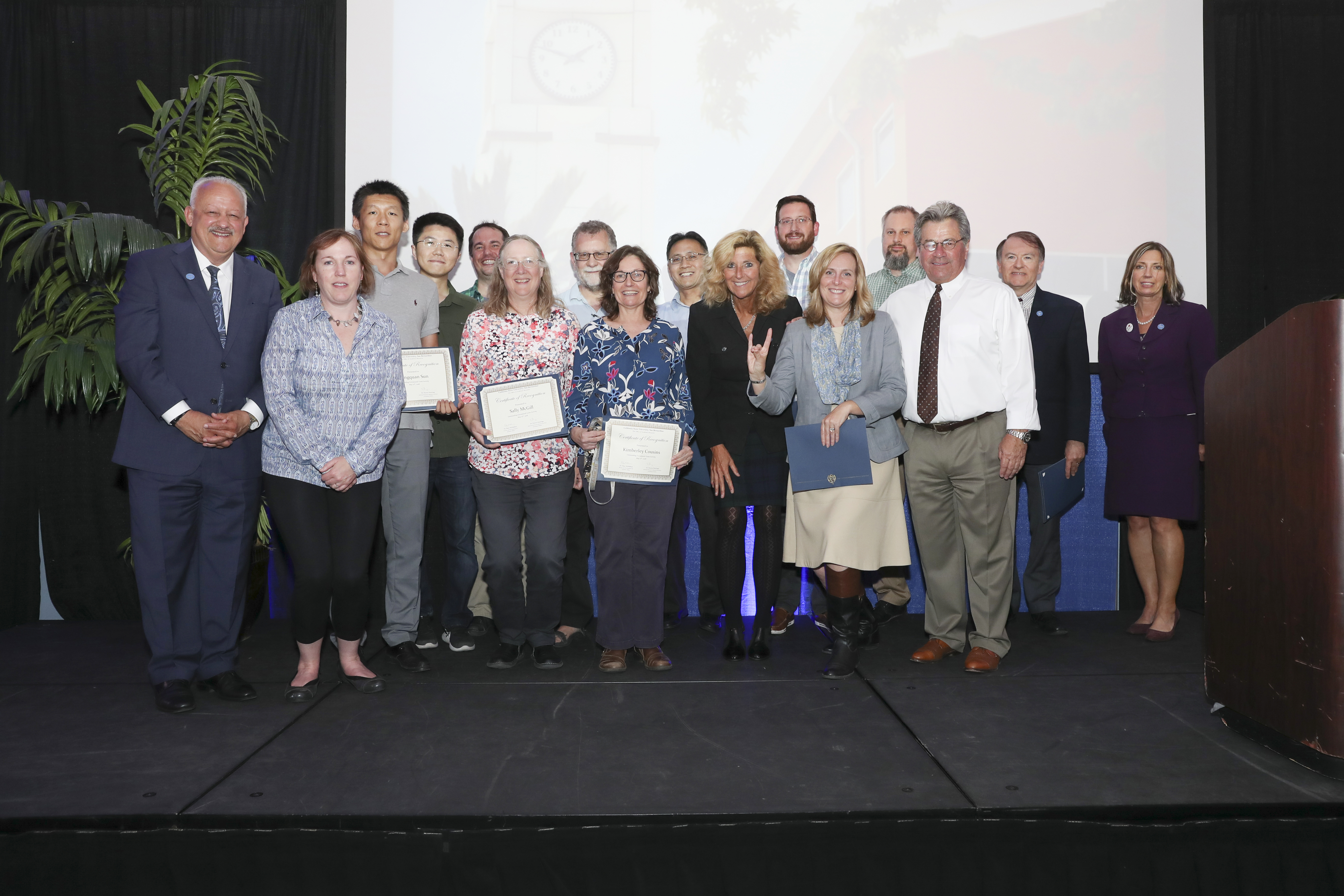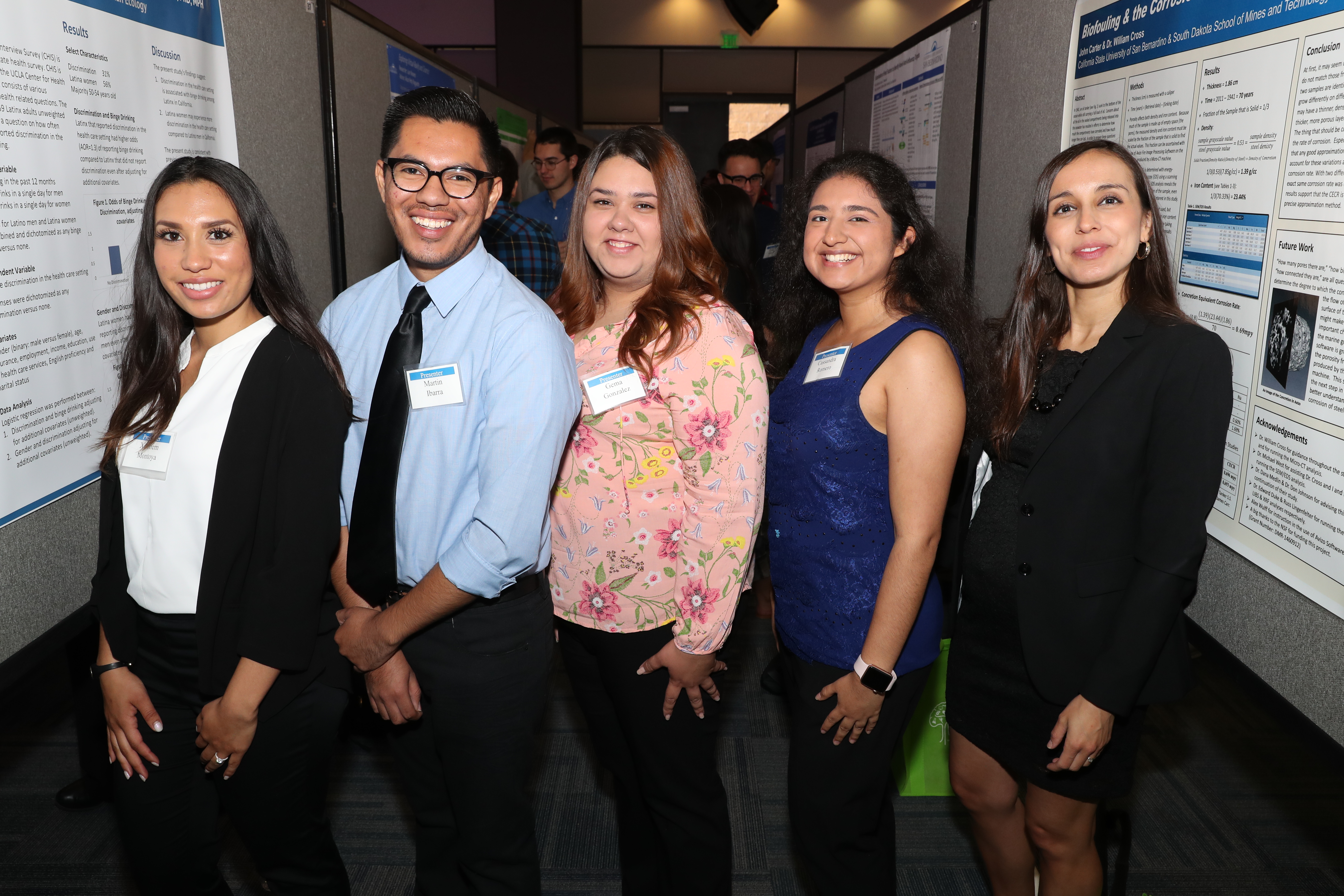 CSUSB Research Week is held to celebrate the research and scholarly achievements of faculty and students across campus in all disciplines.  All faculty, staff, and students are invited to learn about what research and creative activities are currently taking place on our beautiful campus.
Save the Dates: April 12-16th
Poster presentations will be available beginning April 12-16
---
Monday, April 12th
Get the Scoop: Getting Involved in Research Panel
Time: 10:00 a.m. - 11:00 a.m.
Location: Online Zoom
The Coyote Scholars Club is proud to host a panel of graduate and undergraduate students that are involved in research on campus to share their experiences and discuss how they got involved with research at CSUSB.
Faculty/Staff Book Launch
Time: 12:00 p.m. - 1:30 p.m.
Location: Online Zoom
The Office of Graduate Studies cordially invites you to the bi-annual Faculty & Staff Book Launch, to be held on April 12th, 2021. This event seeks to honor the texts put forth by the faculty and staff of our academic colleges.
Faculty/Staff interested in participating should Submit here.
For more information, please contact Megan Kinnally at megan.kinnally@csusb.edu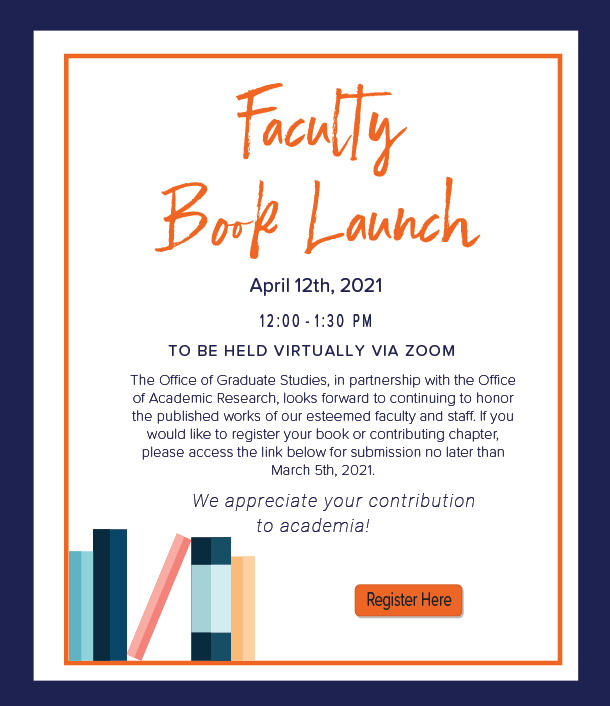 Tuesday, April 13th
Recognition of Principal Investigators 
Time: 4:00 p.m. – 5:00 p.m.
Location: Online Zoom
The Principal Investigator's Reception is held to honor faculty who have been engaged in extramural grant activities.
Wednesday, April 14th
Keynote Speaker - To Be Announced
Time: 2 p.m. - 4 p.m. 
Location: Online Webinar
RSVP to Attend: Keynote Speaker Event
Thursday, April 15th
"Meeting of the Minds" Student Research Symposium
Time: 11 a.m. – 5:30 p.m.
Location(s): Online 
At the "Meeting of the Minds". CSUSB graduate and undergraduate students have the opportunity to showcase their research and creative activities to the campus and broader community.
 "Meeting of the Minds" is taking place virtually via a platform called Symposium, created by ForagerOne, a research management company sponsored by the Council of Undergraduate Research. The symposium is a virtual forum that will allow us to curate and share research and creative projects within the CSUSB community, as well as facilitate discussion among students and faculty. Presentations are shared privately with only registered individuals from CSUSB. 
You may access our virtual symposium by clicking the link below and select California State University, San Bernardino in the dropdown menu to easily view the content, as well as offer your feedback and insights. You will need to sign up using your institutional email.
Guest Speaker - To Be Announced
Time: 12 p.m. – 12:50 p.m.
Location(s): Online Webinar
RSVP to Attend: Guest Speaker Event
Friday, April 16th
Recognition of Faculty Mentors and Student Researchers
Time: Noon – 2 p.m.
Location: Online webinar
The luncheon is held to honor the faculty who mentors students and acknowledge the students for their achievements in research and creative activities.
RSVP to Attend: Recognition Event
Need Assistance? Email the virtual helpdesk at: MOTM.CSUSB@gmail.com