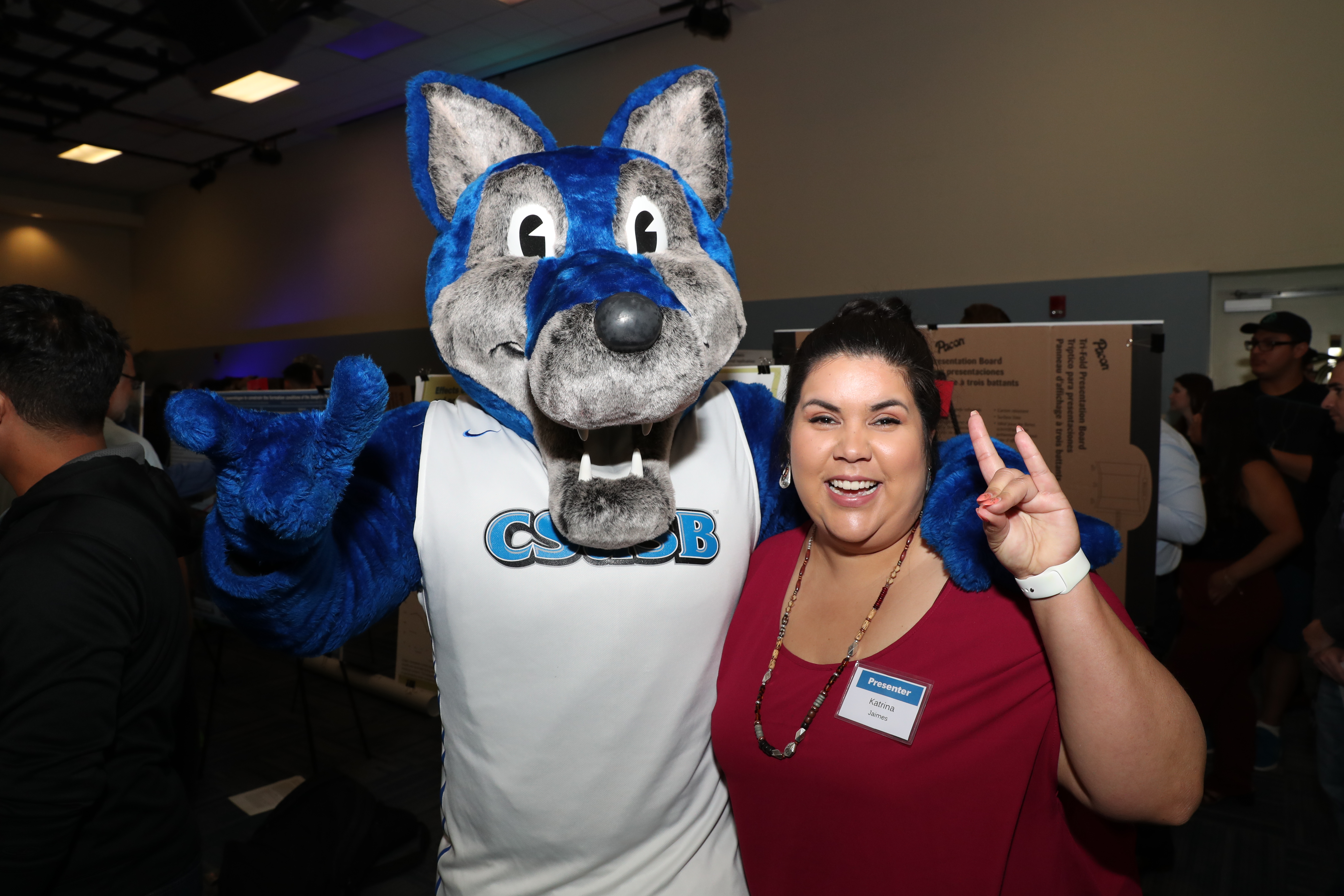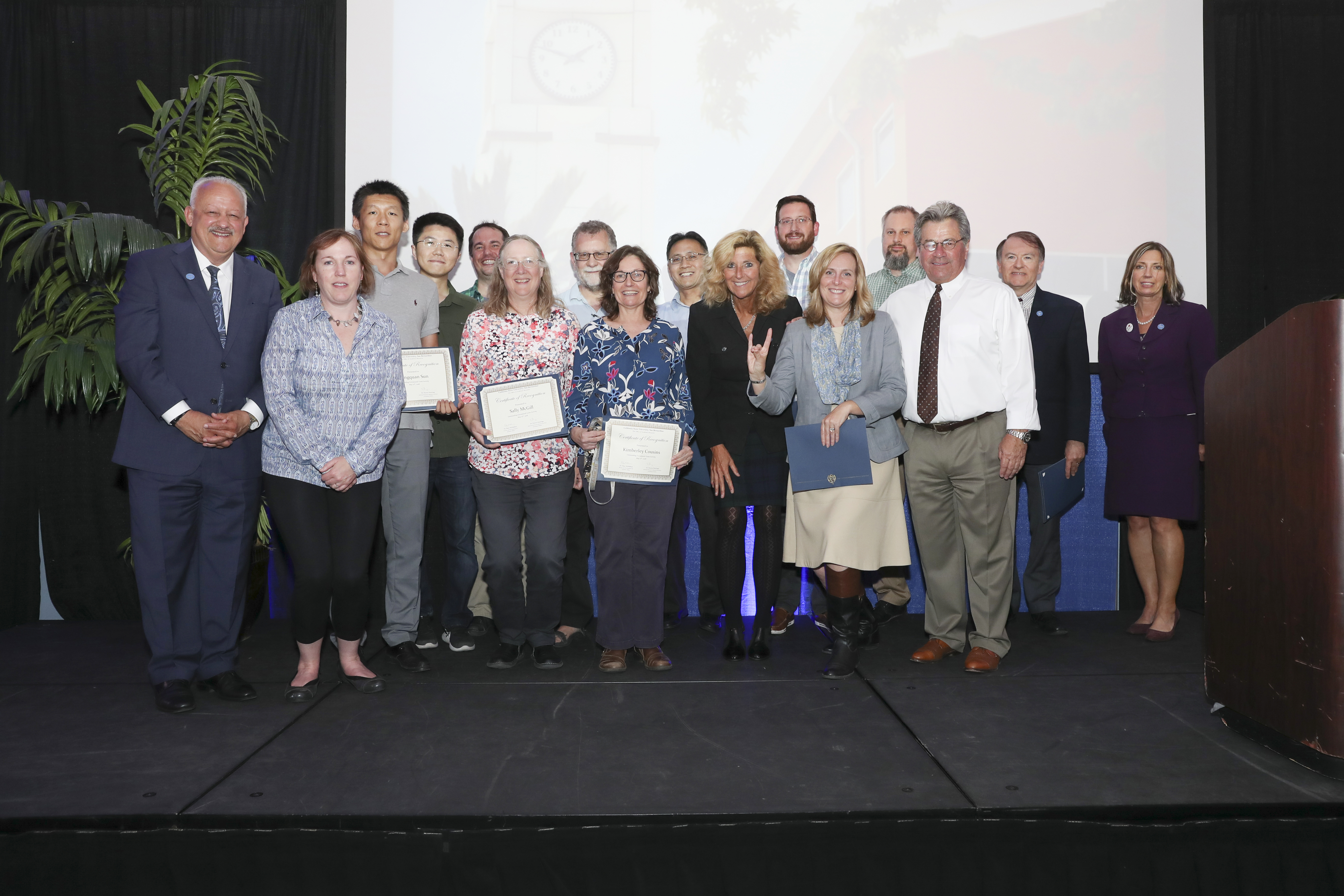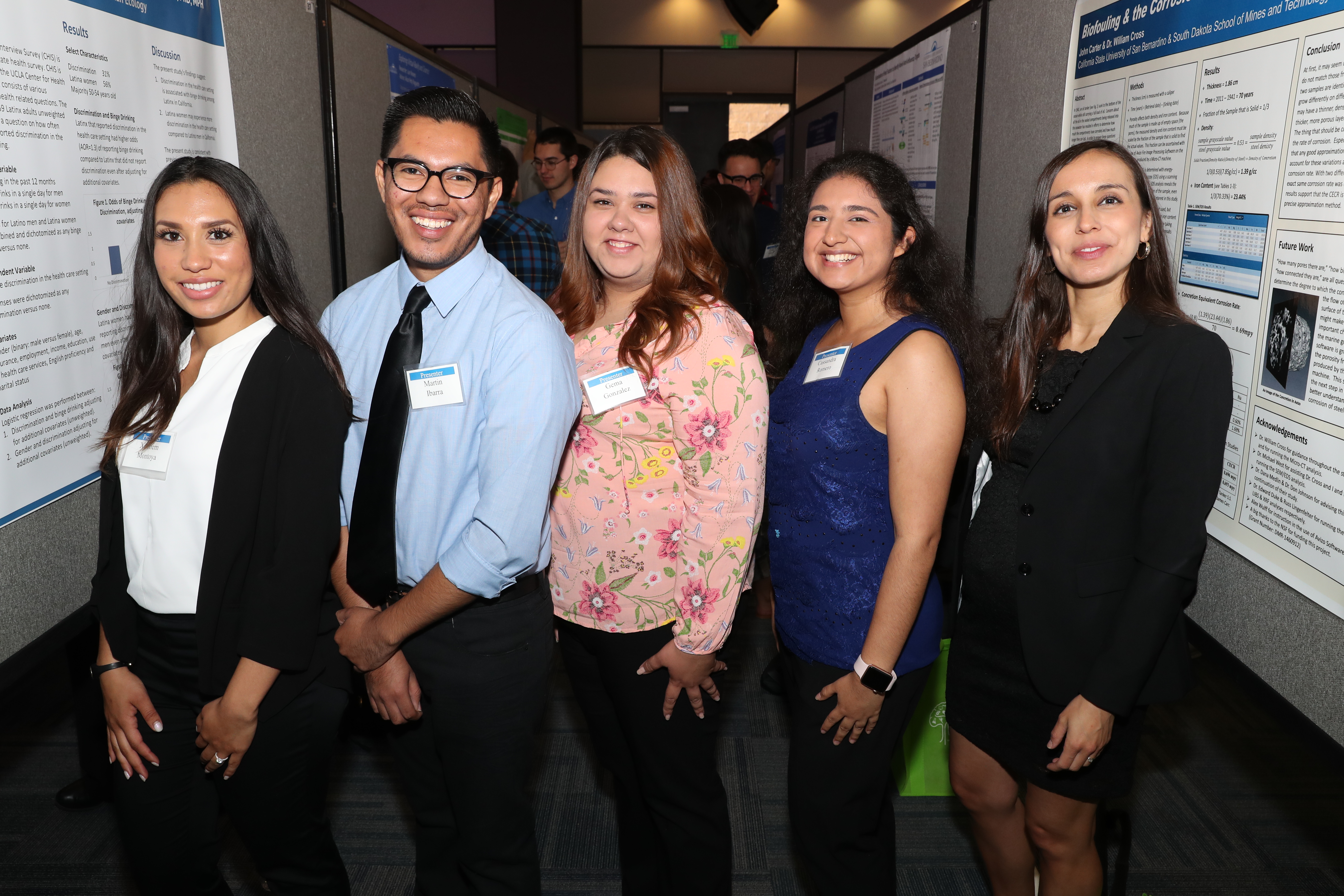 RESEARCH WEEK APRIL 10th - APRIL 14th, 2023
Presented by the Office of Student Research in Collaboration with Academic Research & Graduate Studies
CSUSB's Research Week is held to celebrate the research and scholarly achievements of faculty and students across campus in all disciplines.  All faculty, staff, and students are invited to participate in the event as student presenters and faculty moderators and judges, and to learn about what research and creative activities are currently taking place on our beautiful campus. This year's Research Week includes various events that are both in-person and online. For the schedule of events, please see below.
---
Schedule of Events
Monday, April 10th 
Grad Slam
Time: 5:00pm - 7:00pm
Location: SMSU - South Theatre
Description: Join the Office of Graduate Studies for our university-wide Grad Slam! Watch as our students present their timely, and provoking graduate work. The catch? They have to do it in three minutes or less to a non-expert audience and a panel of community judges. The winners will be awarded prize money and move on to the CSU-side competition! 
Faculty / Student Research Mixer
Time: 7:00 pm - 8:30
CSUSB Faculty, students, and alumni are invited for a night of food, games and music as we come together to celebrate the annual Research Week.
Location: TBA
---
Tuesday, April 11th
Principal Investigator's Reception
Time: 4:00 pm - 6:00 pm
Location: SMSU San Manuel South (106 A&B)
Reaching New Heights - Principal Investigator's Reception
Description: The Principal Investigator's Reception is held to honor faculty and Project Directors engaged in extramural grant activities.
---
Wednesday, April 12th 
Faculty Book Launch 
Time: 10:00 am - 11:30 am
Location: PL-4005
Description: The Faculty/Staff Book Launch is a biennial event honoring our faculty and staff authors who have published an academic text in the last two years. Join the Office of Graduate Studies as we highlight the literary publications of our talented and hardworking faculty!
Keynote Speaker (TBA)
Time: 12:00 pm - 1:30 pm
Location: Virtual
---
Thursday, April 13th
12th annual "Meeting of the Minds" Student Research Symposium
Time: 11:00 am - 6:00 pm
Location: Virtual & SMSU North Conference Center, Halls: A, B, C, D, E
Description: Celebrating the achievements of our students, "Meeting of the Minds" is a one-day event recognizing the outstanding scholarly and creative accomplishments of CSUSB graduate and undergraduate students. Join in on an opportunity to view  their research and creative activities to the entire CSUSB campus and the broader community.
Guest Speaker, TBA
Time: 1:00 pm - 2:00 pm
Location: Virtual
Description: Pending
---
Friday, April 14th
Recognition of Faculty Mentors and Student Researchers Luncheon
Time: 12:00 pm - 2:00 pm
Location: SMSU North Amphitheater
Description: This luncheon is held to honor the faculty who mentor students and acknowledge the students for their achievements in research and creative activities.