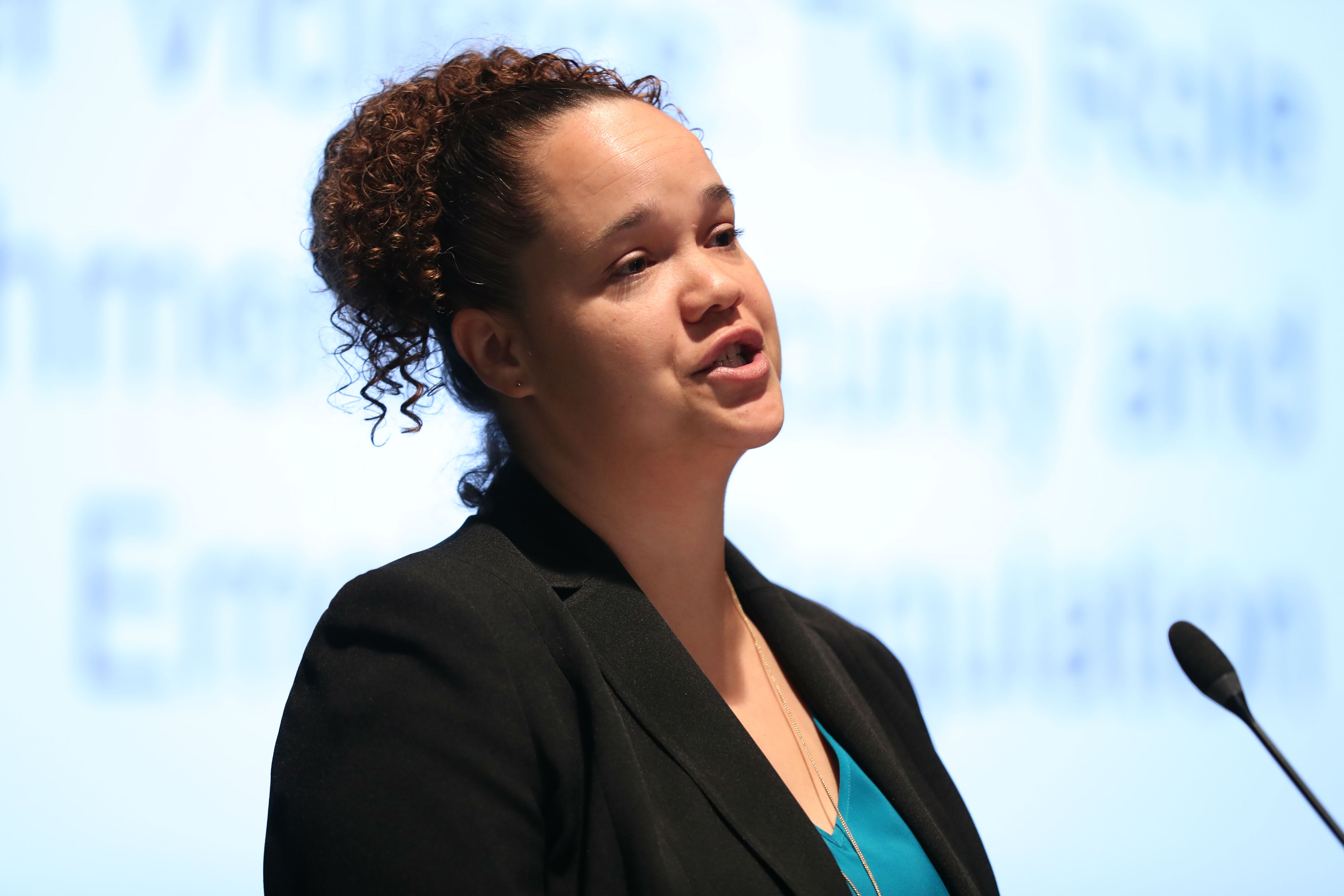 The annual Outstanding Student Researcher Award was created in 2013 in connection with the annual "Meeting of the Minds" Student Research Symposium. The award is designed to acknowledge one graduate and undergraduate student who has demonstrated exemplary scholastic work in both their academics and research within any field. 
 
Award Details 
The Outstanding Student Researcher Awardees are selected on the basis of their research or creative activities (e.g., paper, equivalent presentation, exhibit, etc.), letter of recommendation, academic achievement, and participation in extracurricular activities. Awardees will receive funds in coyote cash and will present their research during the "Meeting of the Minds". Students are not permitted to self-nominate and must request support from their faculty mentor. 
 
Eligibility 
The student must have been enrolled in an undergraduate or graduate program during the current academic year.
The research or creative activities must be conducted by the student.
The student must have a GPA of a 3.5 or higher
The student must have participated in extracurricular activities outside of the classroom.
The student must be nominated by a faculty member. 
Submission Guidelines
The application process includes three parts: 1) faculty nomination 2) nominee documentation and 3) committee decision. Nominations must be submitted here. 
The application consists of general questions about the nominator and nominee.  However, the nomination statement should consist of the following: 
How long have you known the nominee and in what capacity?
What has the student accomplished within the area of research and creative activities?
What are the student's short and long-term academic/career goals?
Describe the student's involvement in extracurricular activities on campus or within the community.
Tell us why you believe your mentee deserves this award over other candidates.
Nominations Opens: February 14th, 2022
Nominations Closes: March 14th, 2022


Congratulations to the 2020 - 2021 Outstanding Student Research & Creatives Activities Awardees
Outstanding Graduate Student Awardee
Miles Valencia, Biology
Faculty Mentor: Dr. Angela Horner
Outstanding Undergraduate Student Awardee
Milli Patel, Supply Chain & Transportation Management
Faculty Mentor: Dr. Nasrin Mohabbati