Register for a Virtual Campus Tour
The Campus Tours and Visitor Center always wants to provide an experience customized to you. Our virtual experiences will connect you with the information you want and the friendly student staff members who want to help you find your place at CSUSB.
The easiest way to envision yourself on campus is to take a virtual campus tour. Tours are led by two Coyote Ambassadors who will show you the physical campus and more importantly, give you an inside look at life as a Coyote--all from the convenience of your phone, tablet, or computer.
Calendar Instructions
When picking a day from our calendar, please follow these steps:
Step 1: Look for a "Virtual Campus Tour" service.
Step 2: Choose a date and time.
Step 3: In the pop-up window select "Register as Guest."
Step 4: Fill out the "Campus Tour Registration" form.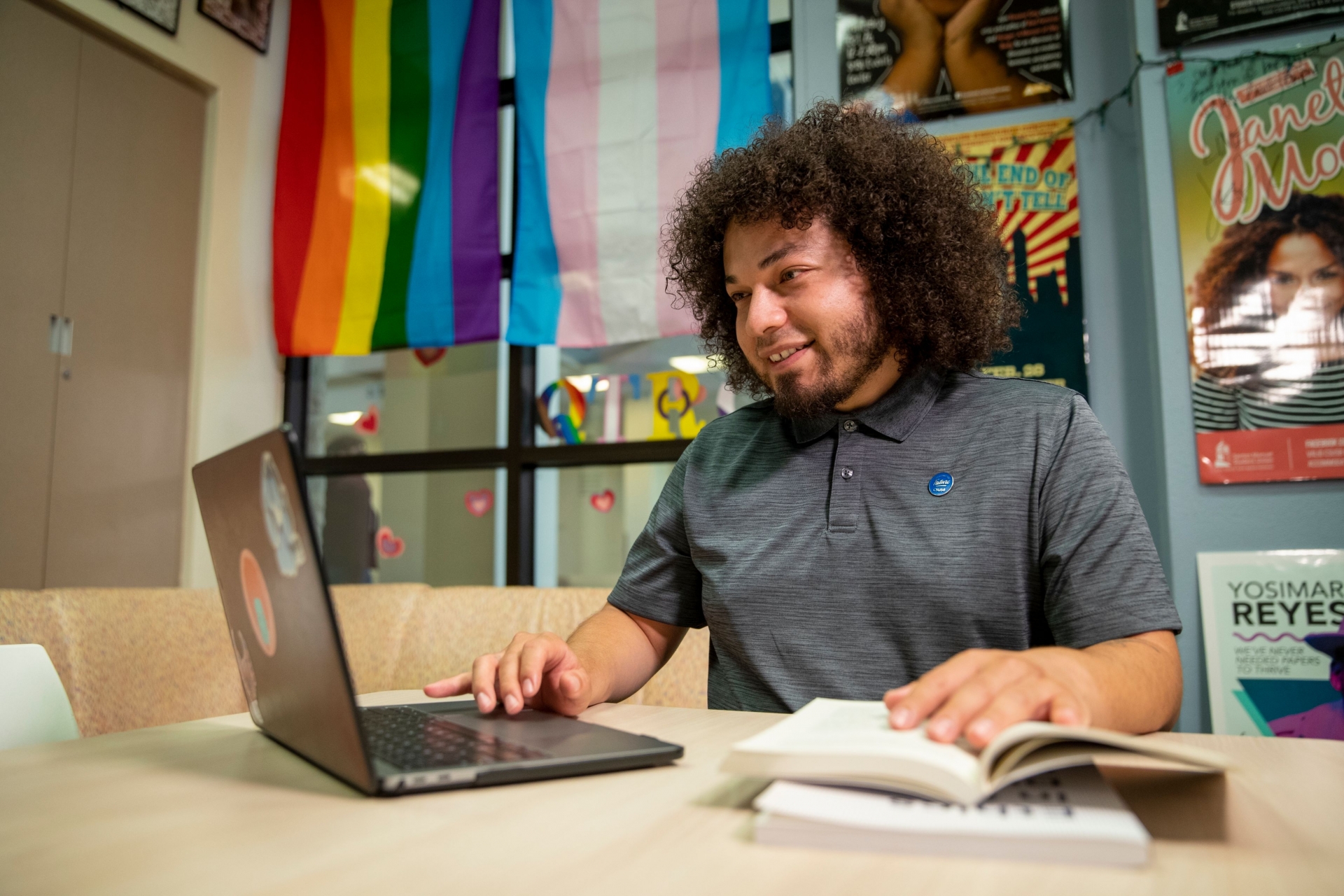 Virtual Campus Tour Schedule
Monday: 2:00 p.m. - 3:30 p.m. 
Tuesday: 2:00 p.m. - 3:30 p.m. 
Wednesday: 2:00 p.m. - 3:30 p.m. 
Thursday: 2:00 p.m. - 3:30 p.m.