The mission of the Instructional Design and Technology (old: Instructional Technology) Program is to prepare professionals to improve their learning and performance applying a systemic and systematic instructional design process with the effective use of technology. The program values life-long, independent, and collaborative learning that fosters leadership for change.

The Instructional Design and Technology (ETEC) program at CSUSB prepares students to improve their creation and use of instructional media in their teaching practice or to take their place in any number of careers. The Instructional Design and Technology program offers one master's degree (Master of Arts in Instructional Design and Technology) and two certificates (Educational Technology, e-Learning Certificates). Students will have the choice of face-to-face, hybrid, or fully online courses, allowing each person to choose a course delivery format that best fits their situation.

Contact Dr. Eun-Ok Baek at ebaek@csusb.edu (909) 537-5454
Video Storytelling, Enhancing Your Creative Vision of Teaching and Learning: Instructional Design and Technology Opportunities at CSUSB(Produced by Andrew, Sara, Seik)
Katie Godfrey 
Instructional Designer at ATI in CSUSB ​
'If you are looking for a good program that gives you a lot of individual attention for a great price, CSUSB IT program is definitely, is definitely a good choice!'

For more Testimonial videos from the IT Alumni, go to the IT Community Page.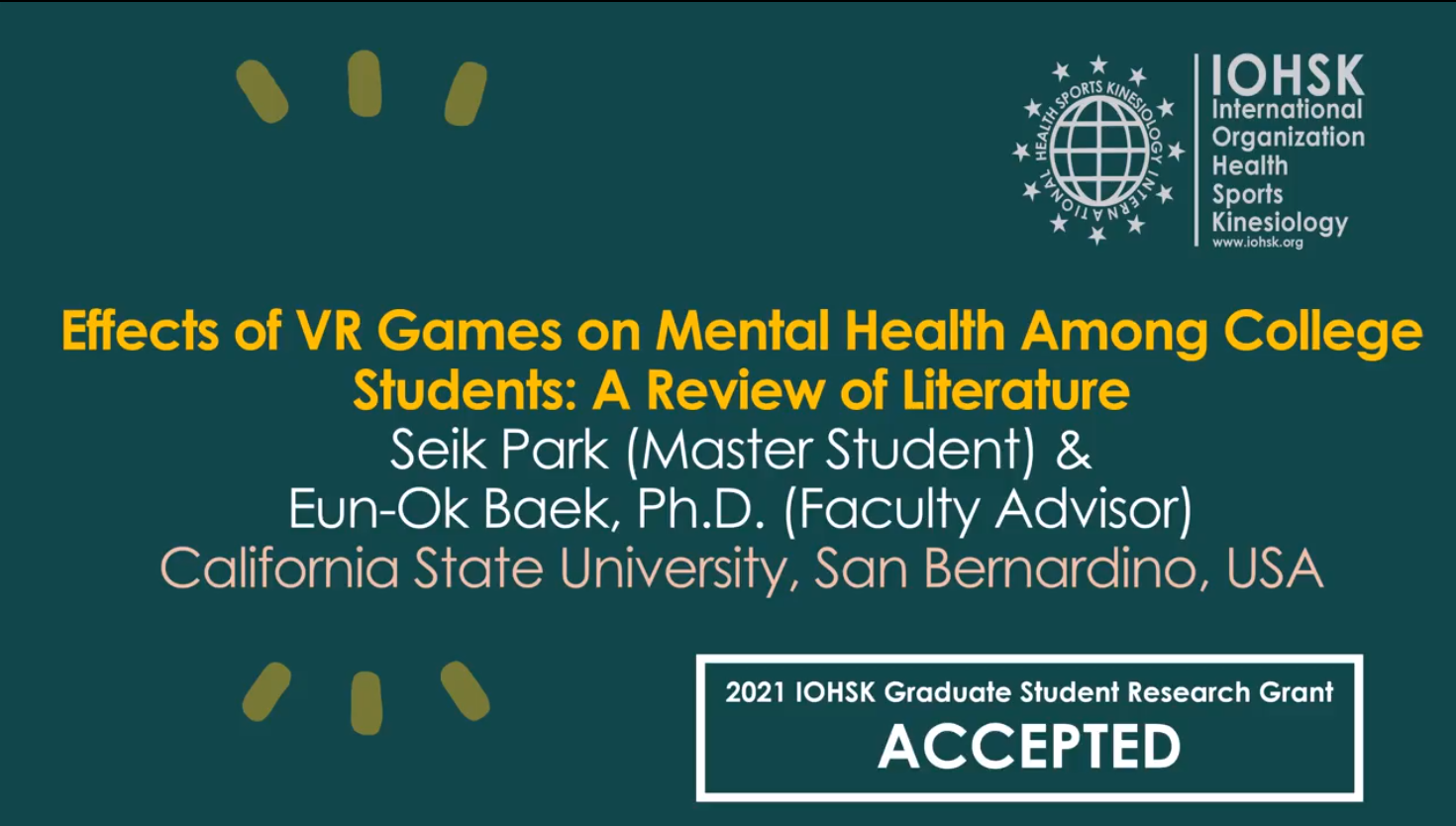 Congratulations!
Seik Park has accepted the 2021 IOHSK Graduate student Research Grant.
Faculty Mentor: Dr. Eun-Ok Baek
Presentation title: 'Effects of VR Games on Mental Health Among College Students: A Review of Literature'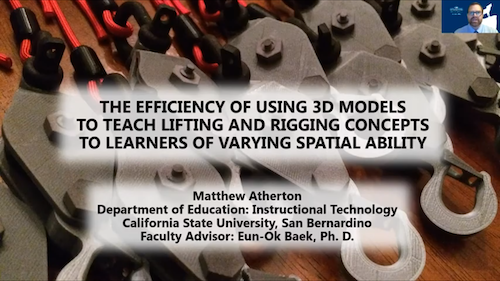 Congratulations!
Matthew Atherton has presented his research project at the CSU Student Research Competition via Zoom on April 26, 2020. 
Faculty Advisor: Eun-Ok Baek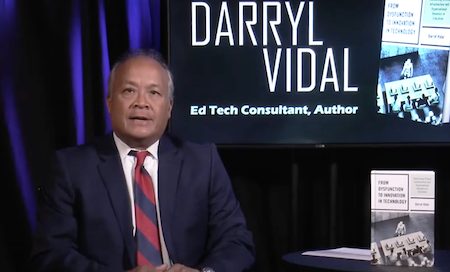 ---
Darryl Vidal (Class of 2017) has published a book entitled "From Dysfunction to Innovation in Technology" in 2020.
EIN Presswire News article: About the book and videos: Video Series on Distance Learning and COVID-19 Impacts on School Districts
Book: From Dysfunction to Innovation in Technology: Overcoming Critical Infrastructure and Organizational Dynamics in Education Paperback –  Available on Amazon.Com
YouTube Video: From Dysfunction to Innovation - Part 1