*** Important Announcement ***
As a result of unforeseen changes to our community and our world, we will be adjusting some of our fall 2020 admissions. This includes the program at the Palm Desert Campus and the undergraduate minor in Counseling and Social Change. Unfortunately, both programs are on hold for the time being. We hope to have both programs started for fall 2021.
We trust and hope that these are short term measures and we will be in a position to share better news soon.
Welcome to the Masters of Science Degree in Counseling Program!
We are happy you are interested in considering a graduate degree in counseling. We offer a robust and exciting curriculum, to prepare students for a rewarding career in counseling in a variety of settings. As we move our program to a semester system, we are expanding the options for the degree to better meet a variety of interests! Students can be granted a masters degree concentrating in school counseling, which includes a PPS credential. Or, students can receive a masters degree concentrating in professional counseling, which meets the criteria for people interested in being certified as a Licensed Clinical Professional Counselor (LPCC). Most students entering our program elect to combine these two concentrations to meet qualifications to earn both their PPS and LPCC, opening to many exciting job possibilities. 
Many of our graduates work in  K–12 schools or community colleges as professional counselors. Additionally, our graduates work in a variety of settings providing counseling and leadership in public and private sectors in hospitals, counseling clinics, criminal justice & probation, higher education, and private counseling. Graduates also can continue on to pursue licensure as a Licensed Professional Clinical Counselor or seek a PhD.
Students are often drawn to our program for a variety of reasons. Noteworthy is our programs teaching philosophy, which is committed to serving our local communities and the unique challenges faced. This includes preparing students to understand the complexities of racism, gendered biases, and the effects of poverty as students enter a counseling and service-driven profession. MS coursework blends the theoretical with practice using narrative and postmodern frameworks to prepare graduates to address a variety of issues. 
We hope you will attend an information session to learn more about the exciting opportunities our program offers!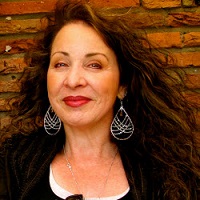 Dr. Lorraine Hedtke MSW, ACSW, PhD
Professor & Program Coordinator, Masters in Counseling 
Department of Special Education, Rehabilitation & Counseling
California State University San Bernardino
5500 University Parkway
San Bernardino, CA 92407
(909) 537 - 7640
lhedtke@csusb.edu
Deadline for applications:
All applications for Fall 2022 must be submitted by February 24, 2022 at 4:00 p.m.
To apply to the program, prospective students must attend an information session. Sessions will be held as follows:
The Counseling Program is accredited by: