The Future of Teaching is in Your Hands!
At Cal State San Bernardino, we are inspired to solve some of the world's toughest challenges by eliciting the best from every student. 
Thanks to the assistance and generosity of our many educational partners, we are making a difference. We invite you to see how, by joining us in our annual Celebration of Teaching at CSUSB, where we define the future for our students. During the Celebration of Teaching Event, local district representatives will share information on job prospects and the increasingly attractive compensation packages many of them now offer to newly hired teachers. This will also be a great opportunity to network with other students, faculty, and staff as well as current teachers, counselors and administrators from local school districts as you explore the possibility of teaching. Raffle prizes will be awarded. The event is a partnership between the CSUSB College of Education and College of Natural Sciences, and is supported, in part, by a Department of Education Advising 4 Undergraduate Success (A4US) grant.
What You Will Learn
Take a deeper look at these exciting topics. 
Rewards of Teaching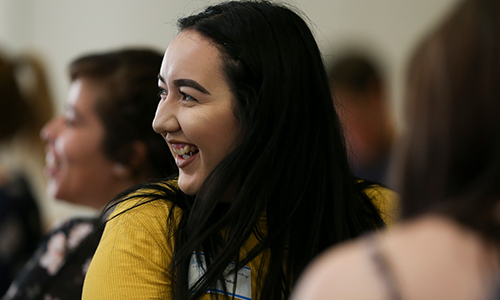 You will hear from CSUSB alumni who have postively impacted k-12 and higher education school across the counties as educators, leaders, and administrators.
Learn From Educators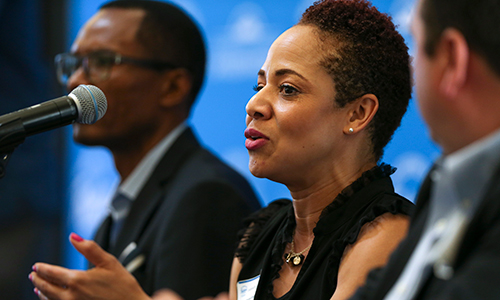 Educators from local districts will tell you about their job prospects and the compensation packages offered to newly hired teachers.
Financial Aid Options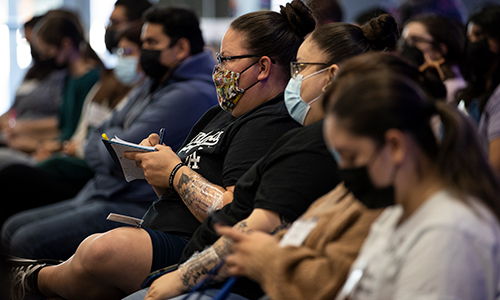 Cal State San Bernardino campus representatives will be available with important information about the financial aid options available to credential students.
Build Your Network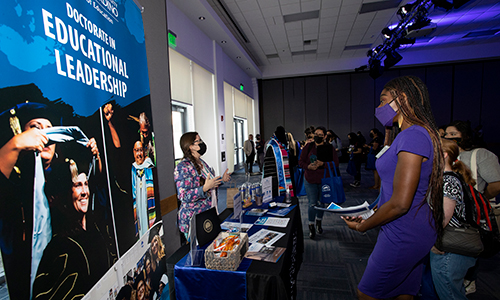 A great opportunity to network with other students, faculty, and staff as well as current teachers, counselors, and administrators from local school districts.
Registration is FREE and Easy!
This event is co-sponsored by the WRW College of Education and the College of Natural Sciences and is intended to provide information and inspiration to students about the benefits of a professional career in the field of K-12 education.
Join Us Thursday, April 20th 2023 | 4:00 PM - 6:00 PM
Meet the Speakers   
The next generation of highly qualified teachers are not hard to find. They are here, our diverse CSUSB students from all walks of life who are highly capable and driven to pursue excellence and share their passion for learning. With encouragement and support from our trained staff, advisors, faculty, and administrators, we can help these students develop a love of learning into a love of teaching and pursue the honorable and rewarding teaching professions. The need for teachers—especially those from underrepresented and minority backgrounds—has never been greater. To that end, we are pleased our Celebration of Teaching event can play a robust role in uplifting and assisting the next generation of educators forward, toward a brighter, diverse future.
Celebration of Teaching Sponsors