Pfau Library's Innovation Studio now accepting appointments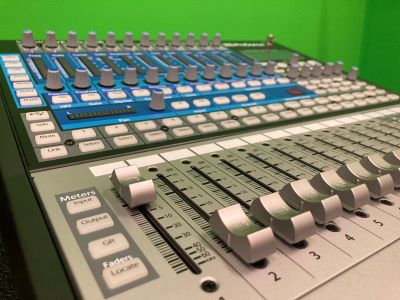 About the Innovation Studio 
CSUSB Libraries' Innovation Studio is a multimedia production space open by appointment to all students at California State University, San Bernardino. 
In the Innovation Studio, you can learn podcasting, sound and video editing, using industry-standard equipment in an inviting, accessible environment. 
The Studio is physically located in PL-416 and staffed with friendly and knowledgeable student assistants. It was established in 2021 with funding from the Vital Technology Initiative.