Visit the Innovation Lab weekdays from 12 pm - 5 pm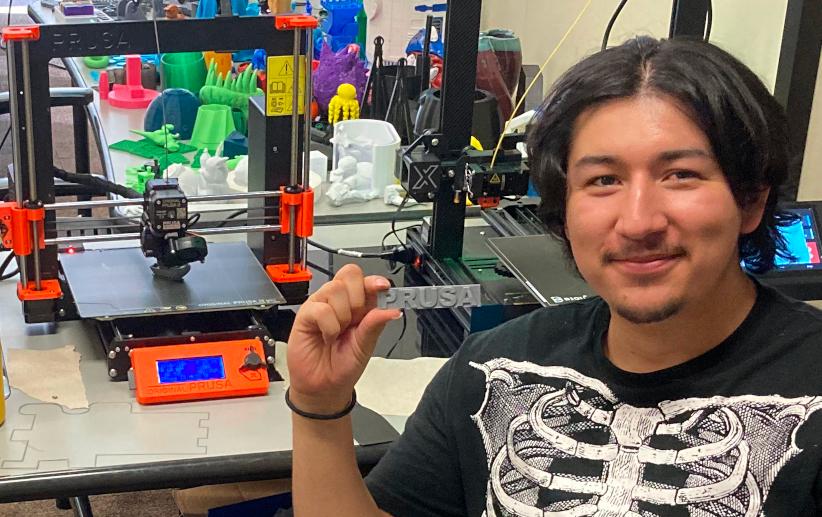 About the Innovation Lab
CSUSB Libraries' Innovation Lab is an open laboratory for students at California State University, San Bernardino. 
In the Innovation Lab, you can learn about new technologies, such as 3D printing, 3D scanning and modeling, and electronics, through experimentation and play. 
The Lab is physically located in PL-1003 and staffed with friendly and knowledgeable student assistants. It was founded in 2015 with funding from the Vital Technology Initiative.
Current CSUSB students may submit 3D print requests from a workstation in the Innovation Lab or through this online form: