Mission Statement
The John M. Pfau Library provides access to a breadth of knowledge, information services, and venues to enrich scholarship and people's lives, while supporting life-long information literacy, critical thinking, and societal engagement.
Vision Statement
The John M. Pfau Library will engage, inspire, and partner with our community. We will be recognized as:
an open and dynamic learning, instruction, and study environment, both physical and virtual;
the preferred gateway to knowledge resources, collections, and technology;
the campus advocates and specialists for information literacy and knowledge preservation and conservation;
providers of swift access to acquired and requested materials;
a creative space and purveyor of scholarship produced by and for the University; and
We strive to be innovative, flexible, and responsive to the needs of our users; we will strive constantly to improve service; and we will assess the quality, relevancy, and usability of all that we do and spaces we maintain.
History of the Pfau Library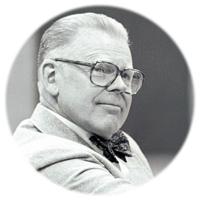 Who is John M. Pfau?
John Martin Pfau was born on April 28, 1918 at Gakovo, in present day Croatia. He came to the United States at an early age and obtained an A.B. (1947), A.M. (1948), and Ph.D. (1951) in American History from the University of Chicago. In 1951, he accepted a position as Associate Professor of History at Northeastern Illinois State College. Eight years later, he became Chair of the Department of Social Sciences and Professor of History at Chico State College, before moving to Sonoma State College in 1961. On October 1, 1962, he accepted a position as founding president of California State College, San Bernardino, serving in that capacity until his retirement in July of 1982. During his almost twenty years at CSUSB, Dr. Pfau presided over the official opening of the campus in 1965, and saw the school expand from a few hundred students to over 4,000 by the early 1980s. His wife, Antreen Pfau, died in 2011. Dr. Pfau died in 2012.
History of the John M. Pfau Library
The Pfau Library traces its history back to April 1, 1963 when Arthur E. Nelson was appointed the first college librarian, nearly a year and half before California State College, San Bernardino (as it was known at the time) admitted its initial class of students. With no structure in place, the library's nascent collection was warehoused at 731 South Lugo Avenue in San Bernardino. By 1965, Nelson had built a collection numbering 50,000 volumes, which was moved to the library's first campus home in Sierra Hall. In 1968, ground was broken on the current library structure (then the College Library), a building largely designed by Nelson. It was completed and occupied in summer 1971. By this time, the collection had grown to 150,000 volumes. The College Library was renamed the John M. Pfau Library in honor of the campus' founding president on the occasion of his retirement in 1982. Two years later, the college became a university and was renamed California State University, San Bernardino.
Beginning in the late 1970s and throughout the 1980s, the Pfau Library automated many of its processes, including book security, cataloging, and the creation of its first online catalog in 1989, replacing the card catalog. A year earlier, Nelson retired after two and half decades of service. First Marty Bloomberg and then Johnnie Ann Ralph, served as Acting Library Director until Dr. William Aguilar was hired as University Librarian in 1989.
During Dr. Aguilar's service the library reached 500,000 volumes and in 1992 he broke ground on the library's new wing. Also in 1992, then President Evans created the Information Resources and Technology division, an amalgamation of Academic Computing and the library. Dr. Aguilar was promoted to vice president of IRT. The new wing of the library opened in 1994 under the direction of Ralph who was named University Librarian in October 1993 and who had been integral to the library addition project.
In 2005, on the 40th anniversary of the university the library's 750,000th volume, The Atchison, Topeka and Santa Fe Railway System Map, 1929 was added to the collection and dedicated to the memory of Arthur E. Nelson. That same year Ralph was named Dean and University Librarian of the Pfau Library in recognition of the library's move from IRT back to Academic Affairs. Ralph retired in December 2006 and was replaced by Cesar Caballero, in July 2007. He retired in July of 2022 and has been replaced be the current dean Rebecca Lubas in August 2022. 
For more information, please consult the following sources and/or visit the Special Collections & University Archives Department on the 4th floor of the library in PL-4005.
Burgess, Michael. The Coyote Chronicles: A Chronological History of California State University, San Bernardino, 1960-2010. Rockville, Md.: Borgo Press, 2010.
Burgess, Michael. "The Book and Beyond, Part I: A Brief History of the John M. Pfau Library." John M. Pfau Library Newsletter, Spring 2005. Web.
McAfee, Ward. In Search of Community: A History of California State University, San Bernardino. San Bernardino: The Foundation, 1990.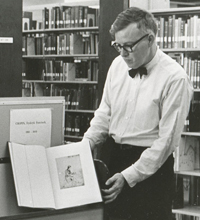 Arthur E. Nelson
(1963-1988)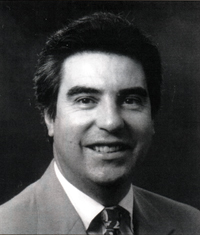 William Aguilar
(1989-1993)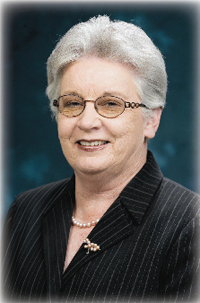 Johnnie Ann Ralph
(1993-2007)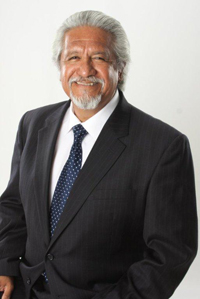 Cesar Caballero
(2007-2022)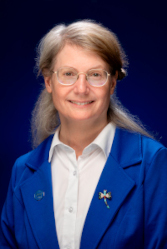 Rebecca Lubas
(2022 - Present)
Art Nelson, 1991
Marty Bloomberg, 1994
John Tibbals, 1999
David Bourquin, 2004
Michael Burgess, 2005
Johnnie Ann Ralph, 2007
Buckley B. Barrett, 2008
William Aguilar, 2010
Les Kong, 2018
Xiwen Zhang, 2018
Barbara Quarton, 2020