Welcome to the Transfer Student Success Center! 
The Transfer Student Success Center (TSSC) serves as the heart of CSUSB's transfer student community. The TSSC supports prospective and current transfer students as they navigate the transition to and through CSUSB. The center provides programs, events, resources and support services created specifically for transfer students. We also offer peer-to-peer support through our team of Transfer Peer Mentors. The TSSC seeks to ensure that all transfer students find a sense of belonging at CSUSB and are successful in achieving their personal, professional, and educational goals.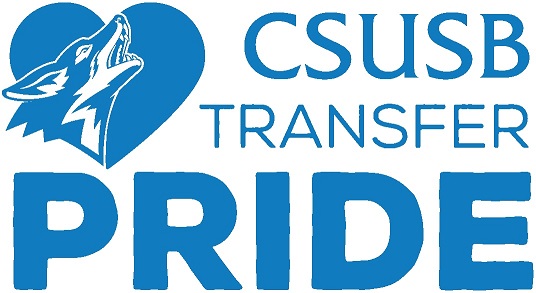 Meet the Transfer Student Success Team
Transfer Peer Mentors 
Transfer Peer Mentors are current CSUSB transfer students who work to provide support to their fellow prospective, incoming, and current transfer students. They have all been through the transfer process themselves, so they can give you information and advice from their firsthand experiences. Transfer Peer Mentors help plan and coordinate the Transfer Student Success Center's programs and events and are also available to hold virtual meeting with students one-one-one.
Transfer Peer Mentors can provide the following types of support through one-on-one meetings:
General guidance regarding the transfer process.
Advice regarding navigating your transition to CSUSB.
Assistance with navigating your MyCoyote Portal.
Answers to general questions about CSUSB resources and services.
General information about their individual majors and their experiences as CSUSB students. 
Advice for getting involved as a transfer student and making the most of your time at CSUSB.
We'll be hiring Transfer Peer Mentors in the new academic year! Stay tuned!