8th Annual New Student Convocation - Fall 2022
Associated Students, Inc., First-Year Experience and the Transfer Student Success Center present our 8th annual New Student Convocation! Come celebrate your first year as a Coyote with as staff and students welcome you through inspiring speakers, exciting giveaways, and more! You will also get to meet peers from your designated college and learn tips to make your college experience a great one! 
Date: Friday, August 19th, 2022 at 9:00am
Doors Open: 8:30am
Location: CSUSB Coussoulis Arena
Free Lunch will be provided!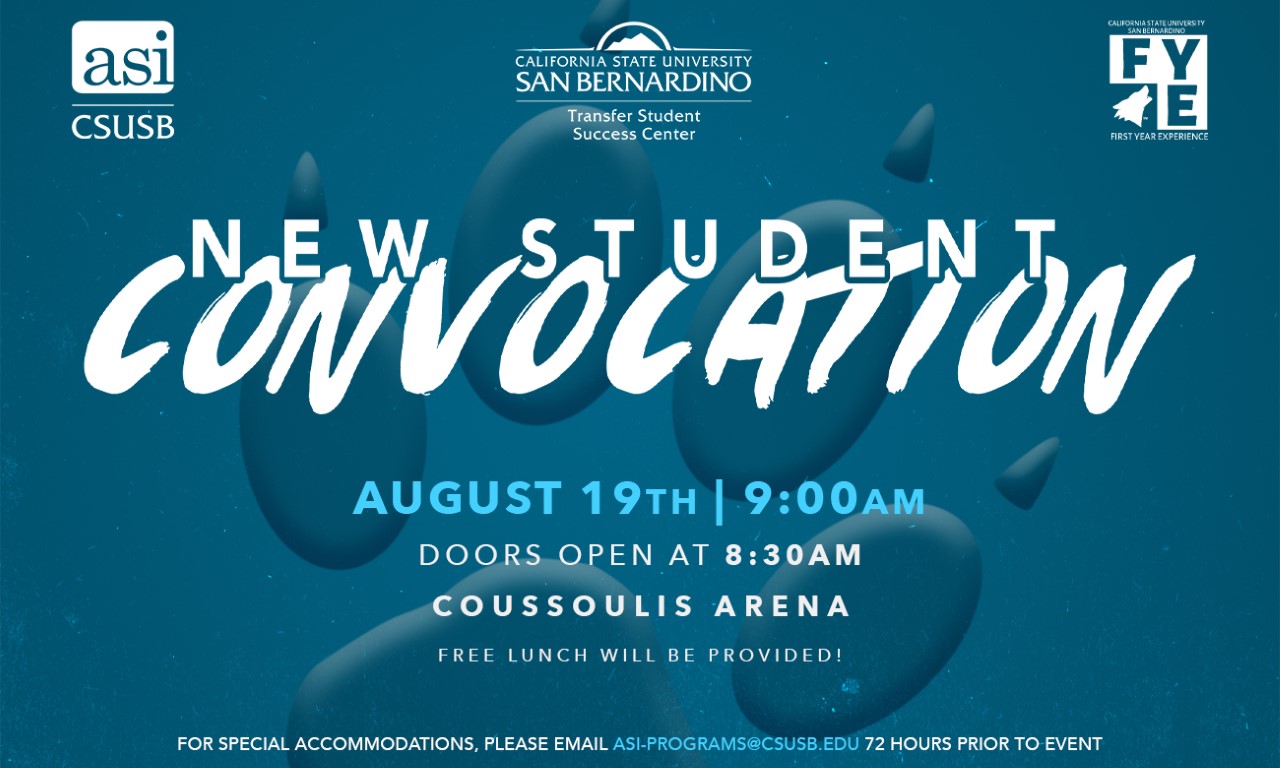 For special accomodations, please email asi-programs@csusb.edu 72 hours prior to event.