Welcome to the Newsletter Archives of the Watson College of Education
---
? A Treasure Trove of College Memories & Milestones ?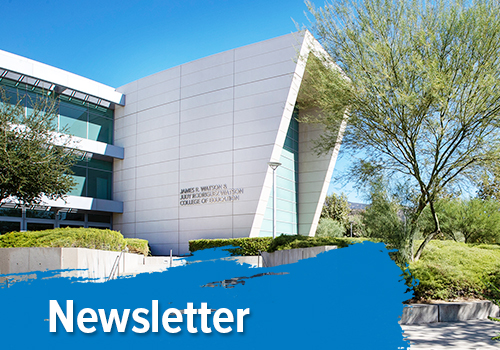 Greetings to our esteemed faculty, dedicated staff, current students, esteemed alumni, and the entire College of Education community! We are delighted to introduce you to our comprehensive archive of monthly newsletters—a space where we chronicle the vibrant life, outstanding achievements, and critical updates from our college.
? Explore Our Newsletters: A Window into Our World
Dive into the rich tapestry of stories, announcements, and highlights that define us. Each edition of our newsletter is meticulously crafted to bring you:
Message from the Dean: Gain insights and reflections from the heart of our college, with words of wisdom and encouragement straight from the Dean's desk.
Events Spotlight: Stay in the loop with a rundown of upcoming events and relive the memorable moments from past gatherings, celebrations, and academic symposiums.
Faculty & Staff Accolades: Discover the incredible achievements, publications, and professional milestones of our distinguished faculty and dedicated staff.
Admissions & Advising Updates: Get the latest admissions trends, advising resources, and essential information for prospective and current students.
Fieldwork & Credentials News: Delve into updates from our fieldwork placements and credentials personnel, highlighting success stories and opportunities for hands-on learning and professional growth.