Internship Search Strategies 
Strategy 1) Internship Search Engines
Strategy 2) Network
Strategy 3) Attend Internship Workshops
Strategy 4) Internship Advising
Strategy 1) Internship Search Engines
Searching a variety of job board databases and websites can assist the process of finding the right internship.
These are some job and internship search engines that can be useful to your search:
Handshake 
Handshake is the CSUSB job platform that connects students with internships, jobs, and career opportunities. Handshake can also help inform you of on-campus workshops, events, and career development programs.
LinkedIn  
LinkedIn hosts an internship search engine.
USAJobs.gov  
USAJobs is a website for searching U.S. Federal Government job opportunities.
Company Websites - Reviewing career or employment opportunities on any company website you desire to apply to.
Department Links: 
Strategy 2) Networking
Attend a networking event to connect with prospective employers. This includes:
Conferences
Symposiums
Seminars
Workshops
Career Fairs
LinkedIn
Informational Interviews
Strategy 3) Attend Internship Workshops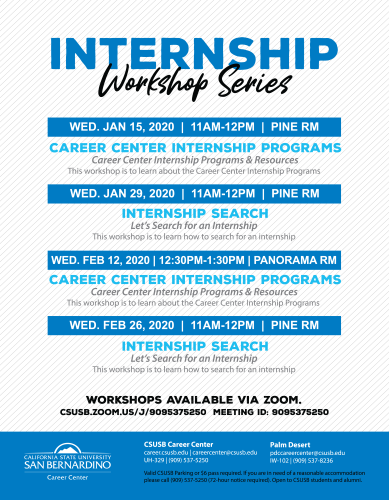 Strategy 4) Internship Advising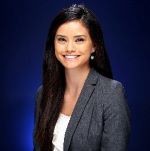 Make an appointment to meet with Guadalupe Saldivar, Internship Specialist by emailing her at guadalupe.saldivar@csusb.edu.