How to Make a Gift to the Career Center

Thank you for your Interest in investing into the Career Center. Please follow these instructions to process your gift.

Step 1
To make a Donation, please visit: https://www.csusb.edu/advancement/development/how-give/make-a-gift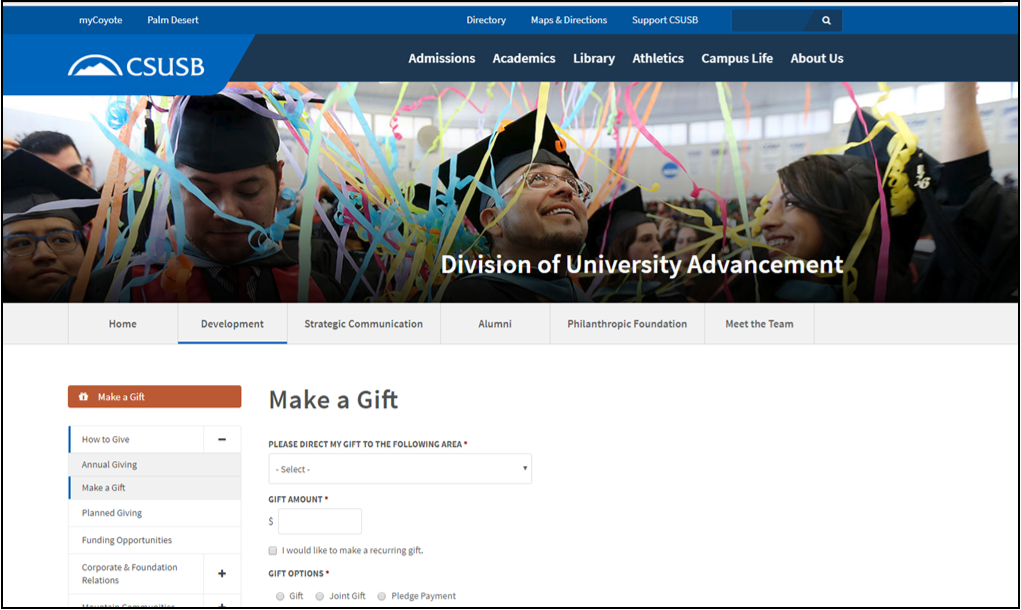 Step 2
Using the drop down menu please scroll down and select "Other"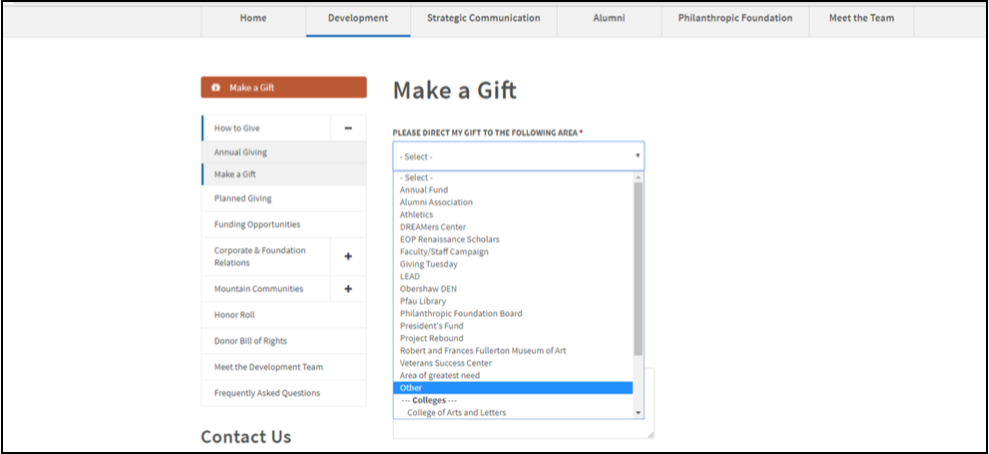 Step 3
After "Other" is selected, please type in "Career Center" In the box labeled " Please direct my gift to the following department or program"

Step 4
Input your gift amount in dollars, select the option "Gift" and please include any comments or messages in the box provided.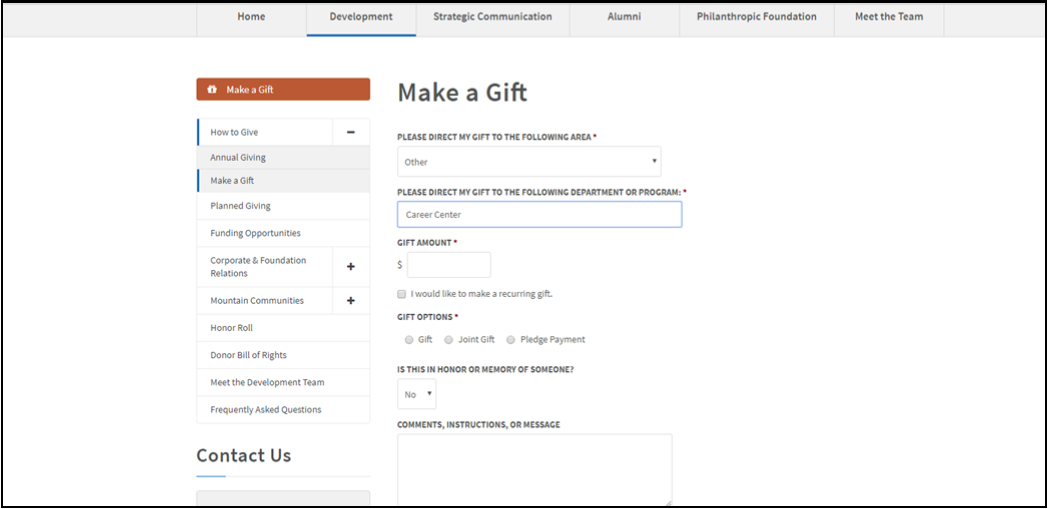 Step 5
Scroll down and enter your donor information (all fields are required). Once all donor information is submitted please click on "Submit."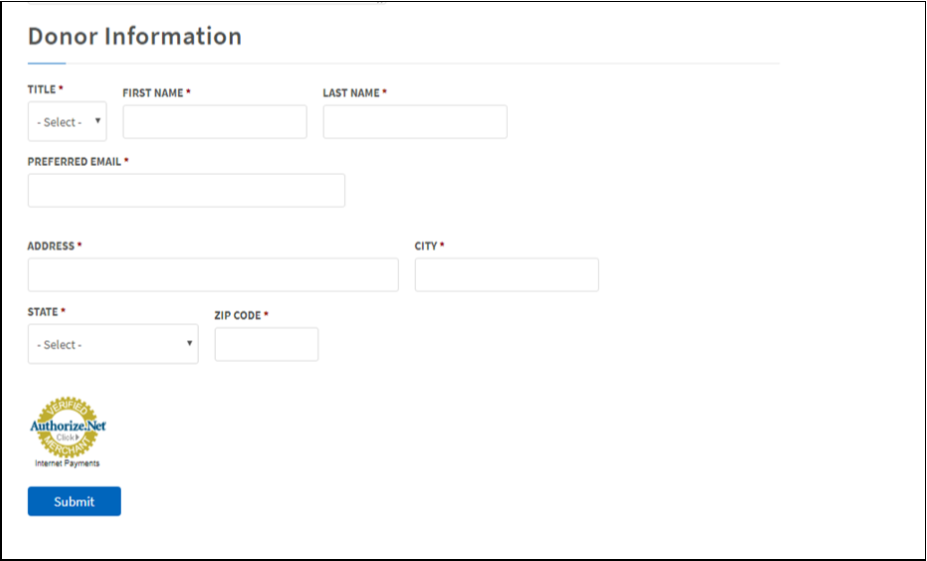 Step 6
You will be directed to the confirmation page. Please verify the gift amount, department and donor information are correct and click on "Continue."




Step 7
You will be directed to the secure Authorize.Net payment page. Please input your payment information and click on "Pay Now." You will receive a donation receipt and confirmation email. Thank you for your gift!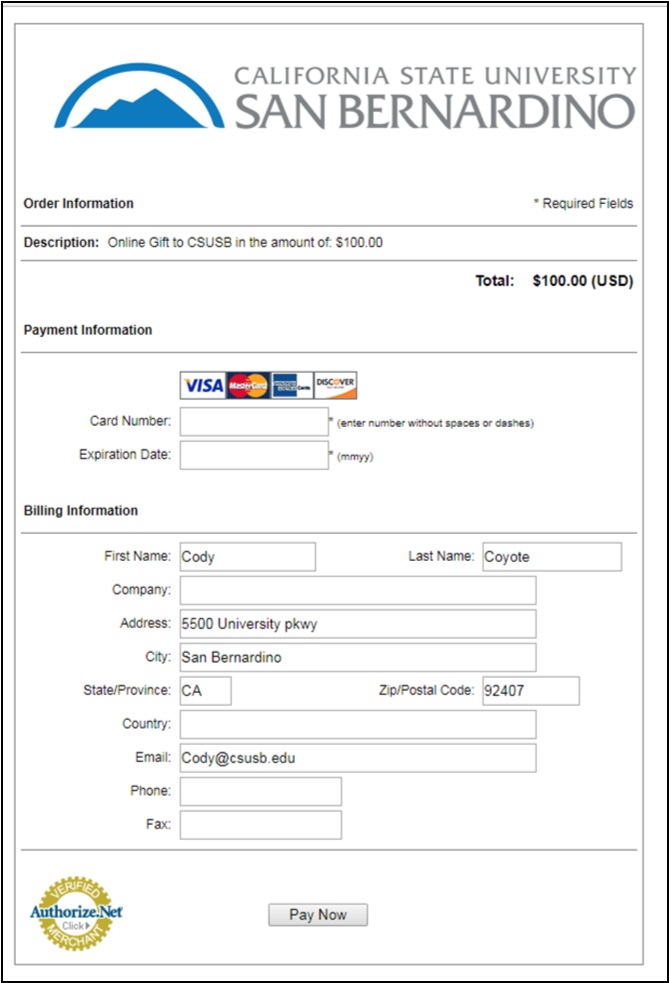 Other ways to donate:
By credit card:
Please follow the instructions in the PDF below

By check:
Please send to CSUSB
ATTN: Teri Carlos 5500 University Parkway
San Bernardino, Ca 92407