Comm 5792, 5793 and 5794 (undergraduate)
Comm 6751, 6752, 6753 and 6754 (graduate) 
An internship is an excellent way for you to gain hands-on experience in the field of your choice. It provides an opportunity to put classroom theory into practice giving you an edge after graduation. Internships can also fulfil 'practicum' requirements in the BA in Communication Studies curriculum.
STEP 1: FIND AN INTERNSHIP
You must find an internship prior to registering for the course. It is your responsibility to secure the internship. Your internship needs to be communications-related and related to your concentration. 
Search for an internship that piques your career interest. Is there an off-company or nonprofit that you've always wanted to work for?  Maybe they have internships. Many internships also happen on campus too. 
The CSUSB Careers Center can help with advice about where to look for internships, as can our Departmental Internships Coordinator, Dr. Brian Heisterkamp.
Other website that may also help for looking into possible internships include, but are not limited to:
These sites are by far not the only sites for internships. Opportunities can be found by going directly to a company website. 
STEP 2: FILL OUT A SUPERVISION COURSE APPLICATION FORM
Once the internship is secured, fill out a "Supervision Course Application Form" for the College of Arts and Letters (CAL). The form will go directly to the internship coordinator's inbox for approval, then the department chair, and finally the dean.  The form needs to be filled out in its entirety with the name of company/non-profit, the name and contact information of the person supervising the internship on site, and responsibilities that will take place during the internship. Please also state how the duties in the internship will relate to your studies and career aspirations (i.e. what do you hope to learn?).
STEP 3: COMPLETE THE INTERNSHIP
Complete the internship.   Over the course of the semester for two-units you will need 80 hours in the internship (over a 15-week semester that's about 5 hours a week and change), for three units 120 hours (that's 8 hours per week), and for four units 160 hours (about 10 or 11 hours a week).  It is up to you and your supervisor/manager at the host company/unit/organisation to set the schedule for the internship.    
FOR ADDITIONAL INFORMATION & ANY QUESTIONS: 
Brian Heisterkamp, PhD

Professor and Internship Coordinator
Email: bheister@csusb.edu
Office: UH 201.13

Phone: (909) 537-7665
Looking for an Internship?
We have unique opportunities available today and all the forms students need to register at the link!
$4000 Awarded to Comm Interns
Four students each received a $1000 scholarship or stipend to support their internships.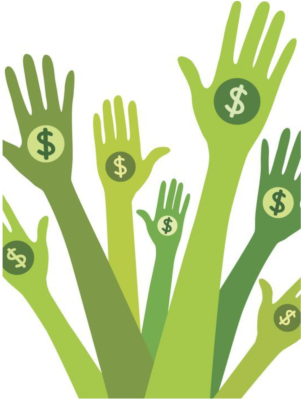 Funding and Grants
There are funding resources on campus to help support your unpaid off-campus internship, including:
Apply today!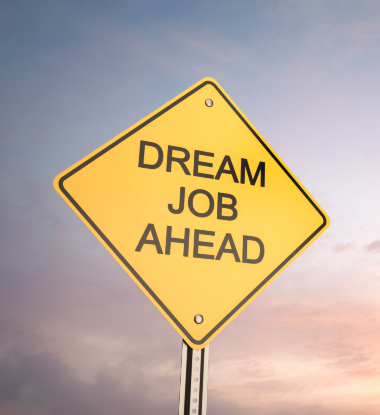 Internship Benefits
Helps in Career Decision Making
Assist with Developing Professional Relationships and Networking Opportunities
Great Experience to add to Resume
Can lead to full-time Employment
Opportunity to gain a Mentor
Possible Monetary Compensation
Earn Academic Credit
Where can I find an internship?
Internship posting specifically for comm majors are listed for our students on the internship page where you will see a link that says 'find your internship'. You must be logged in and request permission to view the page. It is encouraged to consider these opportunities first as they were created specifically for you!
Can I take the same internship twice for credit?
Yes and no. You can intern at the same site multiple times, but you can not take the same internship class for the same number of hours and units more than once. You should take the internship for a different number of units and hours a second time.
Internship Etiquette
Here are a few guidelines to follow so that you make the best impression at your internship.
Be on time. If you are to arrive at 1:00 p.m., arrive at 1:00 p.m., not 1:10 p.m. If you are unavoidably detained (accident, flat tire, etc.) and you are able, call your supervisor to let him/her know what happened.
Dress appropriately. On your first day, it's always best to dress in business attire. If you're not sure of what is considered appropriate business attire, ask the internship coordinator, or ask your internship supervisor what she or he prefers you wear to the office.
Meet the hour requirement of your internship. If you are to complete 15 hours per week, then make sure you complete 15 hours per week. Failure to complete the hours required for the units taken can result in no credit for the internship. You have made a contractual obligation with your internship supervisor to work a certain number of hours. Failure to do this reflects on your professionalism.
Think and act as a professional - be responsible and dependable.
Remember that you are there to learn. People always respect those who are teachable.
If you are having problems of any kind at your internship, please contact the department internship coordinator if you are an undergraduate student or the graduate coordinator if you are a graduate student.
Good luck and good learning.
Getting Credit for Your Internship
Registration and Contract Requirements
Internships can be taken for 2-5 units. The number of units dictates the number of hours during the quarter you are to work at the internship. The hours you are to work are specified what you must do to get credit for doing your internship.
If you have obtained an internship, undergraduates must pick up the contract from the department internship coordinator. Graduate students can pick up the contract from the graduate coordinator, Dr. Ahlam Muhtaseb (UH 201.23). Discuss the hours and responsibilities with the supervisor. Once you have agreed upon the nature of the work and the hours, complete the contract, including the supervisor's signature. Submit the contract to the department internship supervisor for final approval. For graduate students, the final approval comes from the graduate coordinator. All this must be completed the quarter prior to the quarter in which you actually do the internship. Once the contract is approved, you will be notified and permitted to register for the units.
To receive credit for your internship, you must:
Complete the total hour requirement for the units for which you have registered;
Submit a weekly log/journal of your internship experience;
Write a final paper describing what you learned during your internship experience and discussing how the experience relates to your education;
Undergraduates must prepare resumes. Resumes should be prepared prior to obtaining internships, but if not, they must be turned in before the quarter ends;
Additionally, the department will send an agency evaluation form to your internship supervisor. The supervisor must complete and return the form to the department before you received credit for the internship.
These materials are due by Tuesday of finals week. Turn them in to the department internship coordinator.
What is an Appropriate Internship?
The major purpose of an internship is to provide students with the opportunity to gain new insights about an organization and a job and to develop skills they haven't had the opportunity to develop in a previous job. An internship also provides students with the opportunity to see the application of course material in theory in practice in a job setting, and students are encouraged to bring their internship experiences back into the classroom.
Internships are an academic experience - not just work experience. In your internship paper you are expected to draw relationships between what you learned in the classroom and what you observed and experienced in the internship.
Internships are important resume material in competitive job markets where actual work experience is valued and often expected. Graduate internships can be valuable research experiences that can be tied into final projects.
It is important to select an appropriate internship. One way to determine if an internship is appropriate is to consider how it ties in with your major and concentration. An internship should be a new challenge and one that 'fits' with educational goals.
Another important purpose of an internship is to give students the opportunity to try out a potential job or career. Perhaps you think you'd like television news production. An internship experience will tell you if this is the type of work you really want to do. Perhaps you are planning a public relations career. An internship will give you valuable insight into what it is like to work in the field.
In some professions, internships are expected by potential employers. This is particularly true in public relations. You will be competing with others for entry-level jobs who have completed an internship so if you have not done an internship, you are at a disadvantage. This is also true of many communication jobs.
Applying for an Internship
Applying for an internship is a process. Before you get started, there are a few important steps that you should follow. Having an updated resume and cover letter are essential. You can reference the Career Development Center for tips on how to create effective ones. Not all employers require a cover letter but it's a good idea to have one readily available that can easily be tailored to various positions. It is also recommended that you identify several internship leads and apply to at least 3-5 internships per week. Don't forget to follow up. An email or phone call is appropriate unless otherwise stated on the internship announcement.
If employers do not require a resume and/or cover letter, instead, you may be instructed to fill out an application online or in person. Whatever the method of applying may be, make sure to read the internship announcement carefully. If you are invited to an interview, take the time to prepare and practice. Do your research about the organization. You only get one chance at making a great first impression. For interviewing tips, check out the CSUSB Career Development Center website.
Locating an Internship
There are many ways to locate an internship. Internships are available in most industries ranging from Business, Government, Non-Profit Agencies, Education and the Entertainment Industry.
Coyotelink is your one-stop resource for locating an internship and is exclusively for CSUSB students. Registering for an account grants you instant access to hundreds of opportunities. You will have the availability to search for local internships by zip code. Check out the CSUSB Career Development Center for step-by-step instructions on how to create your free Handshake account today!
When should I do an internship?
It is never too early to begin thinking about lining up an internship. Some students are offered jobs at the end of their internships and your internship can be a springboard to many opportunities and a bright future. 
If you are doing an internship to explore a particular type of job, it might be best to take it earlier rather than later in your college course work. This way, if you find out it is not what you expected or want to do, you can do another type of internship.
You need to strategically plan your internship. Why are you doing an internship? Do you want to try to get a job as a result of the internship? Do you just want to try different things to get an idea of what you want to do? Answering these questions will help you decide when and where to do an internship during your college career.
You may also choose to do more than one internship. Internships are 2-5 units and undergraduate students can complete up to 10 units of internship credits toward the major as long as they have electives available. It's important to check with your advisor about when and how many internships you might want to do and can do.