WA-IV Employment Preparation Resources
Students looking for specific full time employment positions can visit our Virtual Job Club. Postings are updated every two weeks
Employment Opportunities Overview
Internships and Volunteer Opportunities
WA-IV has access to many resources that provide internships and volunteer work experience. Students and employers can access these resources to find employment/employment candidates, some are listed on the Employment Links page.
Workforce Recruitment Program
The WRP is a recruitment and referral program that connects federal and private sector employers nationwide with highly motivated college students and recent graduates with disabilities who are eager to prove their abilities in the workplace through summer or permanent jobs.
Annually, trained WRP recruiters from federal agencies conduct personal interviews with interested candidates on college and university campuses across the country. Candidates represent all majors, and range from college freshmen to graduate students. Information from these candidate interviews is compiled in a database for and used by federal Human Resources Specialists, Equal Employment Opportunity Specialists, and other hiring officials in federal agencies.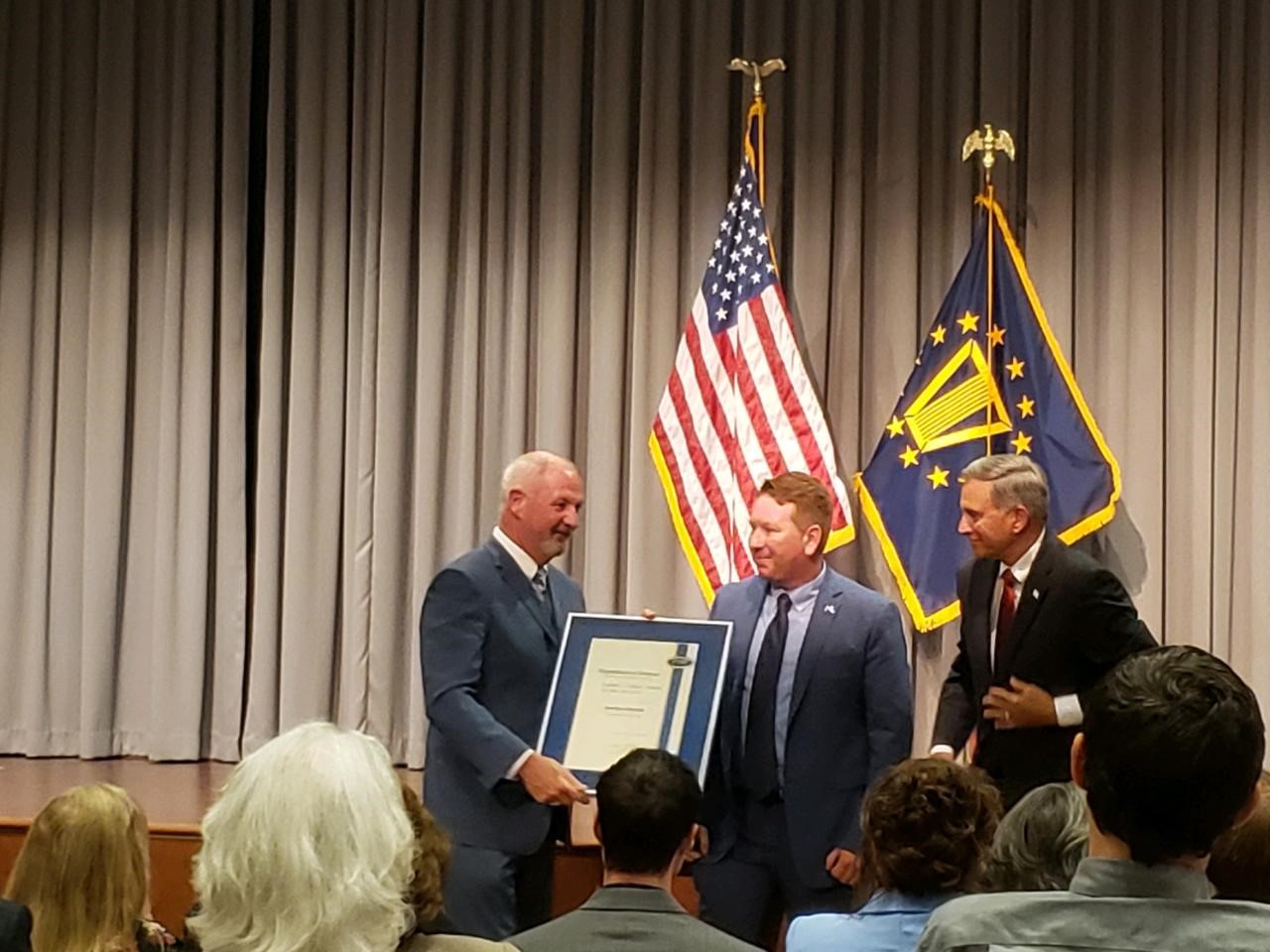 Jonathan Burnette recieving Judith C. Gilliom Award
Jonathan Burnette Receives Prestigious WRP Award
Jonathan Burnette, a CSUSB WA-IV alumnus, was hired by the Department of the Navy last October and was recently accepted into the Navy Post Grad School to pursue the Master of Systems Engineering program. Last July, he received the Judith C. Gilliom Award as one of the outstanding Workforce Recruitment Program participants.
According to Burnette, "The Workability IV program got my foot into the door for an opportunity to intern with the Navy. Before my interview, the folks at Workability IV assisted me with my interview preparation and gave me the confidence needed to face a tough interview board. I can't say enough good things about this program and Leigh Connell in particular.  In short, Workability IV helped get me my dream job working with Cyber Security and Information Technology Engineering at the Naval Information Warfare Center.  I highly recommend this program to anyone who is interested."