Ready to spark your professional and personal development? Seize opportunities to learn by attending instructor-led workshops, conferences, events, webinars, open forums, and/or complete a course online.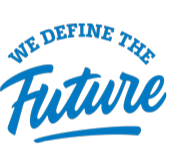 CSU Learning Bridge
CSUSB is currently piloting a learning management system for students, offering similar content to what is available to employees in CSULearn. This platform provides access to a number of resources, whether students are seeking professional development, or if they need to complete required training. For questions about this system, please email csulearn@csusb.edu.
LinkedIn Learning
LinkedIn Learning  provides a highly personalized and engaging learning experience. Combining industry-leading content from Lynda.com with insight-based recommendations that make learning more relevant and applicable, LinkedIn Learning is delivered where you are already spending time - on your mobile device, your LinkedIn profile, and the myCoyote portal.
Sample text
lfksdlfjsfljf'
sa