Online Courses
View the below online courses available to you from LinkedIn Learning.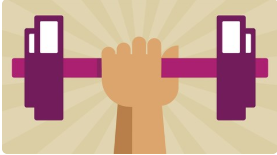 Discovering Your Strengths
LinkedIn Learning - Dave Crenshaw

Description: Join author and business coach Dave Crenshaw as he demonstrates ways to discover what you're truly best at doing and how to leverage those strengths and abilities in your professional life.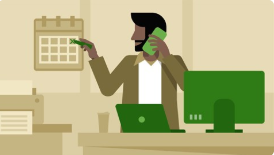 Administrative Professional Foundations
LinkedIn Learning - Aimee Reese

Description: An administrative professional is often called "the role with no job description," because the responsibilities can vary so much. When you support an executive, you need to be prepared to expect the unexpected. However, there are basic job duties and skills that most administrative professionals share. In this course, Aimee Reese reveals the secrets of seasoned and successful admins, and describes what the path looks like as you advance toward C-level executive support. 

Watch Administrative Professional Foundations on LinkedIn Learning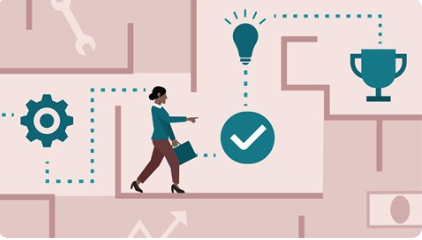 Managing Your Career: Mid-Career
LinkedIn Learning - Valerie Sutton

Description: Many people experience a mid-career crisis, where you show up, do the work, and take home a paycheck. It is difficult to contemplate a change when you feel boxed into a particular job or you are not being recognized for the work that you are doing. How do you pivot and achieve your career goals? Using the identity framework, Valerie Sutton helps you approach your next move strategically. Designed for the mid-career professional with 10 or more years of experience, this course covers a variety of pathways:

Watch Managing Your Career: Mid-Career on LinkedIn Learning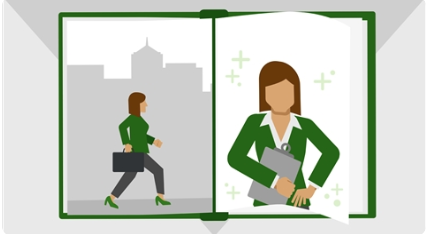 Managing Your Career: Early Career
LinkedIn Learning - Valerie Sutton

Description: What do you enjoy doing, and how are you uniquely qualified to build a rewarding career out of your interests, skills, and experience? If you're a professional navigating the early stages of your career, your answers to these questions may shift with time. As a result, it's critical for you to reevaluate what really makes you feel satisfied at work. In this course, instructor Valerie Sutton guides you through the process of proactively managing your career by identifying your options, needs, and interests.

Watch Managing Your Career: Early Career on LinkedIn Learning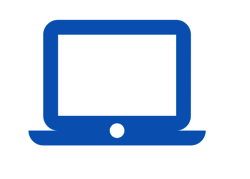 Articles
The below websites feature insightful articles and resources on strategic ways towards career development. Learn more by exploring the links below.
Need help accessing LinkedIn Learning?
Follow the below steps to access LinkedIn Learning content:
Log in to myCoyote

Select the My Employment icon and locate the LinkedIn Learning tile
Need help accessing MyCoyote?
Follow the below steps to access MyCoyote:
Click on the myCoyote hyperlink on the top left of the CSUSB homepage
Enter your Coyote ID and password 
Need help accessing CSULearn / SumTotal?
Follow the below steps to access CSULearn content:
Log in to myCoyote
Select the My Employment icon and navigate to CSULearn
Search for the online training module by title