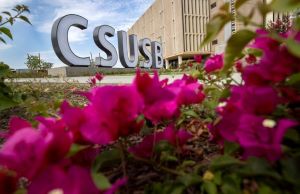 Meet the Team
Rowena Casis-Woidyla - Director, Leadership Development & Employee Enrichment
Victoria Hernandez - Learning & Development Coordinator
Diego Marin - Learning & Development Student Assistant
Emily Alvarez - Learning & Development Student Assistant
---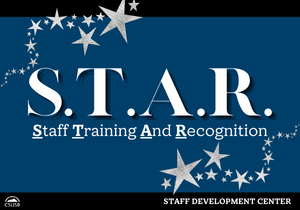 Newsletters
The Staff Development Center's (SDC) official newsletter is the quickest way to stay up to date with the department's activities.
As of February 2023, the SDC has transformed our existing newsletter, Snippets, to S.T.A.R. (Staff Training And Recognition) to call attention to our brilliant and shining staff.

Access previous versions of Snippets by clicking on one of the buttons below, dated before 2023.
---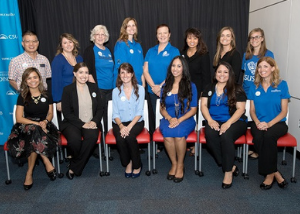 Inaugural SDC Committee & Subcommittee
Expand to View Complete List
Anthony Roberson 
Brittany Moore  
Crystal Wymer-Lucero
Ginny Stewart-Hattar
Jessica Davis
Jessica Watkins
Lisa Gordon
Michael Chen
Rosemary Zometa
Shontel Zamora
Special Acknowledgement
Expand to View Complete List
Ashleigh Covarrubias
Carol Dixon
Cierra Lavarias
Danny Vasquez
Davina (Walls) Menchaca
Deborah Parsons
Del Anderson
Doug Smith
Jack MacFarlane
Joselyn Yap
Michael Harrison
Nella Sutyniec
Ryan Ashburn
Star Wildes
Tammy Dietzel