Staff Development Update Covid-19/ Coronavirus Information
The health and safety of our students, faculty, and staff is the top priority for Cal State San Bernardino, therefore, the Staff Development Center will be temporarily closed to in-person services due to the COVID-19 (Coronavirus) outbreak beginning Monday, March 23, 2020.  Please know that our staff are working off-site and are ready to serve your needs during regular business hours, Monday-Friday, 8:00am-5:00pm.  Please contact either the phone number and/or email address in the 'Contact Us' section on this webpage.  
The Staff Development Center promotes and encourages opportunities for professional and personal growth.
Welcome
The Staff Development Center at California State University, San Bernardino (CSUSB) officially opened its doors on September 12, 2017 as a result of CSUSB's Strategic Plan, Goal #2 – Faculty & Staff Success: foster innovation, scholarship, and discovery for faculty and staff success.
The purpose of the Staff Development Center will focus on staff success at CSUSB by increasing training opportunities for staff in the areas of job-specific and technical training, diversity and inclusion workshops, professional and personal sessions, and career discussions including a resource for job-seeking staff regarding their resumes, cover letters, and interview preparation.

Coyote Learning Circle
The Coyote Learning Circle is intended to promote your professional and personal development at CSUSB through community learning and discussion that is relevant to areas of growth. You will be exposed to a variety of resources that emphasize opportunities for growth like communication, interpersonal relationships, diversity & inclusion, and leadership development.

CSU's Got Talent
CSU's Got Talent
Systemwide Professional Development presents a series of LIVE online webcasts featuring innovative & essential training for your professional and personal success! Join us for the next webcast, on April 29, 2020 from 10:00am-11:00am.

Virtual Professional Development Resources
Online resources available to staff in efforts to continue to provide opportunities for professional and personal development.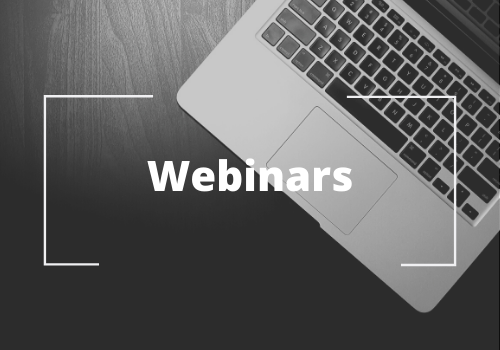 Empathia (Employee Assistance Program) presents, Life Matters Webinar:
Facts You Need to Know (COVID-19)
This 48-minute webinar, Facts You Need to Know (COVID-19), includes facts and information about COVID-19 and discusses the emotional impact of the virus and how to handle stress and anxiety you might be feeling.
About Life Matters:
Life Matters is a free employee assistance program offered to CSUSB employees and their families when they are in need of helpful guidance, counseling, local resources or reliable professional care. Eligible employees and any members of their household, including dependents living away from home, have 24-hour access to confidential services that support emotional well-being, safety and productivity in the workplace. 
Access the company password to log into Life Matters.