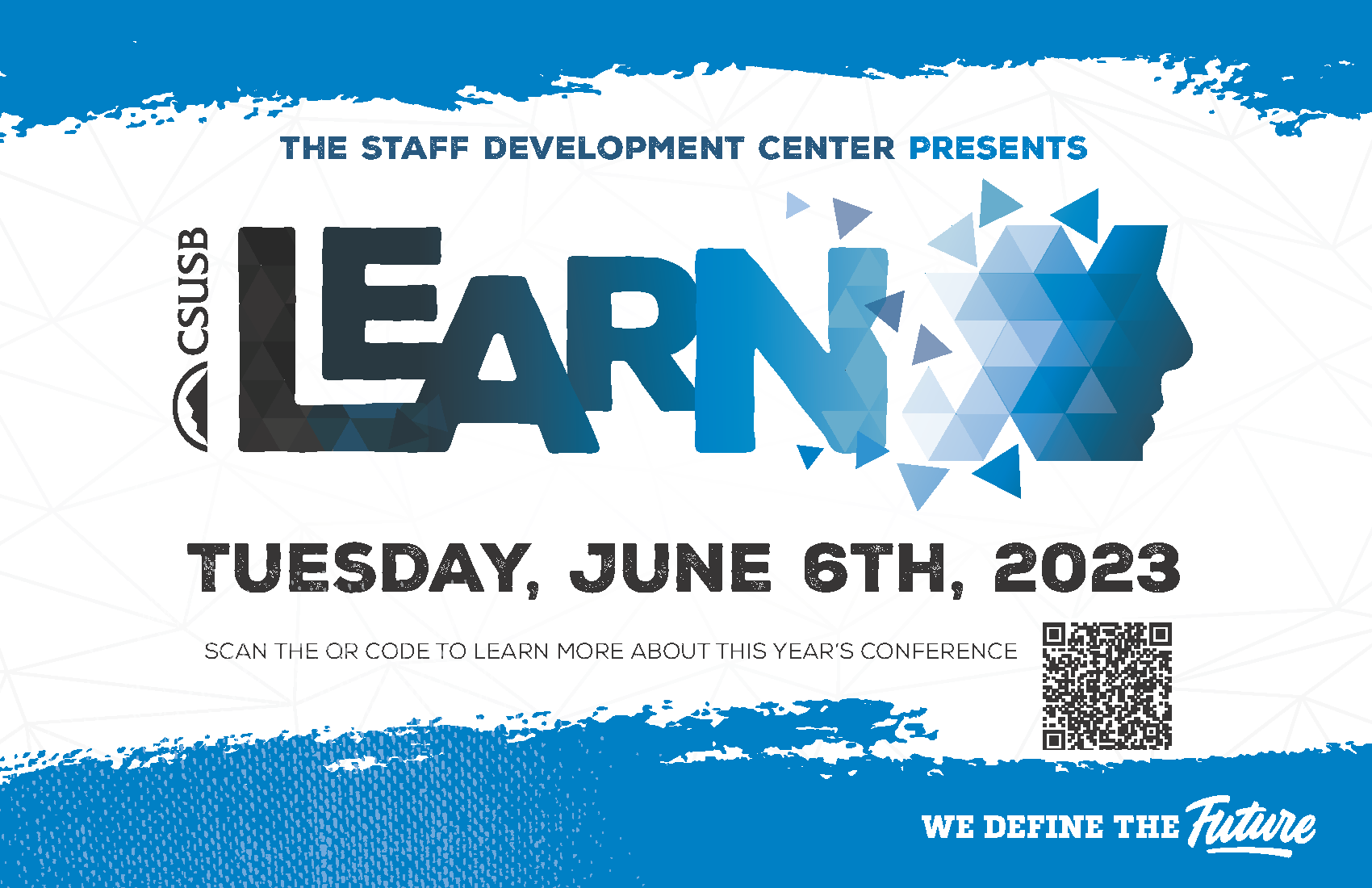 Thanks for joining us at LEARN on Tuesday, June 6, 2023!
LEARN conference (formerly known as Employee Development Days/EDD) is an opportunity for CSUSB employees to invest in their professional and personal development by upskilling, reskilling, and thriving. This year's conference included a full-day of in-person learning and networking opportunities.
2023 featured topics included our keynote presentation, "Living & Working with Emotional Intelligence", in addition to many others! Some of our facilitators have made a copy of their presentation(s) available to campus, and they can be accessed in the LEARN Conference Digital Event Space (SharePoint site) available to CSUSB employees.
Want to get involved in future programming or have questions about this year's conference? Contact us at staffdevelopmentcenter@csusb.edu. 
2023 LEARN Planning Committee
Alicia Gee, Academic Affairs
Ginger Ralston, Administration & Finance
Herbert Johnson, Administration & Finance
Lisa Guzman, Academic Affairs
Marlena Brown, Academic Affairs
Patrick Bungard, Academic Affairs
Reneisha Wilkes, Student Affairs
Sara Garcia, Human Resources
Tania Pantoja, University Advancement
Victoria Hernandez, Human Resources