Opportunities
Our region is home to over 6.2 thousand important businesses and inventors, which provide possibilities to learn and work during and after college. The Stater Bros. Corporation Headquarters is nearby, and the company has grown to become the largest privately-owned supermarket chain in Southern California, as well as the largest private employer in both Riverside and San Bernardino counties. The Company's late Executive Chairman Jack H. Brown is inextricably linked to our campus through our Jack H. Brown Hall and our Jack H. Brown College of Business and Public Administration.

The Great Outdoors
San Bernardino and the surrounding Inland Empire region are the perfect places to spend a day outdoors. The nearby San Bernardino National Forest and Glen Helen Regional Park offers more than 680,000 acres of the San Bernardino and San Gabriel Mountains, making it a hotspot for nature enthusiasts. With elevations ranging from 1,000 feet to more than 11,000 feet, hikers are sure to enjoy a walk through the mountains. During the winter, make your way to Snow Summit (peak 8,200 feet) and Bear Mountain (peak 8,805 feet) to experience the best snow conditions, longest season, and most rideable terrain in Southern California.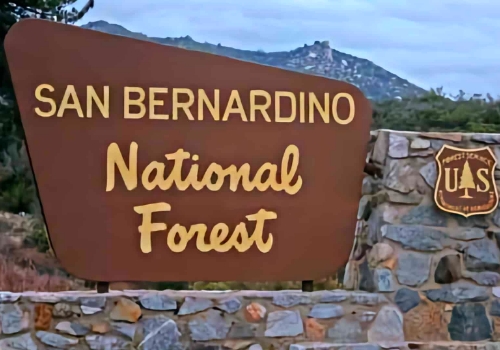 Entertainment
San Bernardino is home to the National Orange Show Event Center which is one of the Inland Empire's premier event centers, hosting hundreds of interim events, including concerts, trade shows, and festivals, as well as annual events and year-round attractions. These events include music festivals like Beyond Wonderland, Hard Summer, Escape and Countdown. Our historic downtown hosts events that bring in thousands of visitors each year to our California Theater, Sturges Center for the Fine Arts, or our San Bernardino Regal Cinema. The downtown area also features local shops, restaurants, and outdoor farmers' market and food vendor fairs, all just a few minutes from campus.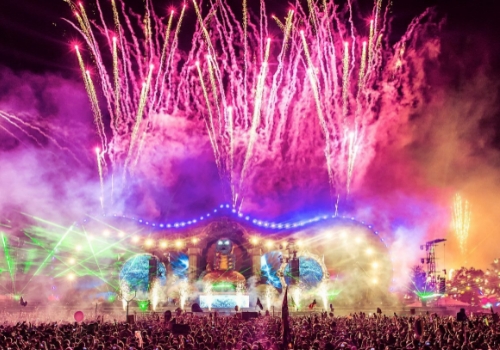 Convenient Location
San Bernardino is located within a day's drive of many Southern California Attractions. Your biggest challenge is picking a destination for those weekend trips and spring break getaways. Many airlines offer low-cost flights from Ontario International Airport (the closest passenger airport to CSUSB).
Note: Every 60 miles is roughly about 1 hour worth of driving.
Convenient Locations

| Locations | Miles |
| --- | --- |
| Coachella, CA | 86 Miles |
| Hollywood, CA | 67 Miles |
| Joshua Tree, CA | 81 Miles |
| Las Vegas, NV | 221 Miles |
| Long Beach, CA | 74 Miles |
| Los Angeles, CA | 61 Miles |
| Palm Springs, CA | 60 Miles |
| San Diego, CA | 113 Miles |
| West Hollywood, CA | 70 Miles |
Attractions
Attractions

| Locations | Miles |
| --- | --- |
| Angel Stadium of Anaheim | 53 Miles |
| Big Bear Mountain Resort | 44 Miles |
| Disneyland Park | 55 Miles |
| Dodgers Stadium | 63 Miles |
| Knott's Berry Farm | 58 Miles |
| Legoland California | 92 Miles |
| Raging Watters Los Angeles | 34 Miles |
| Universal Studios Hollywood  | 70 Miles |
| Yaamava' Resort & Casino at San Manuel | 10 Miles |