Future Yotes!
As a Future Yote, you can interact with our Outreach and Student Recruitment Team by attending one of the events listed below. These sessions are intended to give you the skills and materials you need to become a Future Yote!
---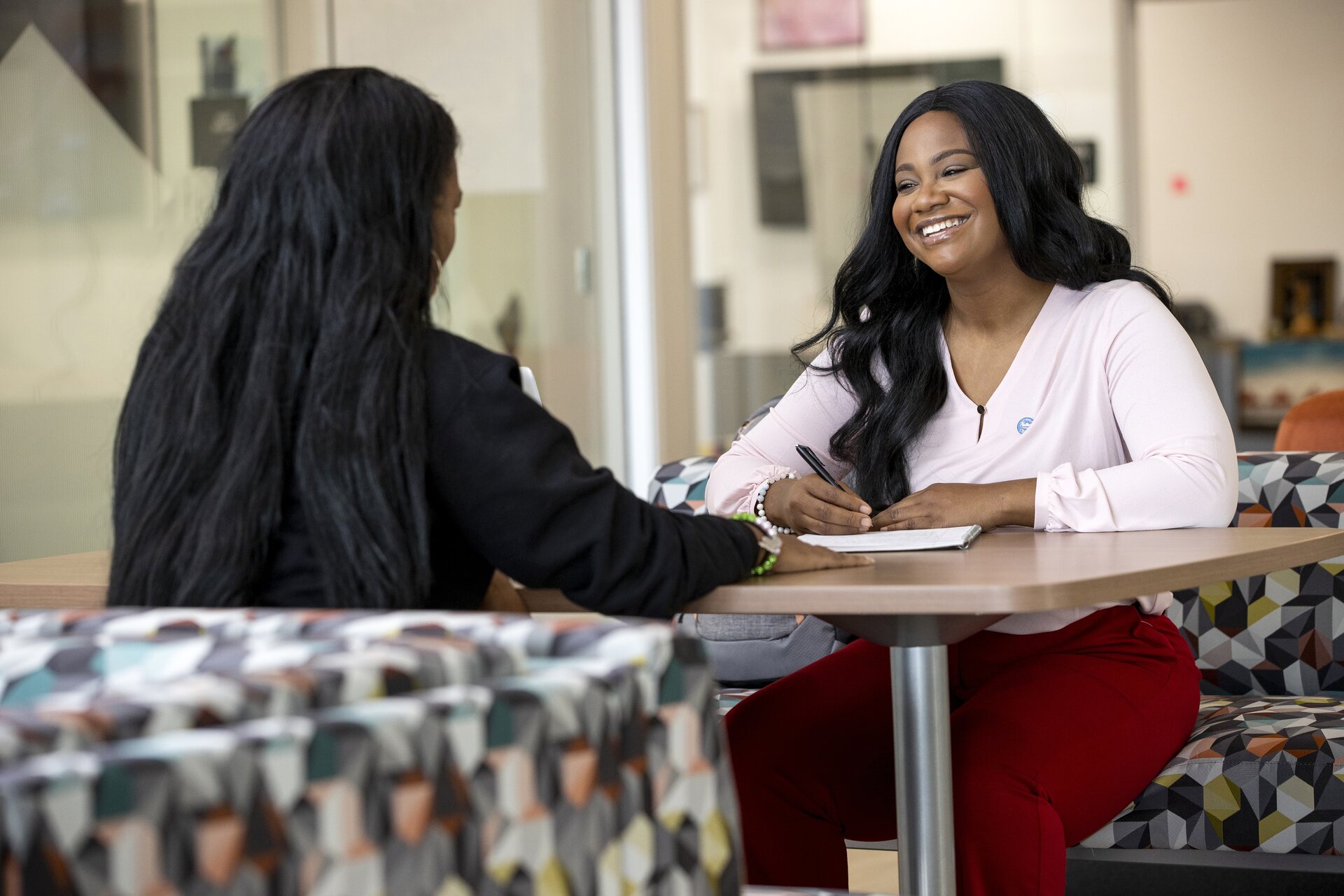 Coyote Next Steps
Coyote Next Steps are online workshops for applicants and admitted students. These workshops will cover the admissions procedure and dates. We'll work with other offices to make sure you know everything you need to know about housing, orientation, and financial aid and scholarships. 
These workshops are exclusively for those who have applied and been accepted to attend in the Fall of 2023.
Coyote Next Steps Workshops*

| Date | Time | Registration | Topic |
| --- | --- | --- | --- |
|   |   |   |   |
*Dates and times are subject to change 
Chat with a Counselor
Come Chat with a Counselor from our Office of Outreach and Student Recruitment. These are question-driven virtual group drop-in sessions. Come get your concerns addressed and find out how to join the Pack!
These sessions are not individual appointments with counselors. If you'd like to have a Pre-Admissions Appointment we invite you to make an appointment.  
*Dates and times are subject to change 
Cal State Apply Workshops
Join the Admissions and Outreach staff for Cal State Apply Workshops to help you complete your CSUSB application successfully. These workshops will be conducted either in person or online. Our staff will review important information on the application and address common mistakes. 
These workshops are for students applying for Fall 2024.
 *Dates and times are subject to change
---
Accessibility Commitment
CSUSB is committed to providing equal access to university information and communication technologies for all CSUSB students, faculty, staff, and interested parties, regardless of disability. If you require any accommodations, please reach out to our office 3 business days prior to the program you wish to attend in order for us to make appropriate accommodations.
---
Missed a Session?
Click below to find an archive of previous sessions. 
2021

| Date | Session Title | Link to Recording |
| --- | --- | --- |
| 10/5/2021 | Cal State Apply First Year Application | Recording Link |
| 10/13/2021 | Cal State Apply Transfer Application | |
| 10/19/2021 | Cal State Apply Application (For Impacted Majors) | |
2022

| Date | Session Title | Link to Recording |
| --- | --- | --- |
| 10/20/2022 | CSUSB Highlights with Financial Aid | Recording Link |
| 11/9/2022 | Cal State Apply 2023 Workshop | |
| 11/15/2022 | CSUSB Highlights with Educational Opportunity Program | |
2023

| Date | Session Title | Link to Recording |
| --- | --- | --- |
| 2/23/2023 | Coyote Next Steps with Financial Aid and Scholarships | Recording Link |
| 3/23/2023 | Coyote Next Steps with Housing  | Recording Link |
| 4/25/2023 | Coyote Next Steps with Orientation (FYS/High School) | Recording Link |
| 4/27/2023 | Coyote Next Steps with Orientation (Transfers)  | Recording Link |