Public Administration | Committed to Ethical Public Service
We're open again. If you have any questions, you can stop by our office in JB 456 or contact us via phone at (909) 537-5758 or email us at mpainfo@csusb.edu.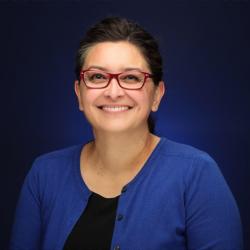 Dr. Sharon Velarde Pierce
Welcome to the Department of Public Administration
Public administration is the field of public service and prepares students for employment in government and not for profit organizations. 
Students entering the field are committed to serving the public interest. Our mission is to offer a high quality education in public administration founded in democratic governance. Our faculty combine practical experience with high academic credentials, and our staff is dedicated to supporting student success.
CSUSB offers a Bachelor of Arts in Administration, Concentration in Public Administration.   
Our website should answer many of your basic questions. However, if you need further information, that is what we are here for! Please let us know how we can be of assistance.
Dr. Sharon Velarde Pierce, Public Administration Undergraduate Coordinator
sharon.pierce@csusb.edu 
---
Undergraduate Programs
We offer a Bachelor's Degree in Administration with a Concentration in Public Administration. Students interested in a career in public service are encouraged to declare this major.
Students in other majors are encouraged to consider declaring a minor. Having a PA or Nonprofit minor can help your job search if you intend to work with or be employed by government organizations. Students with other concentrations in the Jack H. Brown College of Business and Public Administration will have already completed some of the course work for the Minor and can substitute other classes.
Important Department Quick Links