MPA California County Cohort Info Sessions
Starting in the Fall of 2023, the Department of Public Administration at California State University San Bernardino (CSUSB) is offering an Online Master of Public Administration (MPA) Cohort for California County employees. With support and guidance from leaders in our home county, San Bernardino County--and the statewide California Association of Counties--our California County cohort program offers a practical, leadership-oriented program that ensures participants have the foundational skills needed to be successful leaders in county government.
We are scheduling a series of informational sessions for the Fall 2023 California County Cohort program via Zoom.
First Zoom session will be on Monday, April 17, 2023 at 12:00 PM.
 Congratulations to our PA Faculty !!!!
 Congratulations to Dr. Montgomery Van Wart 
Montgomery Monty Van Wart, professor of public administration, honored with 2022-23 Outstanding Professor Award

Congratulations to Dr. Sharon Pierce
Associate professor of public administration named CSUSBs Outstanding Faculty Advisor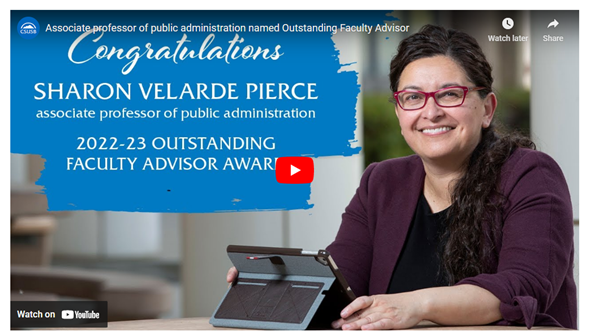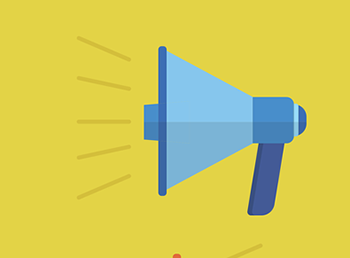 MPA Information Sessions 
Two MPA Info Sessions this month:
March 20, 2023 I 12:00 PM Pacific Time (US and Canada)
        https://csusb.zoom.us/j/ 89920585253 
March 21, 2023 I 06:00 PM Pacific Time (US and Canada)
      https://csusb.zoom.us/j/89101901222 
MPA Advancement to Candidacy Advising Session
Advancement to Candidacy Information
| Term | Date | Time | Zoom Link  |
| --- | --- | --- | --- |
| Spring 2023 | Saturday, April 15, 2023 | 11:00 am | https://csusb.zoom.us/j/88944212409 |
| Fall 2024 | TBA | TBA | TBA |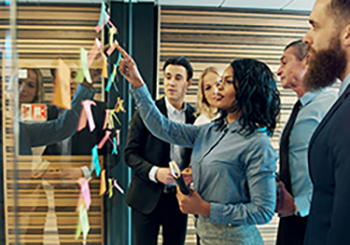 CSUSB Executive MPA - California County Cohort
This online program launched fall 2019 is the result of a partnership with the CSUSB public administration program and the California State Association of Counties (CSAC) Institute for Excellence in County Government, a professional, practical continuing education program for senior county staff and elected officials. Each year, dozens of county workers enroll or graduate from the program, which is one of few in the state.