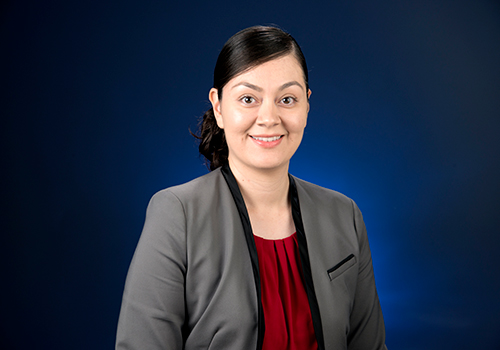 Meet Your Multiple Subject Admissions Advisor
Hi, I'm Arlena Allende, a Program Admissions Advisor. With years of experience in higher education and a passion for guiding aspiring educators, I specialize in helping students navigate the path to earning their teaching credentials. My mission is to provide personalized support, demystify admissions, and empower you to achieve your teaching dreams. Reach out for guidance on your teaching journey!
As a program admissions advisor for the Single Subject credential program, I'd like to provide you with an overview of what we cover in an information session. We aim to ensure you have all the information you need to make an informed decision about pursuing your Single Subject teaching credential. 
Arlena Allende
Program Admissions Advisor
aallende@csusb.edu
909-537-5291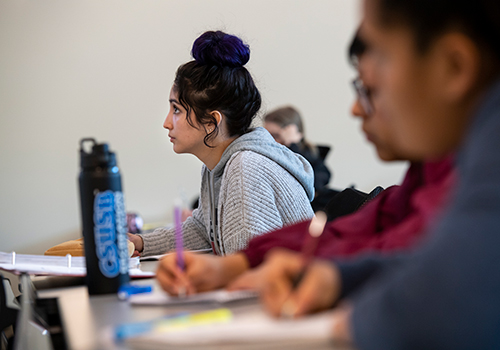 What you can expect to learn during the information session
Information sessions are a great way to learn about the credential programs at the Watson College of Education. During our virtual meeting, I will discuss the following topics in detail:
Introduction to the Program
You'll learn about the program's curriculum, including the courses, fieldwork, and student teaching requirements. We'll also provide an overview of the program duration and scheduling options.  I'll explain the importance of field experience and student teaching, as these are essential components of teacher preparation. You'll learn about the process of securing a student teaching placement and the support provided during this phase.
We'll guide you through the application process, including deadlines, required documents, and how to submit your application.
Financial Aid and Scholarships
We'll provide information about available financial aid, scholarships, and other funding opportunities to support your journey in the program
We'll open the floor for questions, allowing you to seek clarification on any aspects of the program, admissions process, or related topics.
At the end of the information session, I'll provide guidance on the next steps you should take to start your journey towards earning a Single Subject teaching credential.

Information sessions are conducted on ZOOM! Choose from any of the dates listed below:
Multiple Subject Information Sessions