COE OPEN HOUSE
Thursday April 25, 2019
College of Education – Atrium
4:30 – 7:30 p.m.
4:30 p.m. – Registration check-in
5:00 p.m. - Welcome and Opening Remarks
Jake Zhu, Interim Dean
Shari McMahan, Ph.D., Provost and Vice President for Academic Affairs
Iris Riggs, Ph.D., Faculty
Terry Constant, COE Staff Retiree
Yessica Rodriguez, ASI Board of Directors - COE Representative
Brian McDaniel, 2018 California Teacher of the Year, CSUSB COE Alumnus
Jim & Judy Watson, Champions of Literacy,  J.R. Watson & Associates Development Corporation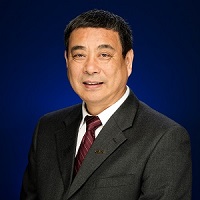 Dr. Jake Zhu, Interim Dean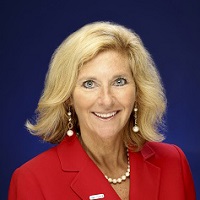 Dr. Shari McMahan, Provost California State University, San Bernardino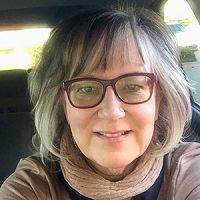 Dr. Iris Riggs, Professor, College of Education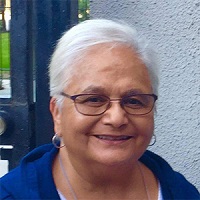 Terry Constant, COE Staff Retiree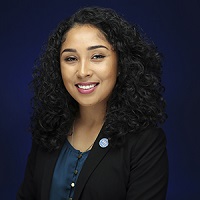 Yessica Rodriguez, ASI Board of Directors, College of Education Representative
Brian McDaniels, 2018 California Teacher of the Year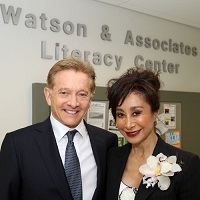 Jim and Judy Watson
Program Showcase
Teacher Education and Foundations
Master's Student Research Posters
Master's students in the TEF Department present research that they have completed in their Master's programs.
Location: Second Floor Hallway near CE-260.
Becoming a Teacher at CSUSB
Multiple and Single Subject Credential Programs showcase their teacher preparation programs, and provide information on how to become a teacher at CSUSB.
Location: CE-260
Teaching Demonstrations in STEM
Current teachers demonstrate inspiring activities for teaching or learning Science, Technology, Engineering and Math.
Location: CE-312
Explore Math and Learning Materials
Location: CE-314
Tips and Tools for Parents/ Caregivers with School-Aged Children
Come to this room for information that parents need to know about current educational standards and policies. Information is available in Spanish and English.
Location: CE-102C
Watson & Associates Literacy Center
Founded in 2004, the Watson and Associates Literacy Center is a component of the College of Education at the California State University, San Bernardino. The Literacy Center provides one-to-one literacy tutoring in all four domains of literacy: listening, speaking, writing and reading to children in grades kindergarten through 12 four afternoons each week.
4:30 - 5:30 p.m. You are invited to observe our in-progress tutoring sessions.
4:30 - 7:00 p.m. Please come by to meet our tutors and tour our wonderful space.
Location: CE-119
LEAD Education Projects & Journal Office
The LEAD Organization serves as a primary site for a set of innovative and productive programs, publications and events in Latinos and Education. These projects involve significant participation of faculty, students and administrators, as well as partnerships in the region and nationally, and strong interactive connections with Latino networks in the U.S., as well as Latin Americans and Indigenous Peoples throughout the Americas and the world, many whom are already in contact with LEAD personnel and the university.  
You are invited to visit the LEAD Projects Office to see our poster and video presentation.
Location: CE-305
The Center for Teaching English Learners (CTEL)
The CTEL serves as a repository of instructional materials for teachers in K-12 classrooms; as a resource center for prospective and practicing teachers whose classroom teaching is impacted by the presence of culturally and linguistically diverse (CLD) learners and who seek innovative strategies for teaching English; as a materials development laboratory for educational master's projects in the area of teaching English to speakers of other languages, as a resource and referral service for partnership school districts who seek training for teachers, and as locus for initiation of grant proposals in the area of providing high-quality education for English learners.  Information about the credential program as well as brochures, program books and goodies will be available.
Location: CE-212
Special Education Rehabilitation & Counseling
Institute for Research, Assessment & Professional Development
The Institute for Research, Assessment & Professional Development at Cal State, San Bernardino provides opportunities across all three domains of the institute (i.e., research, assessment, professional development) enhance collaborations between program areas, faculty, graduate students and partnering activities with community agencies.
5:00 - 7:00 p.m.  Neurofeedback Demonstration - Try out neurofeedback and run a computer using only your brain.
Location: CE-120
Special Education Program
Please come and share in some activities that will allow you to experience what its like to be a student with a disability.  Learn about the variety of programs and pathways offered for candidates pursuing special education teaching credentials at CSUSB.
Location:  CE-217
PPS Psychology Program
4:30-6:00 p.m. Slide show and information on the growing field of School Psychology.  
Historical assessment tools on exhibit
Location: CE-219
MS in Counseling and PPS Credential 
We offer a robust and exciting curriculum, to prepare students for a rewarding career in counseling in a variety of settings. Many of our graduates work in both K–12 schools and in community colleges as professional counselors. Additionally, our graduates work in a variety of settings providing counseling and leadership in public and private sectors in hospitals, counseling clinics, criminal justice & probation, higher education, and private counseling. Graduates also can continue on to pursue licensure as a Licensed Professional Clinical Counselor or seek a PhD.
Location:  2nd floor in the area outside of CE-219 and CE-218 (Counseling Suite)
Ability Sports & Education Festival
Please join us for a small sampling of the transformative affect the Ability Sports & Education Festival has on all who experiences it. We will have adaptive equipment such as beep baseballs and frisbees, our 360 degree video accessible technology, and even a few light sabers from our adapted fencing Light Saber clinic.
Location: Outside in front of COE Building
 
Educational Leadership & Technology
Become a TK-12 Administrator
Join the faculty to learn more about how to become a TK-12 administrator through our MA in Educational Administration and Administrative Credential Program
Location: CE-373
Demonstration Teachers
15 minute demonstrations on how to teach specific subject areas.
Location: CE-209
Mischa Tacchia, English  - Tips for Getting Hired
5:45 p.m.
Jose Gomez, Math - Building Relationships Makes a Difference In the Classroom
6:00 p.m.
Treg Painter, Math - The Questions and Scenarios Every Teacher Should Know
6:15 p.m.
John Brannon, Music - The Balancing Act: Teaching the Healthy Way
6:30 p.m.
Angela Olton, Special Education - Emboldening Our Youth for Future Influence and Impact
6:45 p.m.
Instructional Technology
Tour the Media Recording Studio (CE 206) and record a memory!  
Location: CE-206
Visit the ETEC Computer Labs (CE 207) to learn more about how to become a technology coordinator or an instructional designer/technologist through our MA in Education, Instructional Technology program option
Location: CE-207
Career Technical Education  
Program Information Session - The CTE program is for individuals with work experience in a business, technical, vocational, trade and industrial specialty who would like to teach that specialty (Designated Subject) to students in a Regional Occupational Program (ROP) or any state funded Career and Technical Education program.
Location: CE-373
Ed.D. in Educational Leadership
Program Information Session - The Doctorate in Educational Leadership is a dynamic program designed to prepare educational leaders to be reflexive scholar-practitioners who are committed to promoting equity, social justice, and transformation.
5:30 - 7:00 p.m.
Location: CE-336
 
COE Program Information Tables
Special Education Internship Program - Mild to Moderate Disabilities and Early Childhood Education
Location: 2nd floor in the area outside of CE-219
University Center for Developmental Disabilities (UCDD) 
The University Center for Developmental Disabilities (UCDD) is a supplemental behavioral intervention and parent training program. UCDD serves children with developmental disabilities and their families.  The program provides one-to-one behavioral interventions as well as parent training and education for families with children and/or adolescents with developmental disabilities who display a wide range of behavioral problems, and/or deficits in attention, communication, or social interaction.  The UCDD program operates on the campus of CSUSB and in Palm Desert.  Read more for
Location:2nd floor in the area outside of CE-219
Adapted Physical Education Added Authorization Credential (APE)
Location: 2nd floor in the area outside of CE-219
Faculty Book Display
Books published by COE faculty during past 10 years. 
Location: COE North Stair Tower, 1st Floor by CE-119
 
Academic & Administrative Spaces
Jim and Judy Watson College of Education Student Services Office
Please visit the Jim & Judy Watson COE Student Services Office to obtain information on:  Program Admission Advising, Credential Program Admissions, Masters and Advanced Credentials, Fieldwork Supervision, Special Education Intern Program and Credential Processing.
Location: CE-102
Peer Advising for Liberal Studies (PALS)
The mission of PALS is 'to serve as a model of transdisciplinary study that fosters student inquiry and learning using a breadth of intellectual approaches and knowledge to enable students to critically engage with our diverse and complex world and meaningfully contribute, with purpose, to the public good.'  Visit and meet with our student peer advisors.
Location: CE-114
Undergraduate Writing Center
Location: CE-310
Graduate Writing Center
Location: CE-311