Here you will find resources and guides to help you with your research relating to printmaking in general. For further help with source research and advice visit the Visual Resource Center or J. Pfau Library.
Research
Where to start:
When researching a topic with little online information it is best to start with a name of an artist, a time period, or a style or technique. The reason being that there may be more information on those individual subjects rather than printmaking as a whole. Artists such as Andy Warhol, Ernest Ludwig Kirchner, or Roy Lichtenstein can be good starting points. There are various techniques in printmaking such as woodblock printing, intaglio, or screen printing and when searched online there are numerous sources with plenty of information on each one.
Databases
VRC Image Collection -The Visual Resource Center Image Collection database supports teaching and research in art, design and art history at the CSU San Bernardino.
Oxford Art Online  - Links images to related entries, covering major artists, periods, and styles.
Shared Shelf Commons- Shared Shelf Commons is a free, open-access library of images from libraries, archives, and museums around the world.

Searching for the artist in the ArtNet Artists A-Z list.  Artist information will often include a link to a list of dealers representing the artist. Browse over 340,000 artists
 
Online journals available through the John M. Pfau Library:
Print Quarterly - is the leading international journal dedicated to the art of the print from its origins to the present. It is peer-reviewed.
Art in Print - The journal appeared six times a year  in print and online. Each issue includes feature articles and reviews of recent books, exhibitions and new editions, as well as a survey of gallery, museum, workshop, and market news.
Images
Art21 - Art21 is a celebrated global leader in presenting thought-provoking and sophisticated content about contemporary art, and the go-to place to learn first-hand from the artists of our time."-- Search on "Prints or Printmaking
International Print Center, New York -IPCNY is dedicated to the innovative presentation of prints by emerging, established, national, and international artists. 
Boston Printmakers - An international association of printmakers, promoting public knowledge, understanding and support for printmakers. Excellent for coverage of contemporary printmakers, exhibitions, and artists.
Christie's Prints & Multiples - A comprehensive journey through Western art movements from 1500 to the present day.
Museum of Modern Art: Prints MOMA - More than 85,000 works are currently available online.
Library of Congress Fine Prints collection - About 85,000 prints created as art works, ca. 1450-present (most dating between 1800 and the present). Prints by American printmakers and artists (e.g., Paul Revere, Mary Cassatt, Jim Dine, Joseph Pennell) predominate, but creators in many other countries are also represented (e.g., Albrecht Dürer and Marc Chagall)
A Catalogue Raisonné: James McNeill Whistler Etchings. This project explores the creative processes of the American-born artist, James McNeill Whistler (1834-1903), as an etcher and printer. A major figure in 19th century printmaking, he created 490 etchings.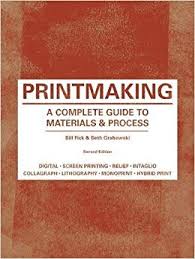 Fick, Bill, and Beth Grabowski. Printmaking: A Complete Guide to Materials & Processes. Second ed. London, United Kingdom: Laurence King Publishing, 2015.
Printmaking is a practical and comprehensive guide to printmaking techniques.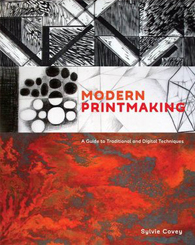 Covey, Sylvie. Modern Printmaking: A Guide to Traditional and Digital Techniques. First ed. Berkeley: Watson-Guptill, 2016.
A fully illustrated instructional printmaking book presenting step-by-step examples alongside representative works from thirty top contemporary printmaking artists. Printmaking is flourishing in the modern era, appealing to both traditional artists as well as those interested in graphic design and digital techniques.