The VRC hours for the 2022 Fall Sessions are M-Th from 8am-5pm.
We are continuing our support in:
Virtual workshop: Finding images for Art, Art History & Design Research 
Digitizing large numbers of instructional images in advance for upcoming courses
Developing and updating research guides in support of art history, visual art and design research
For help with any of our resources, please book a Zoom consultation, call or email us!
About VRC
The Visual Resource Center (VRC) at the Department of Art & Design is a digital and analog image, book, and materials samples library used in classroom instructions, student presentations, and research.
The Center is open to all students actively enrolled in an art history, design, studio art, museum studies and gallery practice, and visual art courses. 
It is home to Innovative Materials library, to an ever-growing Instructional image library of over 20,000 digital images of works of art in addition to 1,500 art reference materials, books and journals, 400 videos on art, design and visual culture, and over 70,000 slides.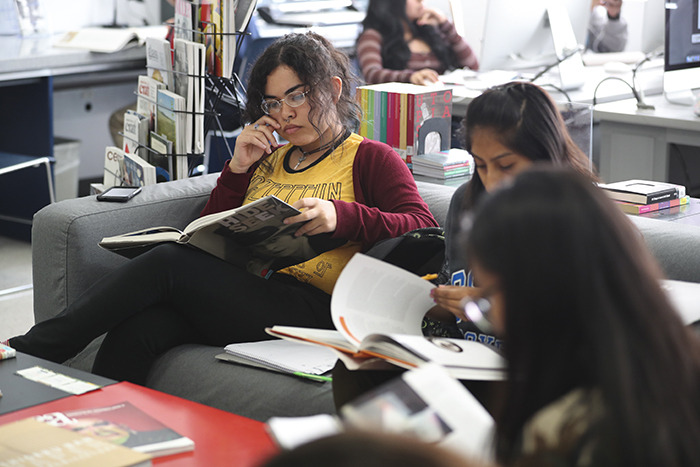 The VRC is located in the Arts Building on the second floor. It is open to all CSUSB students, faculty and staff for research and study from 8:00am – 5:00pm, Monday-Friday. The VRC is closed on University recognized holidays (see the academic calendar for specific dates). 
Header image credit: Stravinsky Fountain, Centre Georges Pompidou (Paris, Île-de-France, France), photographer: Scott Gilchrist