About VRC
The Visual Resource Center (VRC) at the Department of Art & Design is a digital and analog image, book, and materials samples library used in classroom instructions, student presentations, and research. The Center is open to all students actively enrolled.
The VRC is home to Innovative Materials library, to an ever-growing Instructional image library of over 30,000 digital images of works of art in addition to 1,500 art reference materials, books and journals, 400 videos on art, design and visual culture, and over 70,000 slides.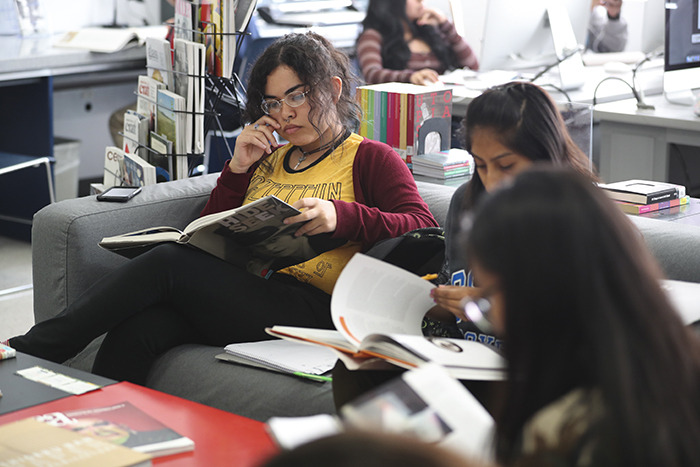 The VRC is located in the Arts Building on the second floor. It is open to all CSUSB students, faculty and staff for research and study from 8:00am – 5:00pm, Monday to Friday. The VRC is closed on University recognized holidays (see the academic calendar for specific dates). 
Header image credit: Stravinsky Fountain, Centre Georges Pompidou (Paris, Île-de-France, France), photographer: Scott Gilchrist