Here you will find resources and guides to help you with your research relating to graphic design in general. Some resources could have been included in more than one category, so look beyond categories. For further help with source research and advice visit the Visual Resource Center or J. Pfau Library.
Free Adobe Tutoring for CSUSB Art & Design Students - Provided by the Center for Digital Learning and the Here to Career Title V Grant

Images
Burst: The high-resolution images are offered under the Creative Commons Zero (CC0) license-all for free!

Image*After: Large collection of free stock images and textures that may be modified and re-used for personal and commercial projects.

Lost & Taken: Free background textures.

RGBStock:  100.000+high quality free stock photos and graphics.

Unprofound: Public domain photos organized by color rather than subject.

Unsplash: All for free, including for commercial purposes, without permission from or attributing the photographer or Unsplash.

Stock.XCHNG: Over 350,000 quality stock photos – all for free!

Pexals: Over 1.4 million royalty free stock photos, movie clips and vector art. The images are free from any copyright restrictions or are licensed under the Creative Commons Public Domain Dedication.

Vector art: 10,000+Royalty Free
 
Research
AD*Access – Duke University Libraries: The Ad*Access Project, presents images and information for over 7,000 advertisements printed in U.S. and Canadian newspapers and magazines between 1911 and 1955. Ad*Access concentrates on five main subject areas: Radio, Television, Transportation, Beauty and Hygiene, and World War II, providing a view of a number of major campaigns and companies through images preserved in one particular advertising collection available at Duke University.

Coca-Cola Advertisements: Over 1,100 online items: films, photos, prints, advertising, drawings, and more (1890-preset) featuring Coca-Cola.
Emergence of Advertising in America: 1850-1920: This collection presents over 9,000 images that illustrate the rise of consumer culture, especially after the American Civil War, and the birth of a professionalized advertising industry in the United States.

Lürzer's Archive: Creative resource for advertising professionals. Search among 30+ years of the best print campaigns, TV commercials and digital designs from around the world.
Three Centuries of Broadsides and other Printed Ephemera [Library of Congress]. The collection contains, among other materials, posters, playbills, songsheets, notices, invitations, proclamations, petitions, timetables, leaflets, propaganda, manifestos, ballots, tickets, menus, and business cards.

VADS: Visual Arts Data Services: Contains over 100,000 images that are copyright cleared for educational and research usage. Images are organized into 44 distinct collections that range from textiles to graphic design to photography.

Logobook: A searchable showcase of logos, symbols & trademarks arranged by: Letters & Numbers, Shape, Object, Nature, and Business.

Visual Resource Center Image Database: This collection presents over 20,000 digital images of work of art, paintings, photography, illustrations etc. North America we include a selection of illustrations from 'Puck' magazine, the first successful humor magazine in the U.S. with colorful cartoons, caricatures, and political satire focused on of the issues of the day.
Typography
The Herb Lubalin Study Center of Design and Typography: Established in 1985, The Herb Lubalin Study Center of Design and Typography at The Cooper Union was created to preserve Herb Lubalin's vast archive of work. Over the years the collection has grown and now includes many pieces of ephemera from countless other designers.
Font Squirrel: Free fonts! Most are available for personal use. Some are available for commercial use.
Dafont: Free fonts! Most are available for personal use. Some are available for commercial use.
Google Web Fonts: Most are available for personal use. Some are available for commercial use.

Thinking with type: This site was designed as a classroom companion to the book Thinking with Type: A Critical Guide for Designers, Writers, Editors, and Students. Included here are lectures, project ideas, handouts, and more to use for teaching.
Books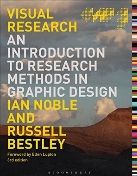 Noble, Ian. Visual Research: an Introduction to Research Methods in Graphic Design. Third ed., 2016.

Call #: NC997.B44 2016

The aim of this book is to provide an introduction to the important area of research in graphic design practice, and explain the key terms and theories that form the basis of design thinking.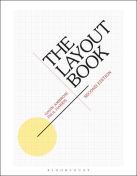 Ambrose, Gavin., and Paul Harris. The Layout Book. Second ed. Required Reading Range. Course Reader. 2015.

Call #: Z246.A554 2015

"A fascinating exploration of this fundamental aspect of graphic design, The Layout Book explains the hows, whys and why-nots of the placing of elements on a page or screen layout. A historical overview of the subject is followed by a systematic look at key theoretical principles and practical applications".
Professional Organizations
American Institute of Graphic Arts (AIGA): AIGA, the professional association for design, is the place design professionals turn to first to exchange ideas and information, participate in critical analysis and research and advance education and ethical practice. Minnesota also has a state chapter.

ATypI (Association Typographique Internationale): ATypI, Association Typographique Internationale, is the global forum and focal point for the type community and business.
Society for Environmental Graphic Design (SEGD): SEGD is the global community of people who work at the intersection of communication design and the built environment. Environmental Graphic Design embraces many design disciplines including graphic, architectural, interior, landscape, and industrial design.