Reference help for finding images and art resources
Instructional Support
Course study sets. Each quarter, the VRC places image study sets online for select courses. Study sets are organized by professor, and course number within the VRC's Image Collection.
Visual information seeking and retrieval 
General introduction to the Visual Resource Center's resources.
Provide course-integrated visual literacy instruction in the classroom or in the Visual Resource Center, focused on the tools needed for a specific research assignment.
Support for digital humanities projects and technology.
Rooms to study or work on projects. 
Image Database and Resources

Providing images for art education and research is the core function of the Visual Resource Center. While some images can be obtained publicly from museum and gallery websites, and some purchased from commercial vendors, many art images are not available. Therefore, the VRC's cataloging and digitizing service is integral to the educational goals set forth by the Department of Art & Design. In addition to the creation of images, the VRC also creates PDFs of articles and book chapters for faculty members to use for teaching and research.

The VRC provides course support to the Department of Art & Design by digitizing large numbers of images, which are specialized and are not generally available. All digital images are delivered through the VRC Image Collection. To find out if we can support your course, please email the VRC Director for more information.

Since 2013, the VRC acquires only born-digital materials, which are accessible through the VRC Image Collection.

The VRC, along with the Visual Resources Association and the Association of College and Research Libraries, believes that copying and scanning artwork, images and text under certain limitations do not violate copyright law when it adheres to the guidelines set forth by the Fair Use Exemptions.
The VRC is not responsible for any aspect of the use of digital images.
If you have questions about copyright and fair use of images, please contact the Visual Resources Specialist.
 
Collection Development
Collections are established and maintained following the recommendations and needs of the Department of Art & Design faculty. Students may suggest items to be added to the Visual Resource Center collections. Each request will be evaluated according to our collection development policy and the budget limits of the Department of Art & Design.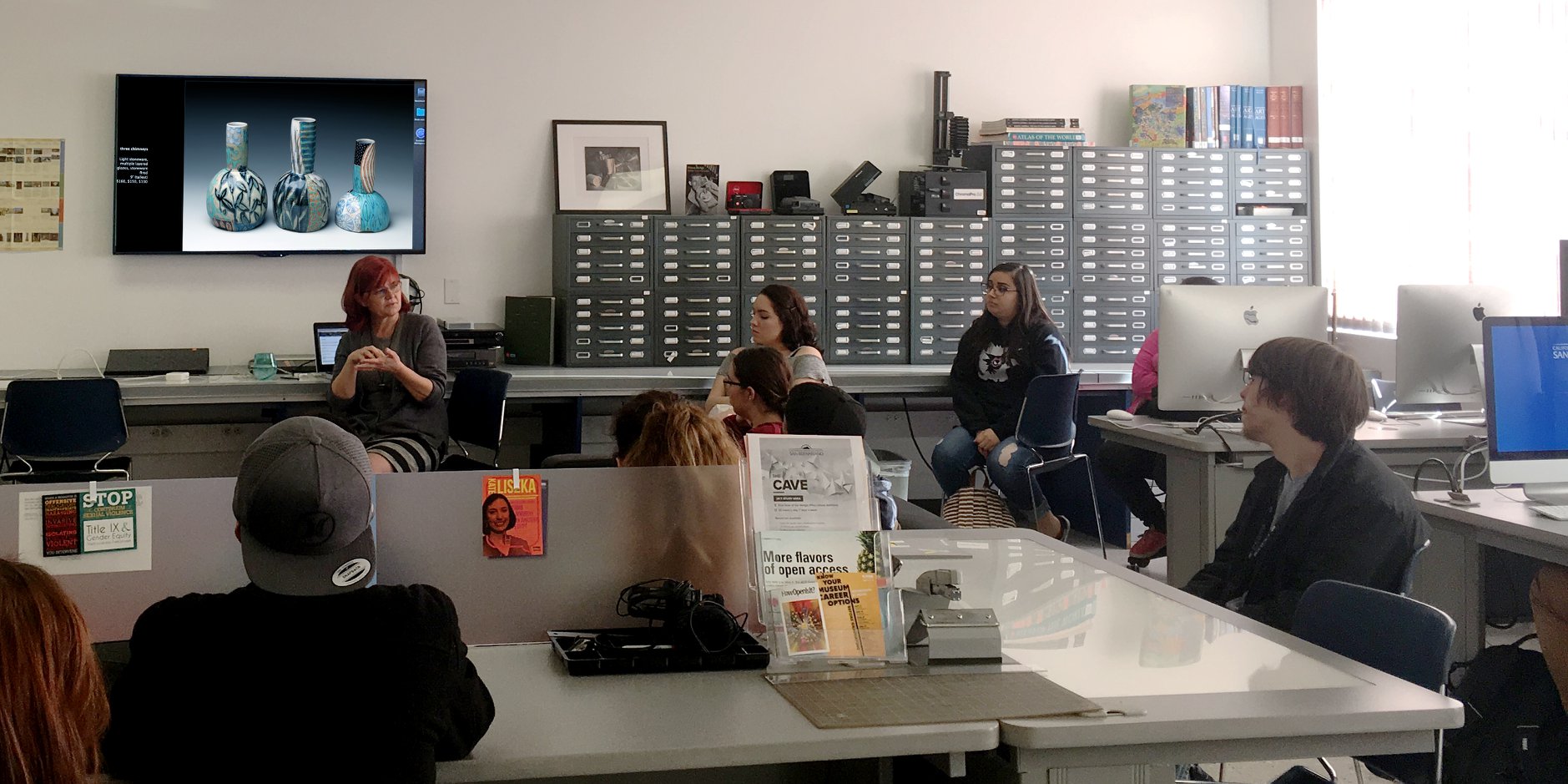 Image courtesy of Anna Delgado