In progress...

Images
VRC Image Library

Corning Museum of Glass Collection:  SearchThe CMoG Collection Browser allows you to search for, view high-quality photographs of, and learn more about glass objects in the Museum's collection:


The Yale University Art Gallery's collection of American decorative arts is among the finest in the United States.


Google Arts and Culture: Explore more than 6,000 glass objects from multiple museum collections, including more than 2,000 images of objects at the Corning Museum of Glass. Bergstrom-Mahler Museum of Glass. The art museum opened in 1959 to house the largest and most representative collection of glass paperweights in the world and now also includes antique Germanic drinking vessels, Victorian art glass and contemporary studio glass.

Research
Corning Museum of Glass collection: The Museum's Glass Collection showcases more than 35 centuries of glass artistry.

Toledo Museum of Glass collection: 5,733 Objects

NYPL Digital Collections: Provides free and open access to over 800,000 images digitized from the The New York Public Library's vast collections.

Extended list of glass artists: 


Design and Applied Arts Index: DAAI contains more than 212,000 records, with around 1,200 new records added in each monthly update.

Art Bibliographies Modern: ABM contains almost 300,000 abstracts concerning contemporary and modern art from journal articles, books, exhibition catalogs, essays and reviews. The abstracts cover subjects since the late 19th century ranging from performance art and installation art to illustration and body art. The entire history of photography is covered. 


Glass  Dictionary

View the history of art in glass

Glass Art Resources

Corning Museum of Glass, NY
Museum of Glass, Tacoma, WA
Chrystler Museum, Norfolk VA
Glass Art Society

Publications
Art Glass Magazine
-Talking out your glass podcast
Glass Quarterly Hotsheets
New Glass Review
American Craft
The Flow (flameworking)

 
Books
The Visual Resource Center maintains.....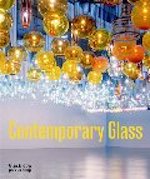 Craig, Blanche. Contemporary Glass. London: Black Dog, 2008. Print.

Call #: NK5105.C66 2008

The book presents essays that focus on the history of glass, from as early as 3000 BC, when it was traditionally used as a pottery glaze, through to contemporary glassmaking techniques...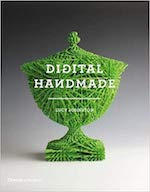 Johnston, Lucy. Digital Handmade: Craftsmanship and the New Industrial Revolution. 2015.

Call# N7433.8 .J64 2015

Digital Handmade presents eighty international designers, artists, and craftsmen who combine the precision and flexibility of computing and digital fabrication with the skill and tactility of the master artisan to create unexpected and desirable objects and products.