Tea, The, Cha, Tee, Te...
This guide is for students in the Ceramic program and students who are researching the decorative arts with subject - teapots.

Keywords for searching; teapot, Chanoyu, Iemoto, Shigaraki, Irabo Chawan, Busan, Ido, Kohiki, Raku, Hagi, Yixing teapots, Sen no Rikyū, Omotesenki school, Tokugawa, lemoto Gaze.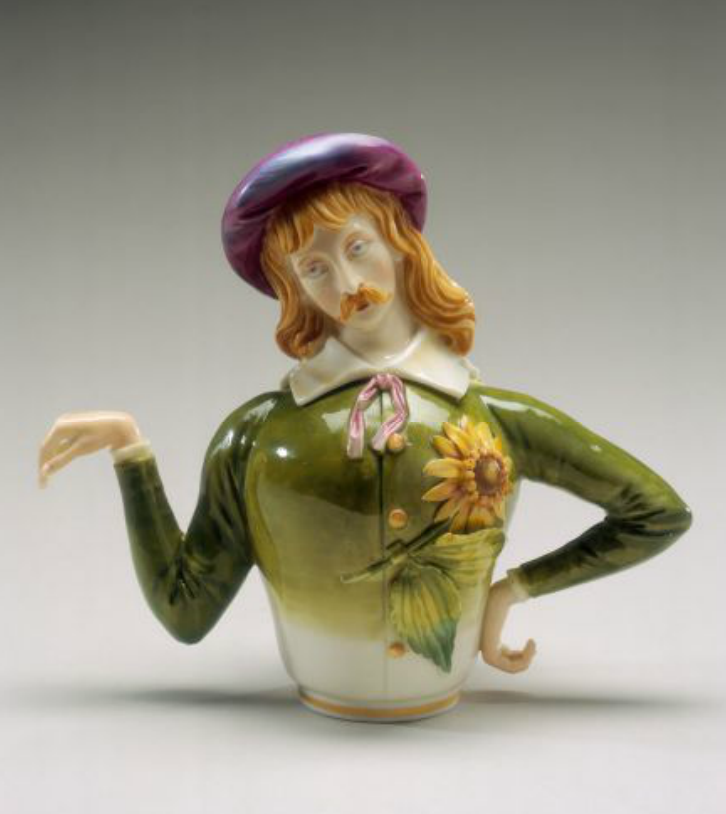 James Hadley. Teapot, 1882. Porcelain, enamel. Baltimore Museum of Art.
Images
Tip for searching image database; use keyword "teapot" as an object type.

Artstor Public Collection - 1162 images of teapots from North America, Asia and Europe. 
VRC Image Collection  - a small collection of teapots
Calisphere - Calisphere provides free access to unique and historically important artifacts for research, teaching, and curious exploration.
V&A's teapot collection - The V&A is the world's leading museum of art and design, housing a permanent collection of over 2.3 million objects that span over 5,000 years of human creativity.
Europeana - Over 1000 images of teapots from European institutions that provides open access to more than 15 million digital objects from more than 1500 European institutions. 
accessCeramics - Contemporarly  collection of teapots.
Virtual Collection of Asian Masterpieces - Over 120 museums have contributed images of masterpieces from Asian origin promote mutual understanding and appreciation between peoples of various and different cultures. Each day, a new masterpiece is featured. Objects are searchable, and video clips of curators discussing works of art are also available
Research
Types, Etiquette, and History - A guide for everything about tea from Helen Hall Library.
JSTOR-Extensive archive of scholarly journals.
Oxford Art Online - An online encyclopedia of the visual arts with over 45,000 articles and over 130,000 images.
Ceramics Monthly - Articles, information and resources for and about ceramics and pottery. The print version could be found at the Visua Resource Center. The Pfau Library holds online subscription.