Fraternities & Sororities Make Grades
Helping members achieve scholastic excellence is a value of the Greek community at CSUSB. Each fraternity and sorority develops a comprehensive academic success plan for members to reach their full academic potential. These plans provide scholastic assistance through skill building workshops, mentor programs, awards, study sessions and incentives to challenge members
Fraternities and Sororities Are Leaders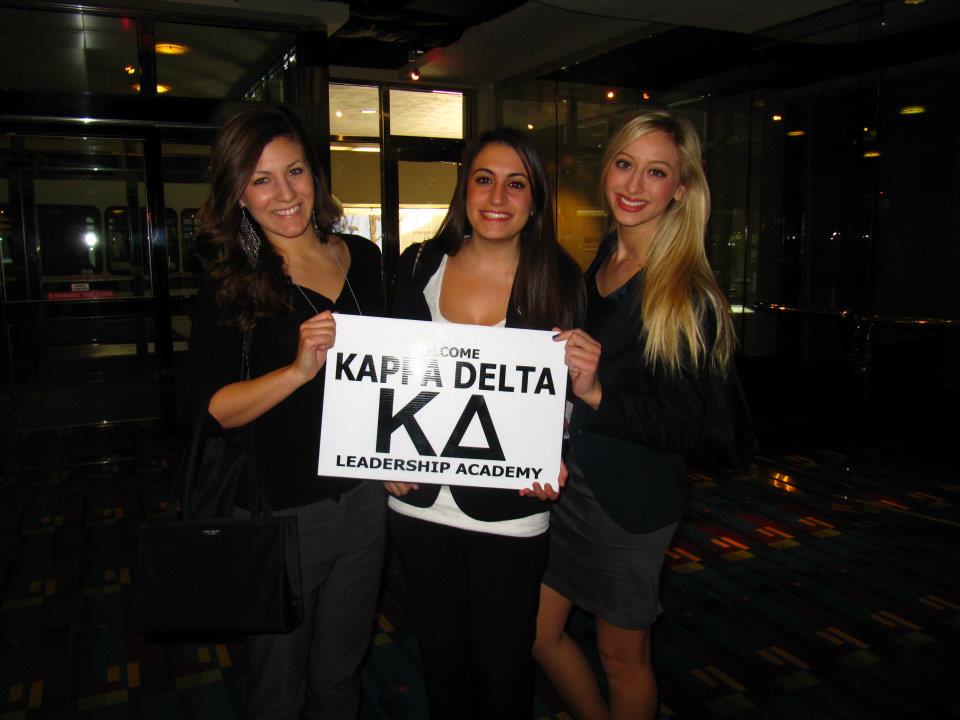 Fraternities and sororities provide a solid foundation in leadership training that prepares members for the demands and responsibilities needed for the future. All members of the Greek Community participate in on-going leadership training and education. Each organization elects and appoints officers annually to manage the chapter's day-to-day operations, these positions allow both new and seasoned leaders the opportunity to develop and practice essential skills. Time management, organization, effective communication and conflict resolution are just a few examples of skills you will learn in a Greek organization. 
Fraternities and Sororities Care About the Community
It is safe to say that no other segment of the student population has dedicated more time, resources, or has raised more money for charity than the members of our Greek community. From volunteering in elementary schools, to giving blood, to raising money for charities such as the Make a Wish Foundation, Ronald McDonald House Charities, or the Wounded Warrior Project, fraternities and sororities are lending a helping hand by performing various community service projects.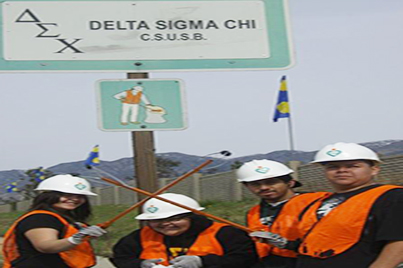 Fraternities and Sororities Have Fun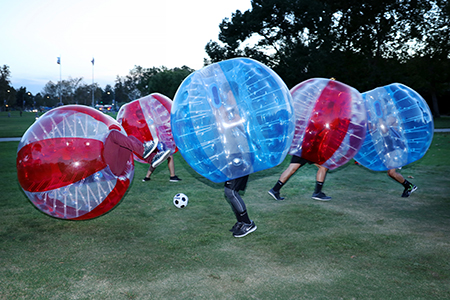 For many students, the Greek social life helps to make college a more fulfilling experience. Greek organizations provide a calendar of social activities including formals, skit nights, mixers, Lip Sync competitions, and other special events. Sororities and fraternities can offer more of a family atmosphere and go beyond ordinary friendships - often lasting a lifetime.
Fraternities and Sororities Are Athletic
Greek organizations sponsor teams to participate in various intramural sports, council sports leagues and in other fraternity and sorority philanthropy tournaments. Some of these sports include flag football, soccer, basketball, softball, and volleyball. Members of fraternities and sororities also provide school spirit at by supporting CSUSB athletics by attending games and the annual Homecoming celebration.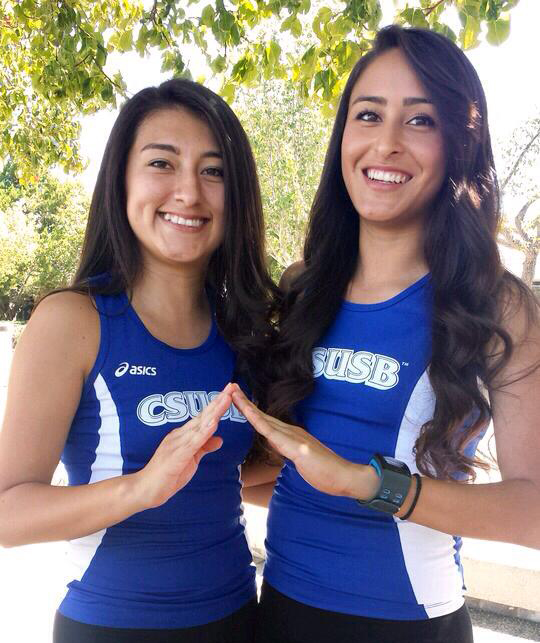 Fraternities and Sororities Are Members For Life
One of the most important components of Greek life is friendship or more specifically brotherhood and sisterhood. Deep friendships develop through working together toward common goals and provide a sense of family. Lifetime friendships expand beyond individual chapters to include all members of the national and international Greek Life community. Alumni organizations help students network for potential employment opportunities after graduation, and keep in touch through newsletters, correspondence, meetings, and special alumni events.