Welcome to the Fraternity & Sorority Life Page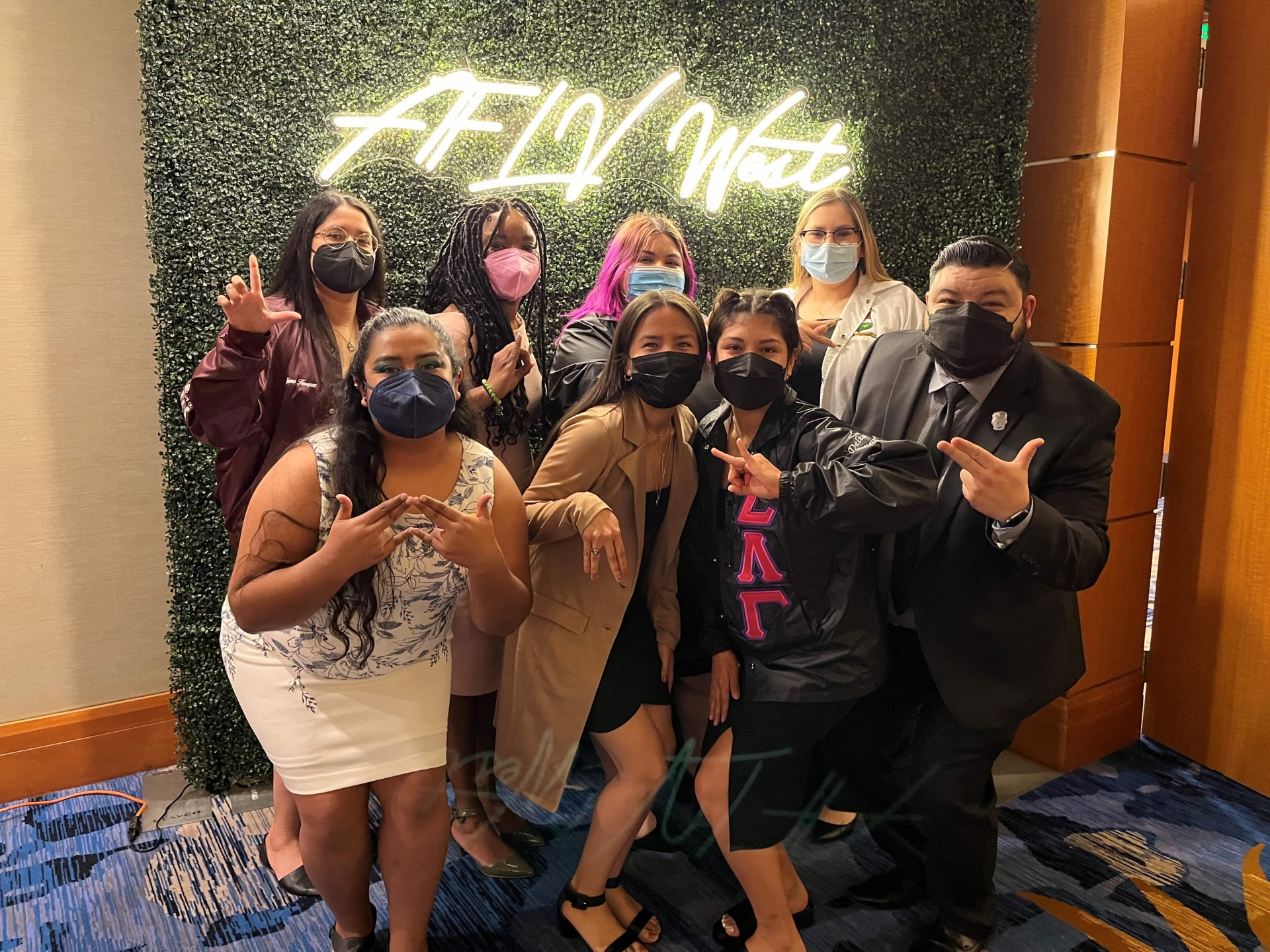 Fraternities and Sororities at CSUSB are values-based student organizations founded on the principles of friendship, service, scholarship, and leadership. Students that make the decision to join a fraternity or sorority develop life-long bonds and commitment to their organizations. 
Cal State San Bernardino has a fraternity and sorority life community made up of four governing councils, each council supporting different types of fraternities and sororities. The governing councils are as follows:
Interfraternity Council (IFC)

Historically all male-identified fraternities.
Multicultural Greek Council (MGC)

Fraternities and sororities that were funded with an intent to focus on cultural identity. 
National Pan-Hellenic Council (NPHC)

Historically Black fraternities and sororities.
Panhellenic Council (PHC)

Historically all female-identified fraternities (sororities).
While each council is unique in terms of governance and identities, together they represent a string, diverse community of student leaders and change agents. 
Interfraternity Council (IFC)
Delta Sigma Phi (1899)
Kappa Sigma (1869)
Pi Kappa Alpha (1868)
Sigma Nu (1869)
Sigma Phi Epsilon (1901)
Multicultural Greek Council (MGC)
Kappa Delta Chi Sorority, Inc. (1987)
Lambda Theta Alpha Latin Sorority, Inc. (1975)
Lambda Theta Nu Sorority, Inc. (1986)
Sigma Lambda Beta International Fraternity, Inc. (1986)
Sigma Lambda Gamma National Sorority, Inc. (1990)
Sigma Pi Alpha Sorority, Inc. (1996)
National Pan-Hellenic Council (NPHC)
Alpha Kappa Alpha Sorority, Inc. (1908)
Delta Sigma Theta Sorority, Inc. (1913)
---
Zeta Phi Beta Sorority, Inc. (1920)
Panhellenic Council (PHC)
Alpha Delta Pi (1851)
Alpha Phi (1872)
Kappa Delta (1897)
Zeta Tau Alpha (1898)