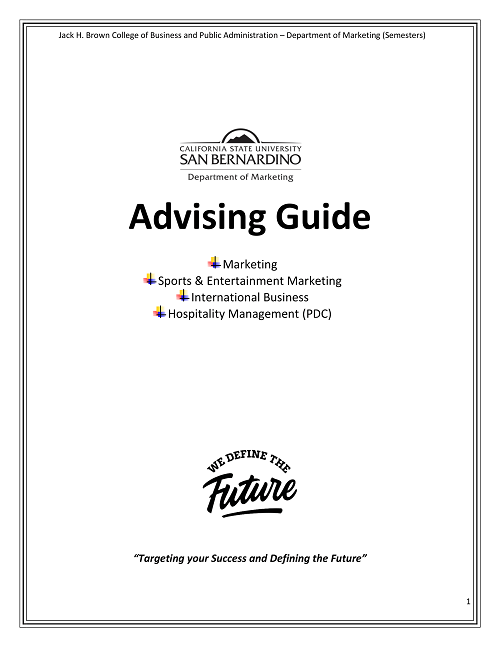 Semester Advising Guide
The Department of Marketing semester advising guide has all the information you need to soar through your concentration. Each concentration and minor offered by the Department of Marketing is included this advising guide along with course descriptions and the road maps.
Download a copy of the Semester Advising Guide below.