Transit and Rail- Are They The Answer? 
The Issue
Over the last quarter century, Southern California has invested heavily in public transportation, yet over the last ten years, transit ridership has declined significantly and society shows no signs of giving their reliance on automobiles as their primary mode of transportation. Automobile ownership and traffic congestion continue to increase and land use is progressively focused in areas not well served by transit. What role will transit and rail play in the future of mobility in the Inland Empire? How will emerging mobility trends such as on-demand ride services, shared vehicle ownership and autonomous and connected vehicles impact transit? Can transit systems adapt and reclaim ridership, and will it matter? 

In this dialogue series, we will look at the role transit and rail have played in the past and what role they may have in the future. We will examine pressing questions such as how can transit be integrated into the mobility models of the future? How can people be incentivized to "choose transit?" What about the first and the last mile issues? Will transit and rail even be relevant in the future of mobility in our region? 
New Event Location
The September 11th Dialogue Seires will be hosted at the Loma Linda San Manuel Gateway College. San Manuel Gateway College is located off of W. Mills Street off the 215 Freeway at 250 S. G. Street, San Bernardino CA, 92450. 
Click here for directions to the Loma Linda San Manuel Gateway College: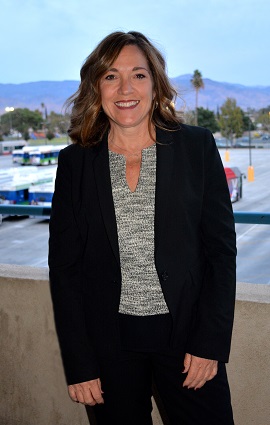 Erin Rogers, Deputy General Manager, Omnitrans 
Transit veteran Erin Rogers recently joined Omnitrans to fill the newly created position of Deputy General Manager. Rogers brings nearly three decades of experience in the transit industry to her leadership role at Omnitrans including 16 years at the Orange County Transportation Authority (OCTA). She held the position of Assistant General Manager at OCTA for 10 years and was responsible for oversight and management of all fixed route bus and paratransit operations. 

In her role as Deputy General Manager, Rogers will report to the CEO/General Manager P. Scott Graham and work with the senior leadership team to set the direction of the organization.  She plans to focus on developing a strong safety culture, excellent customer service, smart use of technology, ensuring efficient and cost effective service delivery and succession planning.

"Through teamwork, leadership, pride and enthusiasm, we will keep on our commitments to the Board of Directors while delivering outstanding transportation service in the San Bernardino Valley," said Rogers. In the year prior to joining Omnitrans, Rogers worked for MV Transportation, Inc. as a Regional Vice President.  In this role, she was responsible for the oversight of operating contracts with clients such as Los Angeles County Metro, North County Transit District in Oceanside, and Omnitrans. "I knew the Omnitrans team was doing great work and that there are exciting projects on the horizon, such as West Valley Connector rapid transit line and Arrow passenger rail service," Rogers said. "I'm looking forward to being a part of the team and making positive contributions to better connect our community." Erin is a native of Syracuse, New York.  She graduated from State University of New York, Geneseo with Bachelors of Arts degree in communications.  She started her career with DAVE Transportation Services, Inc. in Boston, MA, working as a paratransit manager.  Rogers has been active in industry forums such as Women's Transportation Seminar and participated in Leadership APTA (American Public Transportation Association) and its Eno Executive Seminar.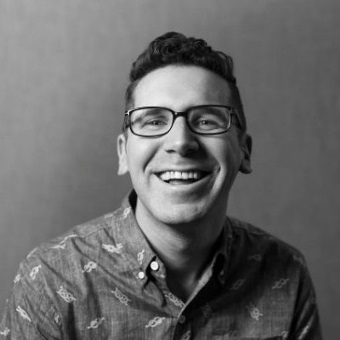 Elliot Greenberger, Market Manager Southern California, Lyft
Elliot Greenberger is a mobility leader with experience running rideshare and bikeshare systems in some of the country's largest markets. He's currently part of the Lyft management team in Southern California, overseeing all aspects of the rideshare business for Orange County, Inland Empire, Santa Barbara, and other cities around LA. His focus is on growing Lyft's impact through driver service and building the region's government, community, and business partnerships.

Prior to joining Lyft, Elliot was General Manager of Divvy, leading Chicago's bike share system to be the most convenient, fast, fun, and affordable way to get around the city. During his time launching and managing the program, the system grew to 6,000 bikes across 580 stations covering more than 100 square miles across the region.

He earned an MBA from Yale School of Management, where he focused on the overlap between business and social impact.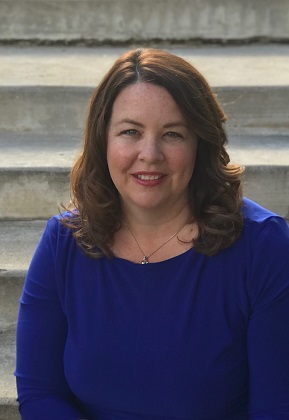 Carrie Schindler, Director of Transit and Rail Programs, San Bernardino County Transportation Authority 
Carrie Schindler is Director of Transit and Rail Programs for the San Bernardino County Transportation Authority where she is responsible for delivering the promises of Measure I, San Bernardino's half-cent sales tax, as it relates to those programs.  She joined San Bernardino County Transportation Authority in 2012 as Chief of Fund Administration and Programming after spending ten years with the County of San Bernardino where she served in many capacities including Resident Engineer and Chief of Transportation Planning.  Prior to joining the public sector she worked in the private sector on transit related efforts in the San Diego area.  Carrie is a graduate of San Diego State University in Civil Engineering and a registered Professional Engineer in California.  She is a wife and mother of three wonderful kids ranging in age from a high school senior to a 2nd grader.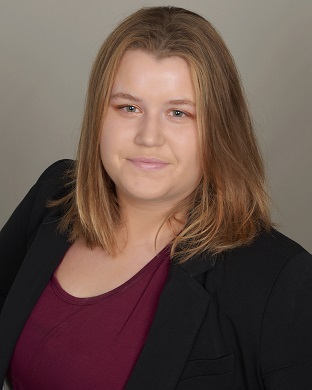 Hannah King, Graduate Transportation Researcher, UCLA 
Hannah is a doctoral student of transportation planning and policy at UCLA. Prior to coming to UCLA, she spent several years in sea level rise and economic development planning at the state of Florida. Her current research interests center on transportation equity and finance, and she is especially interested in transportation in southern California.