The Outstanding Student Award recognizes undergraduate and graduate students for their outstanding efforts in academia, research and leadership in line with the mission of the Leonard Transportation Center (LTC). This award is part of the LTC's continuing efforts to recognize and encourage excellence in creative and outreach activities by students at the California State University, San Bernardino.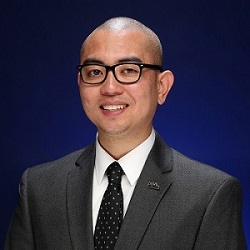 Danny Chung
Currently an MBA graduate student with a dual concentration in cybersecurity and global supply chain management at California State University, San Bernardino, Danny has a strong interest in supply chain, logistics and transportation. He also has a vested interest in the Inland Empire and is currently an advisor to the board of directors at the Distribution Management Association (DMA) of Southern California. Chung is a recipient of the LTC Outstanding Students Award. His interests include personal finance, electric vehicles, and technology.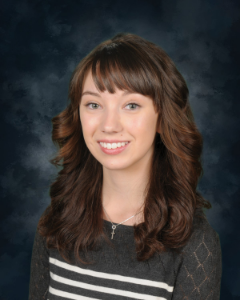 Adrina Garrett
Adrina Garrett began her academic journey at CSUSB in the Fall of 2015 as a Presidential Academic Excellence Scholar and member of the University Honors Program. Beginning with a major in mathematics, she chose to dual-major with computer science by the Spring of 2018. Under the mentorship of Dr. Aikin, Dr. Hou, and Dr. Scow, Adrina worked on a case study inspired by the University Police Department that aimed to maximize camera coverage on campus. With a two-dimensional model that took obstructions into consideration, a C++ program was created using a greedy algorithm with results comparable to that of linear programming. Adrina graduates in the Summer of 2020 with departmental honors in both mathematics and computer science. She has also been awarded the Department of Mathematics Outstanding Undergraduate Student for 2019-2020. Adrina is grateful for all the support she has received in her time at CSUSB.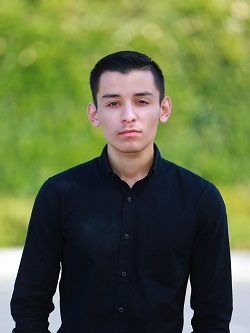 Joseph Mercado
Joseph Mercado will be a junior this upcoming Fall semester at California State University, San Bernardino (CSUSB). He is currently attending CSUSB to receive his bachelor's degree in Information Systems and Technology, with a concentration in Cybersecurity. During his time at CSUSB he has worked at the William and Barbara Leonard Transportation Center, (LTC) as a Student Assistant helping the LTC with various tasks such as data collection, reviewing and revising articles, and the creation of highlight videos on dialogues that they've held. He is a recent recipient of the Cybercorps: Scholarship for Service and is excited to further his knowledge on all aspects of cybersecurity. His interests and hobbies include exercising daily to stay healthy, keeping up with technology related news, and spending time with his Blue Heelers.